This year, we're broadening our Valentine's Day gift list (if there is such a thing) to include our good friends. After all, a significant other tends to expect any tricket, while our friends are ripe for surprising with a token of affection.
You already know that handmade gifts feel more heartfelt than storebought--we don't really need to tell you that. But if you're all thumbs in the DIY department, we have an excellent starter craft idea that'll a. take less than an afternoon to make and b. can be made from items you pretty much have already. So what's this magical idea? Take a look...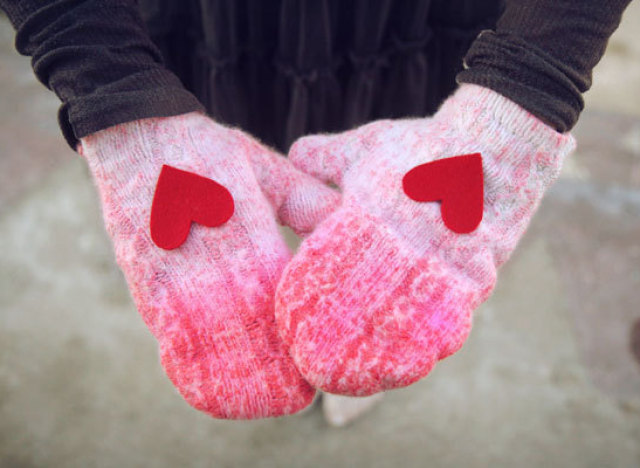 Photo by Katie Shelton
This DIY gift idea starts with an old sweater, which we all have languishing in our "to-donate" pile already. You'll then trace your hand on paper to create a pattern, using it as a template to cut the sweater. Add some simple stitching then boom, mittens. For the full tutorial, visit ModCloth.
We do have a few suggested alterations for the beginning crafter: Though the tutorial asks you to dye the sweater, you'll be fine if you skip this step. You also don't have to use a sewing machine, since mittens only require the most basic of hand-stitches. Check out the video below on how to do a backstitch, which is really the only stitch a non-seamstress needs to know.
Popular in the Community