Not everyone wants to spend a small fortune on a wedding band, but one man's ring literally cost him next to nothing -- just 50 cents, to be exact.
Wynn said he spent roughly eight hours on the project over the weekend after watching ring-making tutorials on the web. He considers himself handy, having worked on home improvement projects with his dad growing up. But he "wouldn't say [he's] very arts/crafts-oriented" (we disagree). In an email to the Huffington Post, Wynn described his process:
"It was pretty tedious. I started by hammering the coin on its edge while also rolling the coin [at the same time]. I estimate this part took 3-4 hours alone, making sure I hammered it evenly while giving it a gentle rounding to the sides. When I was satisfied that the size was close enough (hard to tell with the center of the coin still intact!) I cut a hole in the center with a dremel tool. I then used a knife to scrape out the silver...When I could finally fit my ring finger into the ring, I bought several grits of sandpaper between 200 and 1200 grit. After about 30 minutes of sanding the inside and outside, being careful not to sand off the text on the inside of the ring, I was satisfied. After sanding, I could make myself out in the ring, but just barely. From there, I used some silver polish to get it up to a mirror-like finish."
Feeling crafty? Click through the slideshow below for web designer Richard Crawford's step-by-step instructions for making a ring out of a coin.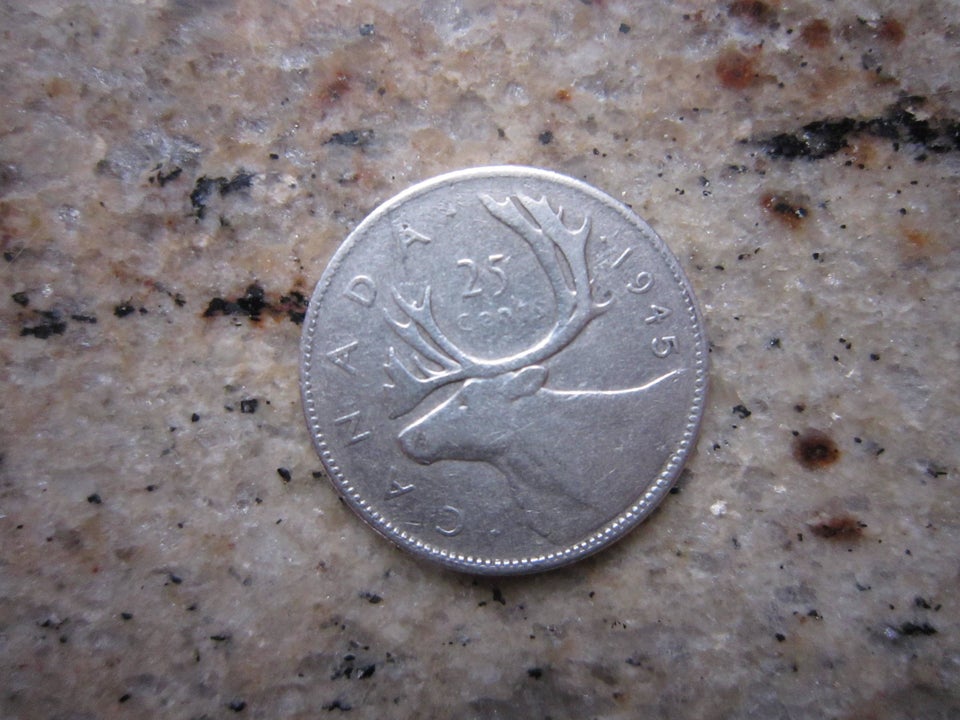 Wedding Ring Made Out Of A Coin