While my usual home on City is talking design tips and tricks with the Cityline audience, every now and then I love to share some laughs and lessons on Breakfast Television. On August 8th, with so little time left in summer, I decided to bring in some fun, easy Do-It-Yourself projects that anyone can make in a day, adding a little touch of colour and personality to their home decor (that works all year round). Using just a few inexpensive materials from DeSerres and IKEA, I created beautiful hand painted porcelain, trendy faux sea glass, and sparkling glitter-dusted vases - follow along with my guides here and you can too.
DIY Sharpie Knobs/Porcelain
Use this technique to customize the porcelain hardware on furniture or cabinetry, or to create personalized plates, bowls or mugs -- makes a great gift for someone else or yourself.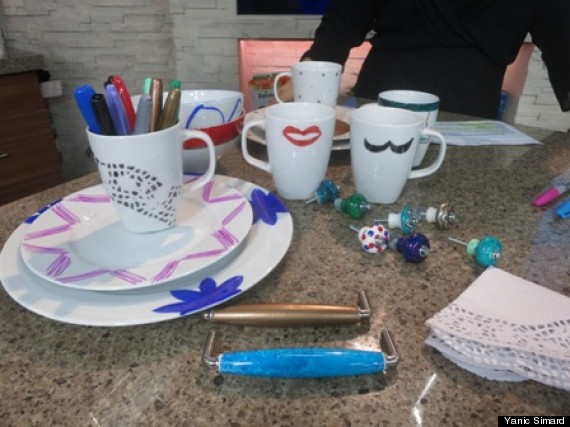 Materials
•Porcelain of your choice -- ie. knobs, mugs etc.
•Sharpie markers
•Oven

How to do it
1. Choose an inexpensive porcelain piece to decorate. Expensive porcelain may not accept the colour as well due to already being baked hard.
NOTE: Test one piece completely first before decorating several. Colours may fade or change during baking.
2. Decorate the surface of the piece with the Sharpie. DeSerres carries great colours beyond the everyday basic black -- an inexpensive alternative to paints.
3. Bake the items at 350 degrees for 30 minutes.
4. Wipe the piece to test for colour fastness. If the Sharpie does not become completely colourfast, repeat step 3.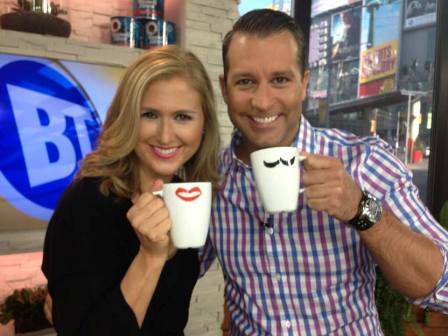 DIY Seaglass
Seaglass, often crafted in coastal towns and imported to fine decor boutiques, can be easily simulated at home using a simple recipe. Decorate you shelves or table with a few pieces to lend your space that natural, oceanic calm.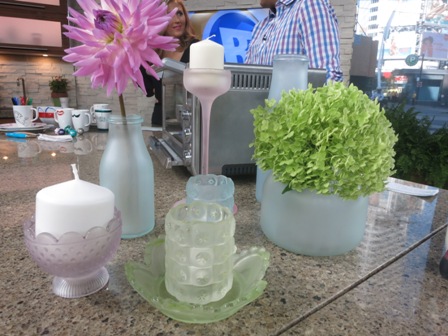 Materials
-1 (or more) clear glass vase/candlestick
-White school glue
-Foam brush
-Food colouring
-Parchment or craft paper
How to do it
1. Select a clear glass vase to paint.
2. Lay down a work surface of paper or a plastic sheet to catch drips.
3. In the bowl, mix 1 teaspoon of glue with 1.5 teaspoons of water, and add 3-4 drops of food colouring. Stir the mixture to create a thin paint.
4. Paint the glass quickly with long strokes. The colour will natural drip to even out.
5. For the best effect, combine several pieces in varying heights, sizes and colours.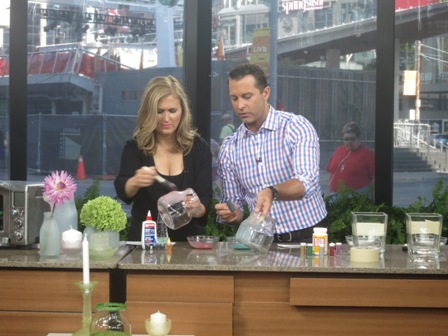 DIY Glitter Vase
For a powerful punch of colour, nothing beats the saturation of glitter. Combining it with the clean look of a simple glass vase creates a fun yet sophisticated statement.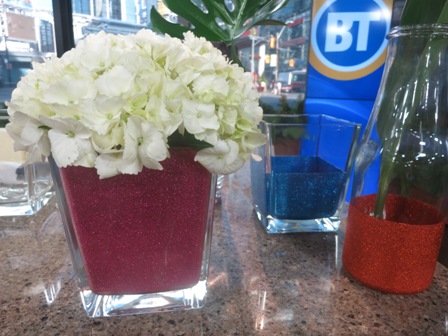 Materials:
-Clear glass vase
-Fine glitter
-Modpodge (I used the matte finish)
-Foam brush
-Masking Tape (optional)
-Craft paper

How to do it
1.Choose a glass vase. If you plan to coat inside, choose a shape you can easily reach into. (I used Ikea's Ensidig vase, at under $3.)
2. Use the foam brush to paint a thin, even coat of Modpodge on the inside or outside of a vase covering the chosen area. (If you want to create a stripe, mask off an area first with tape.)
3. Pour a healthy dose of glitter onto the Modpodge. Craft paper will catch any excess for reuse.
4. Turn the vase in your hands to let the glitter spread, evenly coating the glass, and leave the glass to dry.
5. Once dry, repeat steps 2-5 until the coat of glitter is even (about 2-3 coats total), and then apply one more coat of Modpodge to seal it.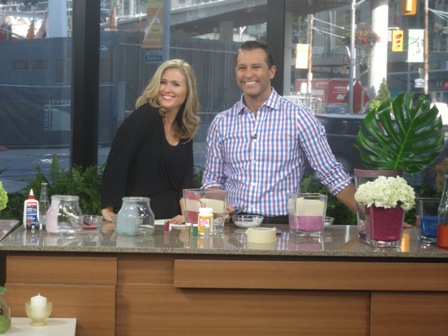 The whole Toronto Interior Design Group team had a lot of fun creating these, so I hope you'll give them a try. Click here to watch the full Breakfast Television segment online, and
for for step by step photos, visit my Keep Up With Yanic blog on www.tidg.ca, where the story always continues!