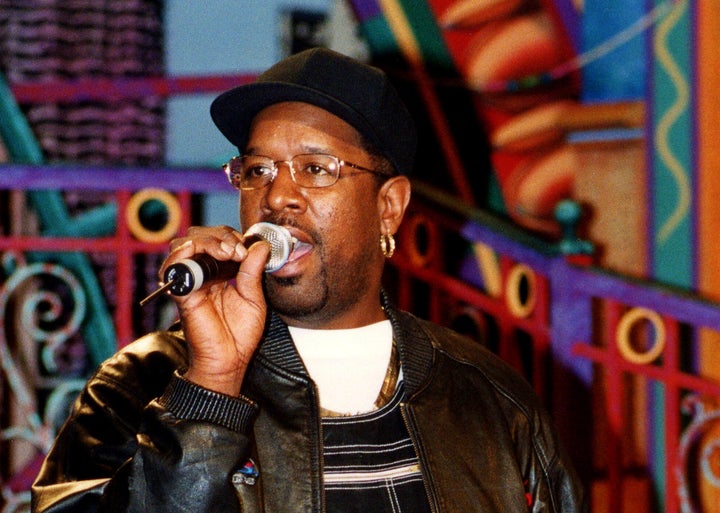 DJ Casper, the Chicago native who is the mastermind behind the iconic hit "Cha-Cha Slide," has died after a battle with cancer, his wife Kim confirmed to ABC7 Chicago Monday. He was 58 years old.
"Casper was a fun-loving, giving person," his wife told the news station in a statement. "He was a genuine, family oriented man. He loved Chicago with all his heart. He will be greatly missed."
In 2019, Casper — whose real name was Willie Perry Jr. — opened up to the Chicago Sun-Times about staying positive despite being diagnosed with liver and kidney cancer in 2016. At the time, Casper told the outlet that his cancer had gone into remission in 2018, but he still visited Chicago-area hospitals to chat with cancer patients and encourage them to fight through the difficult experience.
It is unclear when his cancer recurrence happened. However, he did share with ABC7 Chicago during his last televised interview that doctors initially attempted to do surgery for his cancer, but they "found out the kidney was connected to the main artery, so they decided not to do it and just treat it."
Casper, who was heavily involved in his local community, also spoke to the news station about why his hit dance song — which has become a staple at weddings, proms and sporting events and was even parodied on "Saturday Night Live" — had the ability to bring all sorts of people together.
"It was something that everybody could do," he pointed out.
He also explained to the news station the origin of the "Cha-Cha Slide" dance.
"When I first did it, I did it as an aerobic exercise for my nephew at Bally's," Casper said. "From there, it just took off."
Support HuffPost
The Stakes Have Never Been Higher
Popular in the Community