"It's usually a process to get the lightning to strike," said DJ Cassidy of writing a hit record, "But every now and then, you get a track that elicits something special out of everyone's mouth."
New single "Honor" is a perfect example, DJ Cassidy said during an exclusive interview with Party Foul Radio with Pollo & Pearl. Crafting a catchy song was not the problem in this case – lyricist Whitney Phillips had already done that, he stated – it was finding the right talents to sing it.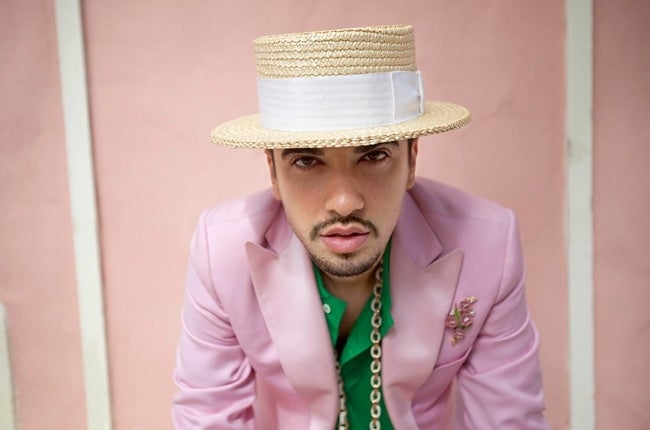 "Whitney sang it with such conviction, and she has such a great voice – such a unique voice," Cassidy told Podomatic's No. 1 LGBT Podcast, "It was hard to think of someone singing it as powerfully as she."
To find the perfect vocalist, DJ Cassidy turned to his ongoing "Wish List" of potential collaborators. "Some are superstars" -- Bruno Mars, Justin Timberlake and The Weeknd -- Cassidy shared, while other artists are just beginning their careers. Australian star Grace was near the top.
"When I heard her cover of 'You Don't Own Me,' which was her big hit a year or so ago, I was completely blown away," shared DJ Cassidy, who was himself discovered by Sean "Diddy" Combs as an 18-year-old undergrad spinning records in New York.
"She's 19-years-old and has such a soulful voice, such a powerful voice," the growing fashion icon continued to rave about Grace. "I knew right then I wanted to work with her."
A "very humble" Grace was excited to "try" her hand on the track – "So many artists are over-confident, but she wanted to try it," DJ Cassidy said – and came through "with flying colors." Next, the producer wanted a response from the "male teenage perspective," "through the sound of hip-hop." For that, he tapped rising rap trendsetter Lil Yachty.
"I was immediately drawn to Yachty from the first time I saw him," Cassidy said. "Stylistically, we have a lot in common. Like me, he's bold. He's bright. He's vivid. He's playful, and that's rare these days."
WATCH: DJ Cassidy "Honor" - Feat. Grace & Lil Yachty
Having never met the rapper, DJ Cassidy approached Yachty backstage after a show in Philly. The two instantly bonded over a vintage broach the producer was wearing; the youngster soon agreed to be on the track.
"I knew people would be shocked that Lil Yachty and DJ Cassidy were on a record together – and they were shocked," the producer said. "They couldn't understand our common ground."
The night of their meeting, Cassidy took Yachty to a nearby recording studio, which he had already rented. There, Yachty listened to Grace's vocals and laid down his own.
"I think Yachty showed a new side of himself on this record," DJ Cassidy opined.
"In so much of male music – not today, for decades – there's so much bravado," he shared about Yachty's sweet verse on the song. "It's inspiring to hear a male artist, particularly a young male artist, be humble and ask forgiveness."
As would be expected of a DJ Cassidy production, "Honor" is filled with live instrumentation and elaborate orchestration. Since the launch of his career, whether spinning records at high profile private parties or making music of his own, he has become known for incorporating legendary musicians from the late-'70s and early-'80s.
"By no means is it all I play," Cassidy said of his DJ sets, "But I always find a way to infuse a little of it – and more importantly the spirit of it – no matter where I'm playing or who I'm playing for."
The same could be said of his own music. On "Calling All Hearts," DJ Cassidy's collaboration with Robin Thicke and Jessie J, iconic Nile Rodgers uses the same guitar he played in Chic's "Good Times" and Sister Sledge classic "We Are Family." For "Make the World Go 'Round," recorded with R. Kelly, he tapped Ngudu Chancler, who played drums on Michael Jackson's "Billie Jean."
WATCH: DJ Cassidy + Alex Newell "Kill the Lights"
Perhaps no collaboration is a greater nod to the era than "Kill the Lights," recorded with Alex Newell. After being introduced to the out GLEE favorite by an industry colleague, DJ Cassidy immediately knew the direction he wanted to take their pairing.
"I wanted to produce a song for Alex that would allude to the spirit of Sylvester," Cassidy said. Like the late gay icon, whose enduring hits include favorite "Mighty Real," Newell has a soaring voice and over-the-top personality.
"His voice is incredible," DJ Cassidy said of the actor who first gained fame playing transgender "Unique" on the Fox teen dramedy. "It's one of the best voices of his generation."
DJ Cassidy and Newell recorded "Kill the Lights" featuring Rodgers on guitar, but as both had recently released singles, no release date was set. The time came more quickly than expected, Cassidy admitted, thanks to HBO series Vinyl.
"Atlantic [Records] was putting out the soundtrack for Vinyl, so they were looking to fill this part of the script where they were discovering this new music which eventually went on to be called 'disco,'" he shared.
When executive producers Martin Scorsese and Mick Jagger heard a demo of "Kill the Lights," they insisted it be part of the series. Eventually, three episodes of the show revolved around the production.
"We had it on the backburner, waiting for the time to be right but the show made it all come together," said DJ Cassidy of the 2016 release. As for Newell, who appears in something close to full drag in the song's official video, he has nothing but glowing reviews.
"He's going to be a superstar, there is no doubt in my mind," DJ Cassidy concluded, "There are few voices like his in every generation. I feel lucky to have worked with him so early in his career."
LISTEN: DJ Cassidy discusses new single "Honor," persuading Lil Yachty to appear on the track, being discovered by Sean "Diddy" Combs, working with Alex Newell, his unique fashion sense & much more on Party Foul Radio.
Calling all HuffPost superfans!
Sign up for membership to become a founding member and help shape HuffPost's next chapter