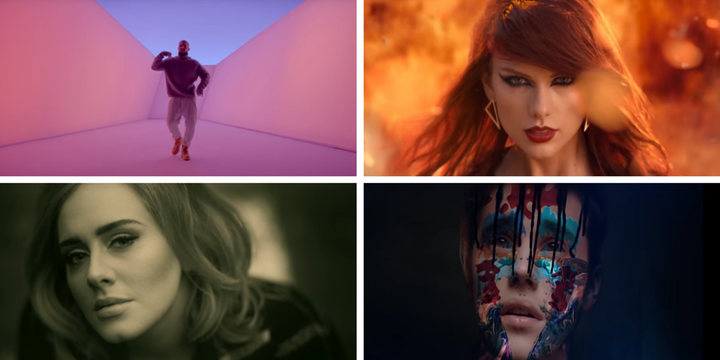 DJ Earworm's 2015 "United States of Pop" mashup has arrived and it's bigger than ever.
The latest mashup, called "50 Shades of Pop," is comprised of 50 (!!!) of the year's defining hits. That's double the amount of music the DJ usually includes, so yeah, it's pretty epic.
Of course, all our favorites made the cut: Adele's "Hello," Justin Bieber's "Sorry" and The Weeknd's "Can't Feel My Face." And just like she ruled music in 2015, Taylor Swift dominates the mega mix, with all four of her singles making an appearance.
"I try to get a feel of what is in the zeitgeist," he said. "Music has been going through a softer phase than it was a few years ago so there's that return of adult contemporary. That's maybe represented by the Ellie Goulding track, it's very lush and soft. And then there's sort of retro, uptempo dance stuff, and that's represented by The Weeknd track."
He continued, "It's a more eclectic mix than it was five years ago."
But don't be fooled: "eclectic" only goes so far in the world of Top 40 hits. This mashup, just like many of the others, pretty much proves that all pop songs sound the same (your dad was totally right!). Regardless, we'll be happily listening to this on repeat for the rest of the year.
So what are you waiting for? Press play and dance like nobody's watching.