While many comments that have been made about the Pulse nightclub events have been unbelievably profound, DJ Joe Gauthreaux repeats a quote that sums up the whole experience and the LGBT's response perfectly; "We've Come Too Far To Only Go This Far". In a career that spans twenty years, Gauthreaux has partnered with some of the biggest personalities in nightlife and some of the most talented artists in music to create consistent dance floor magic. He sat down to chat with me about his latest Fire Island Pines Party "Aqua" (www.sprayfireisland.com) on August 13th, what it was like remixing the magical Broadway single for Pulse Orlando "What the World Needs Now" and what he has planned for the next twenty years.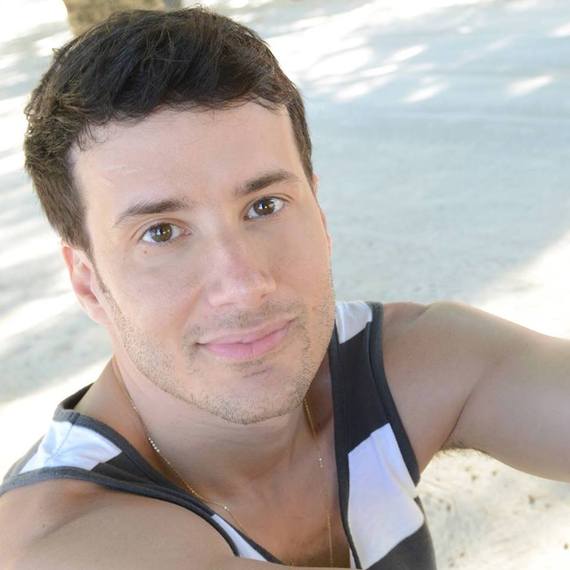 You're kicking off twenty years of DJ'ing with a fantastic birthday party! Looking back, what are some of your highlights of a twenty year career?
One of the biggest highlights of my career has been having a song that I wrote and produced land in the top five of the Billboard chart - not once but twice! Once with "Bye Felicia!" And then again this year with my single with Abigail "February (Our Last Kiss)".
You just recently remixed the fabulous remake of "What the World Needs Now" by the all star Broadway for Orlando group of superstars. What made you want to get involved in such a fantastic project? Bobby Shaw mentioned he helped put it together, and your remix turns the track into a true tea dance style anthem!
First of all, thank you for saying that. I thought with a song called "What the World Needs Now is Love," there was only one way to produce it, and that was uplifting and joyous. This song has always been a favorite of mine ever since I first heard it in the climax of one of my favorite movies, "My Best Friends' Wedding." Plus, I loved the challenge of turning a waltz, which is in 3/4 time, into a dance track which is commonly in 4/4 time. Technically, this has been one of the most challenging projects I've ever produced, but also the most rewarding because all the money raised for the project will be helping the victims from the tragedy at Pulse nightclub in Orlando.
You are one of the premier DJ's for the big circuit parties and larger events that still bring in the boys. What is it about those big events that keeps you going back to headline them?
Well, I don't know if I keep going back as much as I keep getting asked back, which is a pretty incredible thing, especially after 20 years into any career in entertainment. But if you look at anybody who's had longevity in the entertainment business, one common thread among all of us is that we work hard and we're devoted to our craft. I work harder today than I did 20 years ago. It takes more work to stay at the top then it does to get to the top - believe me!!!
What remixes have you done recently that you have been the most proud of or gotten the biggest response from?
It's never been officially released, but one of my biggest remixes has been "Call Me" by Blondie. There's just something about that mix that every time I play it I still get an incredible reaction, and to this day it's one of my most asked about productions. I'm really proud of that one.
Your track with Inaya Day last year, "You Are My Family" got a huge response both because of the fantastic collaboration between the two of you as well as the universal message. Any plans to reunite with Inaya for another massive hit?
Thank you. I love that song and the fact that I wrote it myself really means a lot that it has connected with so many people in the gay community. I'm very happy to announce that Inaya and I have already recorded a follow up and it will be released in November. It's a song I wrote and produced called "Urge," and it's a club banger for sure. It's going to be coming out on my label, Prop D recordings. We're both really excited about this project and can't wait for the world to hear it.

Everyone always asks their favorite DJ's about unreleased tracks; what's one of your favorite unreleased "Gauthreaux" mixes that you play exclusively and has not been released?
Quite honestly, I don't have really anything that I love that's been unreleased in someway or another, either as an official remix or a bootleg I post on one of the listening sites. If I have a mix and I really love it, and I feel like I've played it long enough for myself, I want to share that with the world and have other DJs use it the way I've used it to move people. It's not humanly possible for every circuit boy get to hear me all the time whether they want to or not, so if something works for me I want to share it.
Do you think that the LGBT community and the people that set the tone for the night, the DJ's, have somewhat of an extra responsibility to give back after something like the events in Orlando specifically targeted the LGBT nightlife?
I don't necessarily know if it's our responsibility, but we should all want to help those who need it if we are in a position to do so. I do what I can, and hopefully everyone else does as well.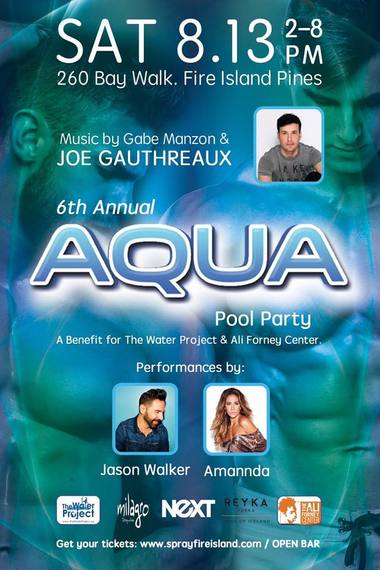 What does "pride" mean to you"
Pride to me means not giving up. I read a quote online today that really moved me. It said "we've come too far to only go this far." It reminds me of how far the gay community has come, but how much further we still can go.

Where do you want to see your career go in the next twenty years as a DJ?
I don't know about the next 20 years LOL! in the foreseeable future, I want to continue to put out my own music, write my own songs and connect with my audience in that way. I always thought I connected with my crowd, but nothing quite prepared me to see them singing words that I've written back to me, and connect on that level. It's recharged me in a way I only imagined and am so ready to see what's next.
(Photo 1 courtesy of Brian Westbrook)
REAL LIFE. REAL NEWS. REAL VOICES.
Help us tell more of the stories that matter from voices that too often remain unheard.