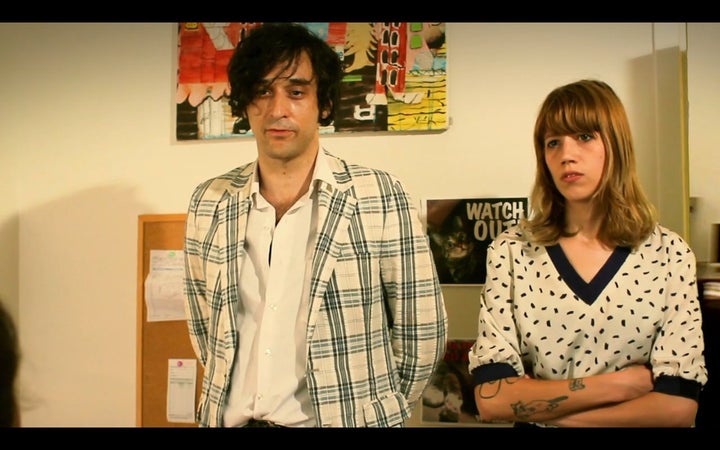 Jonathan Toubin is in critical condition after being run over by a cab in Portland, Oregon on Thursday.
The New York City based DJ was staying in town at a Jupiter Hotel room to do a show in Portland called "I've Got a Hole In My Soul 5th Anniversary Party", when around 11AM, local police received a call from a 911 dispatcher who warned an accident had occurred and "it might be pretty ugly."
The police arrived at the scene to find Toubin "literally stuck under the front of the car."
According to local press Oregon Live, the cab driver, Terry Uding, had likely suffered a diabetic medical emergency that caused her to lose control of the vehicle. The cab then plowed into the hotel room Toubin was staying.
Fire Bureau spokesman
described the chaotic scene, "(The car) kind of drove up and over the bed and it rested on the back side of the wall.
Oregon Live reports that when police arrived, Toubin was unclothed and semi-conscious. A firefighter said Toubin was completely covered in blood.
Enter Jonathan Toubin, and his simple-yet-visionary approach to revamping the entire lanscape of New York and Brooklyn from midnight till the after hours...His meticulous approach has paid off quite handsomely as pretty much each and every party with the Jonathan Toubin stamp on it seems to be the biggest party going on for that given night
Motor City and Home Sweet Home will be hosting two benefit events in honor of Toubin on Friday night.
Check out the following promotion video for Bruise Cruise starring Toubin:
Popular in the Community