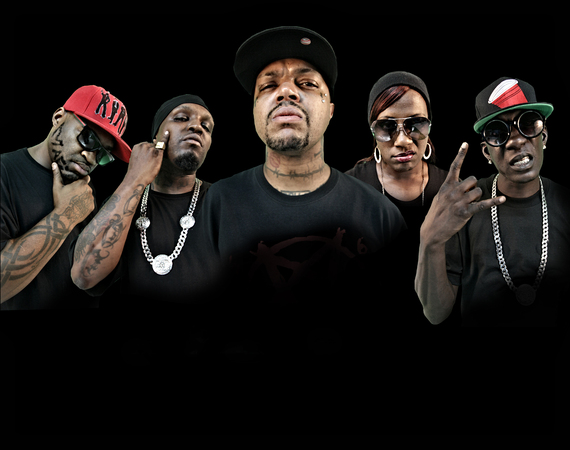 Three 6 Mafia, now known as Da Mafia 6ix, has been one of the biggest names in hip hop since the group's inception in 1991, with founding members DJ Paul, Juicy J, Koopsta Knicca, and Lord Infamous. Later they added Crunchy Black and Gangsta Boo. The group, originally from Memphis, Tennessee, has had unheard of success for over 20 years in the rap space, even having won an Academy Award for Best Original Song in 2005 for their song "It's Hard Out Here for a Pimp," from the film Hustle and Flow. Towards the end of 2013 the group had decided to bring together the six members of the team to put out a new project slated for March 2014, but in December they faced the untimely death of Lord Infamous, DJ Paul's half brother. Despite such a heavy blow to the group, they decided to push forward with a new tour and album because they knew it was what Lord Infamous would have wanted. This past week I was able to catch up with DJ Paul, and talk to him a bit about their new tour, the new album, and the loss of his brother. For such an accomplished and talented artist, he was extremely humble, and also had some great things to say.
On February 28th the group started a tour hitting 50 cities in just 54 days, which will be hitting every major city in the U.S. I asked DJ Paul what was different about this tour being that he's been doing tours for 24 years, and he told me:
"There's a big difference in this tour because we're doing a show almost every night, which we never did before. Back then it was Thursday to Sunday for the most part. We just want the timing to be right for when the album drops on June 6th."
Paul also said that the fans should expect the hardest and craziest sound ever. He says they're not doing anything different, and that it's going to be same Mafia 6ix sound, but it's the craziest thing you could ever expect.
"Our last video called 'Break the Law' has people's heads being chopped off, and people playing football with it. It's going to be super raw, and that's how the album is going to feel."
Despite keeping a similar sound on this new album, Paul is no stranger to change. According to Paul, he was one of the first on the EDM scene, before anyone else. The group put a song out with Tiesto called "Feel It," and were able to get over 46 million YouTube views. Despite having trouble getting radio airplay due to stations not understanding what to classify the song as, they ended up getting casinos in Las Vegas using the song in the background for commercials so they knew they had something great on their hands. Paul says he's always experimenting with new kinds of music, and just saw this coming so he decided to start working on it, even though he's been considered a mainly hip hop artist.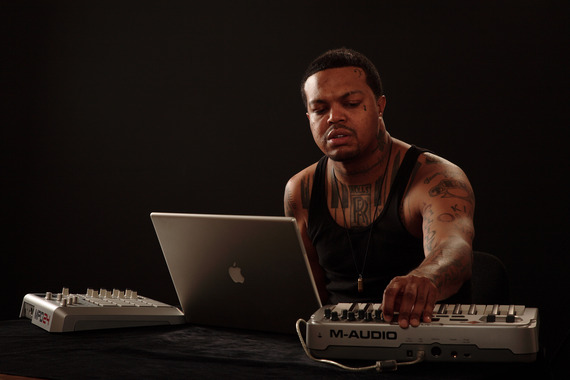 Having been one of the biggest names in hip hop for over 20 years, I asked Paul what he did to continue being hungry when most would have stopped working so hard long ago. He said,
"It's just the fans. We have the most loyal and crazy fans in the world. I love them and they love us. They do anything we ask them to because we deliver that good music to them. When I reformed Da Mafia 6ix, a fan offered to spend an entire weekend putting together our website for free. He wouldn't even accept money. Another fan was able to snatch up the Instagram name before anyone could, and just gave it to me. It's all about the love of the fans."
Moving forward, Paul said his main goal is to get the group back to a good place. Doing this for his brother is his biggest motivation. Ironically, Paul's late brother Lord Infamous sparked the reunion idea. They sent out a tweet asking the fans if getting back together was what the fans wanted, and the next morning they had thousands of replies saying things like, "there is a god," so they decided that it was time to get the group back together. Then he died a month later. Paul thinks it was almost like this Infamous' last mission on earth so he plans to follow it through to the best of his abilities. This is a group that still has cards up their sleeve so be sure to go see them on tour, and check out their new album in June.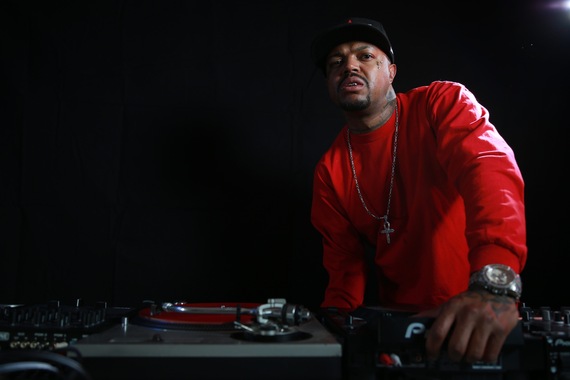 Calling all HuffPost superfans!
Sign up for membership to become a founding member and help shape HuffPost's next chapter