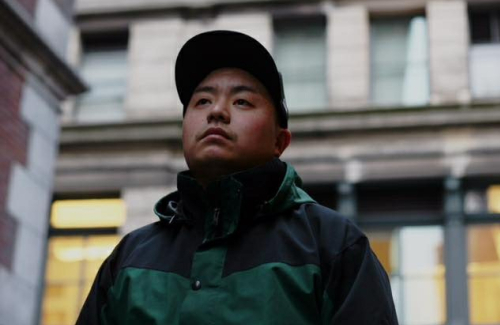 As I begin to write this, DJ Soko is patiently waiting to be a guest on world-renowned DJ Tony Touch's Toca Tuesdays radio show on Sirius XM Shade45. He texts beforehand asking me to call up there while on air to harass him and I did, and he harassed me right back. For anyone in this hip-hop culture, Tony Touch was one of those main guys that really set the bar about how a DJ is able to curate and present the music, and his album The Piece Maker back in 2000 was a major influence on DJ Soko's debut album Domino Effect. To be a guest on Tony Touch's show is one of those surreal instances when you start coming up in this music industry and your hard work eventually has you rubbing elbows with the artists that you looked up to when you just first experience what hip-hop is. It's a fun feeling.
DJ Soko is a part of the current wave of hip-hop who cut their teeth in the sometimes-frustrating Detroit scene. As one of the more technically sound DJs from Detroit, Soko embodies a throwback to the DJ culture of the past while working and learning to fit it into the ever-changing landscape of the music business, and his first step is with his debut album Domino Effect.
While Soko spent most of his life here in the Metro Detroit area, he now makes New York his home. It's a move rooted in opportunity, but Soko would quickly learn that the way hip-hop is received in New York in not much different than it was in Detroit. "All of the things I've done living in New York, I could have done staying in Detroit, but it would have taken longer," explains DJ Soko. "So now that I'm in New York, I just have things that are more accessible to me. The same shit that's going on in Detroit is the same shit going on in New York, the same shit going on in LA, people complain about not getting local support in New York. You have that same bubble that you have in Detroit, you have that in New York."
DJ Soko first got a touch of independent success a part of the project The Left with fellow Detroiters Apollo Brown and Journalist 103 and their 2010 album Gas Mask. It was an album that garnered much acclaim within the ranks of underground hip-hop and let them tour internationally. The Left lifted everyone's place in hip-hop and was Soko's foot in the door, and the road towards Domino Effect was now in motion.
There's many ways to tell a story, and sometimes the most liberating approach comes from knowing exactly what you have at your disposal. Influenced by the classic DJ-based projects like Tony Touch's The Piece Maker, DJ Babu's Duck Season, and even fellow Detroiter House Shoes' I Got Next, Soko knew he wanted to do his own project, so he used his resources wisely. "I knew my Rolodex was thick enough to do something like that," says DJ Soko. "I'm not at the point where I make beats so what other type of album am I going to put out? I'm going to put out what I know. People that can rap. People that can produce. Myself, that can do cuts and just curate the shit out of it. Just try to find a situation for it."
DJ Soko would land with Fat Beats for the distribution of Domino Effect, the famed company that would foster so much of independent hip-hop worldwide for the past 20+ years. In embarking in that situation, Soko also established his own imprint to release the project, Left Of Center, a name that pays homage to his group The Left along with the philosophy of not just doing what everyone else is doing in music.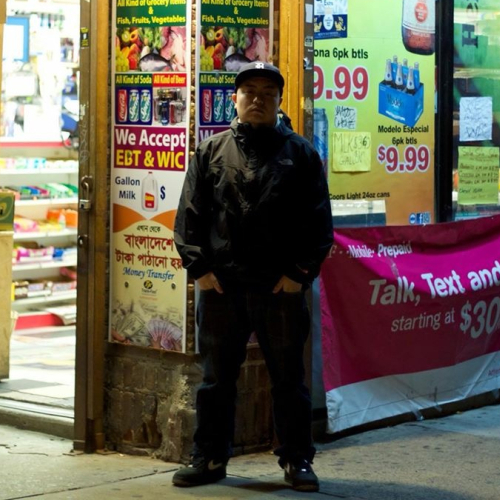 Domino Effect is a representation of Soko's roots in Detroit hip-hop with the people he's connected with along the way through his move to New York. While Detroit represents a bulk of the emcees on the project, having artists like Hassaan Mackey from Rochester, New York, Kaimbr from Maryland, and Rasheed Chappell from New Jersey, among others, break any sort of regional inclusivity on the album. "I wanted it to sound like a combination of those different regions," explains Soko about Domino Effect. "I didn't want it to just sound strictly just like Detroit, not to say that Detroit shit doesn't sound great. I want it to be representative of everyone that is on the project, even though the project is like 90% Detroit artists, I still wanted it to transcend different regions."
In these times when hip-hop is struggling with its own maturation, Domino Effect is one of many examples where an album can live through grown sensibilities. It represents hip-hop's dusty, do-it-yourself past while engaging in what it takes to get noticed in this digital age. As time passes, the understanding of what a "DJ" actually does has often been clouded, but for the ones deep in its culture, the "DJ" is the foundation of it all. With Domino Effect, DJ Soko offers a modern take on hip-hop curation while providing the technical prowess once synonymous with the DJ culture.
With Domino Effect now in the world, look for DJ Soko to use his Left Of Center imprint to line up releases with other artists like fellow Detroiter Nolan The Ninja (who was featured on the Domino Effect track "Concoction"). In a music industry constantly overwhelmed with smoke and mirrors, obsessed with image and gossip, DJ Soko is one of the good guys out here who does it all with a lot of passion. Albeit a struggle at times, there is always going to be room somewhere in hip-hop for someone with loads and loads of heart.
DJ Soko's debut album "Domino Effect" is available now on CD, vinyl, and digitally via Left Of Center / Fat Beats. For more information, visit deejaysoko.com.
Calling all HuffPost superfans!
Sign up for membership to become a founding member and help shape HuffPost's next chapter