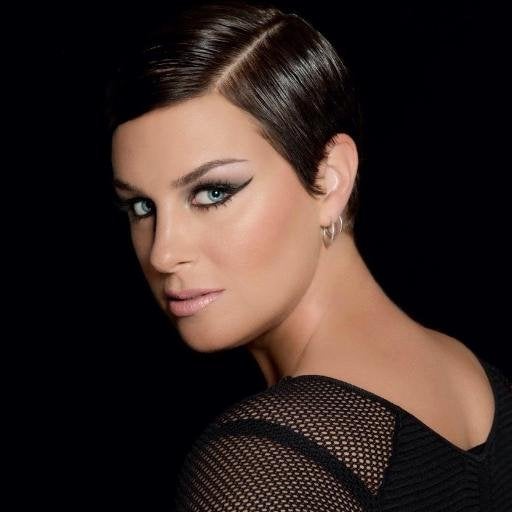 DJ Tracy Young celebrates 25 epic years behind the turntables this month. In that time, the music weaver who has been heralded for her work with the hottest names in music including Madonna, Cher, and Lady Gaga, has released seven musical compilations, racked up 48 #1 Billboard Club hits, and has been featured at some of the biggest events in the world. In the last two years alone, she's headlined Mardi Gras in Australia, several major US Pride Festivals and Lance Bass' wedding to Micheal Turchin that aired on E!
She was very involved in the 2016 Presidential campaign, DJ-ing several Hillary Clinton events including Cher's fundraiser. Tracy Young's latest single, "Peace, Love, & Music", released three weeks ago is already #21 on the Billboard dance chart. We spoke to the DJ dynamo from her Miami home.
Can you believe you are now looking back at twenty five years that you have been in the business? No, I can't. It is incredible! It feels like I just started. The memories that I have play tricks on me. When I think that certain things were twenty years ago! Time definitely does fly by. When you do what you love, it doesn't feel like it's really work.
In terms of the industry as a whole, what do you think has changed the most from when you first hit the booth? The formula is still the same in terms of the music: you have the buildup, the drop, you know. The way we socialize, though, is completely different. It is all about the selfie and the LED lights and the fist pumping. Twenty years ago, people went to the nightclub to meet that hot guy or girl and experience the music and forget about everything for a night. I miss those days, I really do. Today's nightlife is more like a concert.
Nightlife has definitely changed, but one trait about you that makes you stand out is that you support the other girls in the industry. The boys stand together, uplift and promote each other, whereas the girls are almost in competition. That bothers me! I am not in competition with anyone. I love what I do. I am professional and I can admire someone that does good work. I want to see people succeed. I love to discover and work with new talent and elevate them. People have helped me, so I want to pass that on.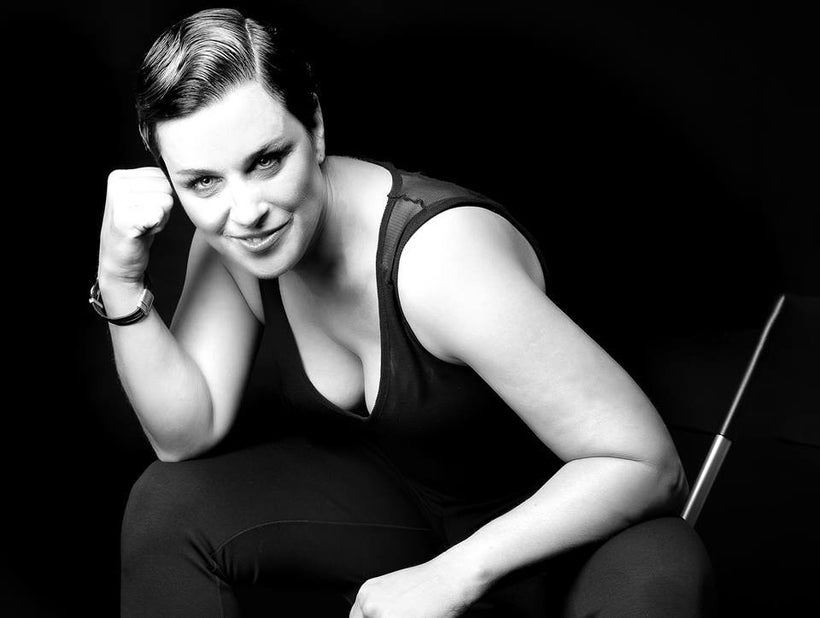 I think unfortunately in the DJ/Remixer world, the chasm between women and men is the same as it is in other professions, where the women are pitted against each other. I don't know what it is, maybe it's genetic. You are right, its everywhere: corporate America, even in politics in the White House. We were not ready for a woman to be President. I think a strong woman scares people. Look at what Cher had to go through in her career. As for the new artists that step out of the box, like Katy Perry for example, she is scrutinized to death. We really have to change the way people think about gender and gender roles.
Dipping into the political arena for a moment, I know you are passionate about politics and even remixed the song "Stronger Together" for Hillary Clinton's campaign. Absolutely. In other countries, they have women that lead. What is he deal with the United States? I still believe that Hillary Clinton lost because she is a woman. President Obama said himself that she was the most qualified candidate. I think the perception of successful women is that we are sneaky while with men, it's the opposite.
I would venture to say that a large portion of our community is much more liberal. Do you think politics is creeping into nightlife in a way? Sure. I can respect who people voted for, even if I can't understand it. As long as they talk to me in an intelligent way and not in a hateful way, we can have a conversation. That is what the country is based on, and if those are your views, I may not agree, but I respect them. In my career, people have not hired me because - and I have heard people say this - "she's a woman, what does she know about playing for gay men?" People have said "girls don't DJ" to my face! It wasn't until Ingrid (Casares) and Madonna endorsed me that everyone suddenly wanted to hear what I was doing. If women would stick together on that level, it would be a very powerful thing.
In terms of DJ's, there never can be enough women in the industry. Exactly! I mean, look at the current top Billboard charts, it's all men right now. I mean, there is no female Calvin Harris, for example. If you look at the top DJ's, it's all guys. I am not using my gender or sexuality as an excuse for anything. I just see a big void in the industry. I sometimes feel that I am starting over in a lot of ways. There are articles about women not being able to play Ultra or some of the other festivals. I mean, NERVO for example is very successful, but there are two of them, which is interesting. Why can't we let one woman handle the crowd or the festival or the nightlife? Rihanna is being featured with Calvin Harris right now. She can stand on her own.
The industry as a whole has changed, as you see many legendary producers and remixers not doing as many remixes and some of it is the change in the nightclubs as a whole. Many feel it will turn around though, and people like you, Tony Moran and Barry Harris will still be able to pack the dance floors consistently. It's all the marketing. It could be the record companies, too. I think the industry is trying to figure out how to make money, and with the DJ's, it was a great way for them to capitalize on that. It had not been done. Back when we were doing remixes for specific artists like you mentioned, we were picked by the artist or by the A&R people. We would go into the studio and put it together. That has changed now, with technology the way it is. There are millions of remixes for each song now; iIt took that aspect away. The synch button took the whole craft away in a sense. If you gave some of the biggest DJ's the same five or ten records, we all would spin differently. We all had a style. Junior (Vasquez) had his thing, Victor (Calderone) had his way, Peter (Rauhofer) had his style, and Shep (Pettibone) had his way and we would all do it differently. It kind of had me get uninspired for a time and I kind of felt like, "wow, this is over".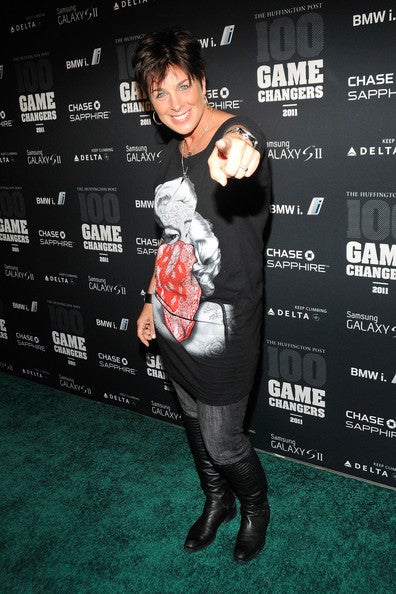 Looking back twenty-five years, do you feel like someone who has blazed a trail and made a difference for others, specifically women, in the DJ booth? You know, I don't know. I see it all about the music in a way. I remember thinking when people would tell me "girls don't do this," if you put a curtain in front of each one of us, it would totally be about the music and not about the person playing it. When I started remixing, there were not a lot of women doing it. My friend DJ Irene, who I love, was one and Susan Morabito, who is an amazing and brilliant DJ, was another and there were a few here and there, but there were no woman remixers when I started. We all were doing something different back then. I had my radio experience and played a lot of different types of music. I remember someone told me I had to pick a genre and stick with it. I said, "Why? That's boring." It's a different world now. Looking back, I may have been a trailblazer. There were women before me and I hope that there are many to come after me.
Speaking of what you are doing now, "Peace Love and Music" is amazing! I appreciate that so much. You never know what people are going to connect to, and its great that they are loving this. It's such a different record than what people may be used to right now, but it is doing really well. It is twenty-one on the Billboard chart right now!
Twenty-five years down, and there is no doubt another twenty-five years left. What's next?(Laughing) There better be another twenty-five left! I have been exploring television and I started writing a book. People always said I should, so I have started that. I have done a couple songs for some shows on Netflix too. I saw "The L Word" is coming back too, and I would love to be a character on that show. Who wouldn't want to sleep with Jennifer Beals!? (Laughing) I have always had my hand in different things. I took a break from touring to focus on original productions. I have done every remix it seems. I will always remix if I am inspired, but I would like to do what Shep (Pettibone) did and start from scratch; "Peace Love and Music" is a good place to start. I want to send positive messages out. I am kind of a happy girl. I have some more records coming down the pipeline that I have been working on, but I want to focus on my music. I have been working with radio again, too. I have a radio show on iHeart. I am kind of going back to the basics. I am getting into the music again and how it is being done now, and I am loving it. I am taking what works and where I was happiest and putting them back in my life.
For more Tracy info, visit:
http://tracyyoung.com/ & follow her on facebook at https://www.facebook.com/DJTracyYoung
Peace Love & Music is available on iTunes
https://itunes.apple.com/us/album/peace-love-music/id1235191462
REAL LIFE. REAL NEWS. REAL VOICES.
Help us tell more of the stories that matter from voices that too often remain unheard.
This post was published on the now-closed HuffPost Contributor platform. Contributors control their own work and posted freely to our site. If you need to flag this entry as abusive,
send us an email
.