Quentin Tarantino's "Django Unchained" has made quite a splash, drawing praise and criticism. While some film critics said it is the director's best film, others were not so happy with the violence and language in the film.
However, during a recent appearance on "The Tonight Show" actress Kerry Washington said the movie's realistic portrayal of the horrors of slavery is what drew her to the film. Washington, who plays Jamie Foxx's wife in the film, said Tarantino broke from the mold of movies that have failed in the past to tell the true story of slavery.
"I think in a lot of our films there's a romanticizing of slavery," she told Jay Leno. "If you look at 'Gone With The Wind' it was the good old days of slavery when everyone got along, which is, you know, not how it really went down."
Washington said that the director's raw treatment of the institution was difficult for her and Foxx, but it made both actors feel grateful for their ancestors who actually lived through the real life experience. The "Scandal" actress took that motivation one step further, agreeing to get hit with a whip while filming, paying homage to slaves who actually lived on the site where the movie was shot.
"The guys were very reluctant to do it," she said. "But I thought you know what, we're here and we should honor the story that we're telling and honor the people that lived through this horrible tragedy and try to be as real as possible."
Before You Go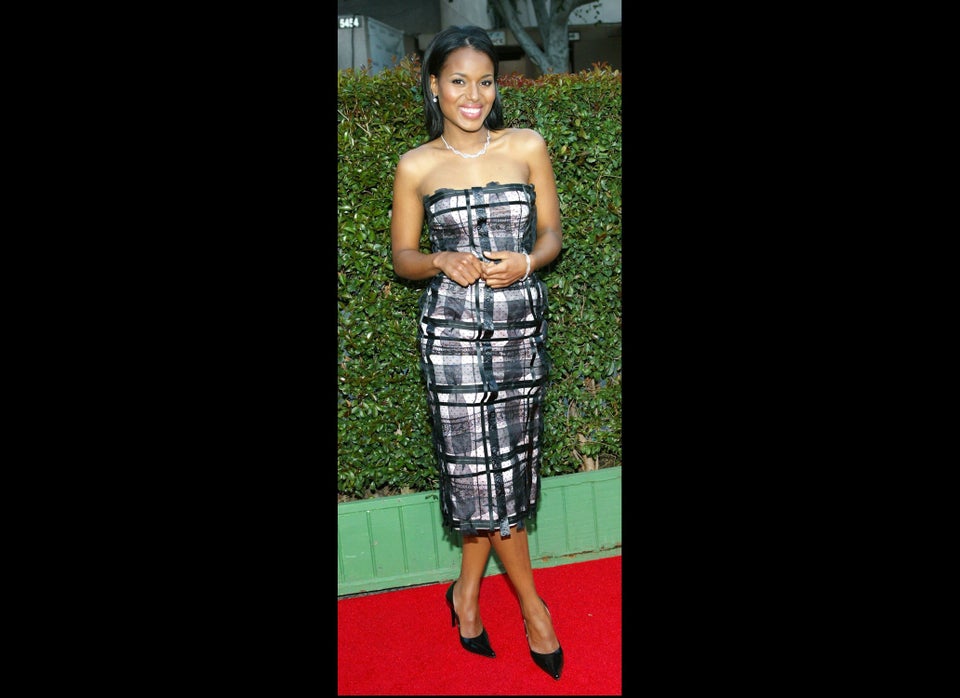 Kerry Washington's Style Evolution