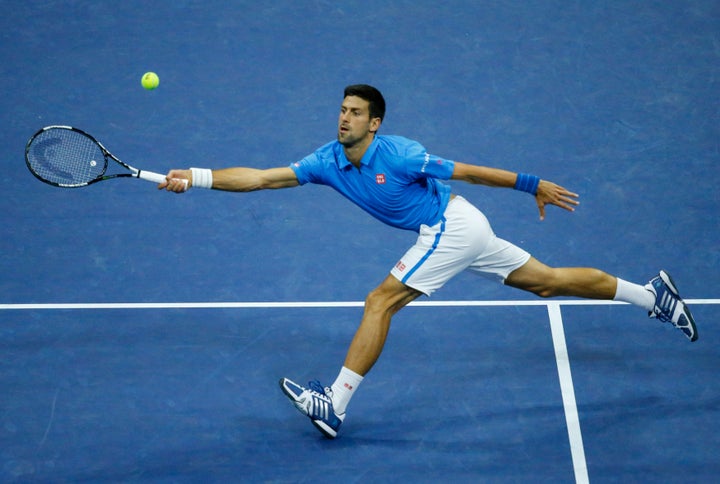 Tennis superstar Novak Djokovic may have had an uncharacteristically short path to the U.S. Open semifinals in this year's tournament thanks to three of his five opponents stepping down from play with injuries (automatically giving Djokovic those wins).
But getting to the final match and getting the title in the days ahead will undoubtedly call on the top-ranked tennis pro's diligent preparation. And he has not been shy to say that prep happens as much off the court as it does on.
He is well-read on body awareness and mindfulness, ESPN has previously reported. He drinks lukewarm water during matches because cold water idles for too long in the stomach. And his spare time is actually carefully calculated by one of his trainers (and is actually his "recovery time").
"I'm serious. I treat sleep with as much respect as I treat food, or my training schedule, or my rivals. It's that important," he says in the book.
"I treat sleep with as much respect as I treat food, or my training schedule, or my rivals. It's that important."
And he's far from alone in knowing the importance of prioritizing sleep.
Here's what nine other elite competitors have said about how sleep keeps them at the top of their game:
Michael Phelps (USA Swimmer, 28-time Olympic Medalist)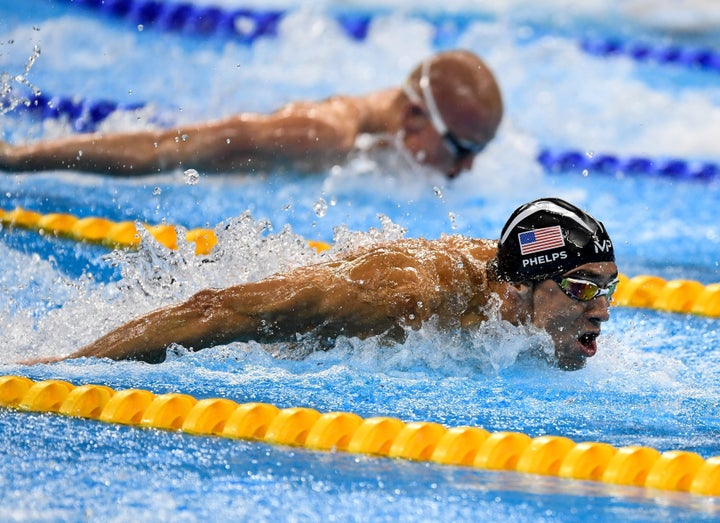 "Sleep is also a big part of my recovery," Phelps previously told Men's Fitness. "It's really important that my body gets enough rest so that I'm ready to go for my next race or training session."
Training for his most recent swims in Rio, Phelps' trainer Keenan Robinson recently explained that tracking the swimmer's sleep, along with other fitness measures, helped keep the athlete in top shape.
"When we first had a sleep monitoring system available to us, Michael was skeptical," Robinson told Fortune. But once they started tracking Phelps' data, his trainers were better able to tailor his various workouts to how well-rested he was on a given day.
The data revealed Phelps averaged approximately seven-and-a-half hours of sleep per night in the 373 days before the Rio Olympics, Fortune reported. So that was the amount of sleep the swimmer aimed for during the games, too.
Tom Brady (New England Patriots Quarterback, NFL)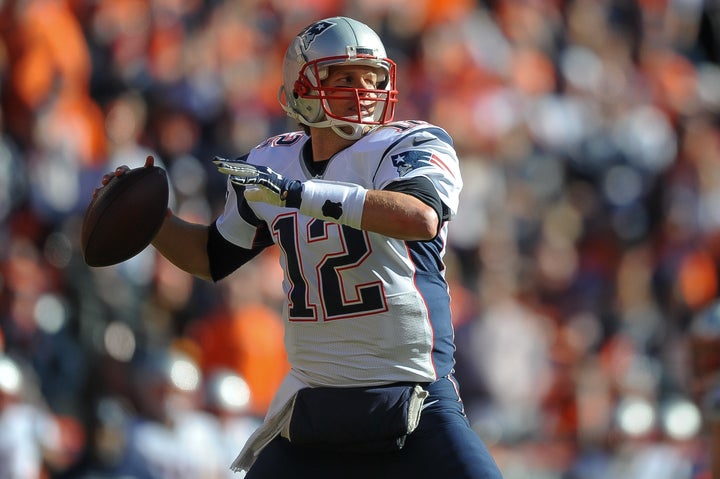 "Sleep is so important because I break my body down so much with my sport. It's the only place to get the recovery that I need. After the kids go to bed I'm right behind them," Brady told Parade earlier this year.
"I'm hopefully asleep by 9 o'clock. During the season, I'd say even earlier, usually 8:30 p.m., and I'm up at 5 or 5:30 on most mornings," he said.
Melissa Stockwell (Triathlete, Paralympics 2008 and 2016)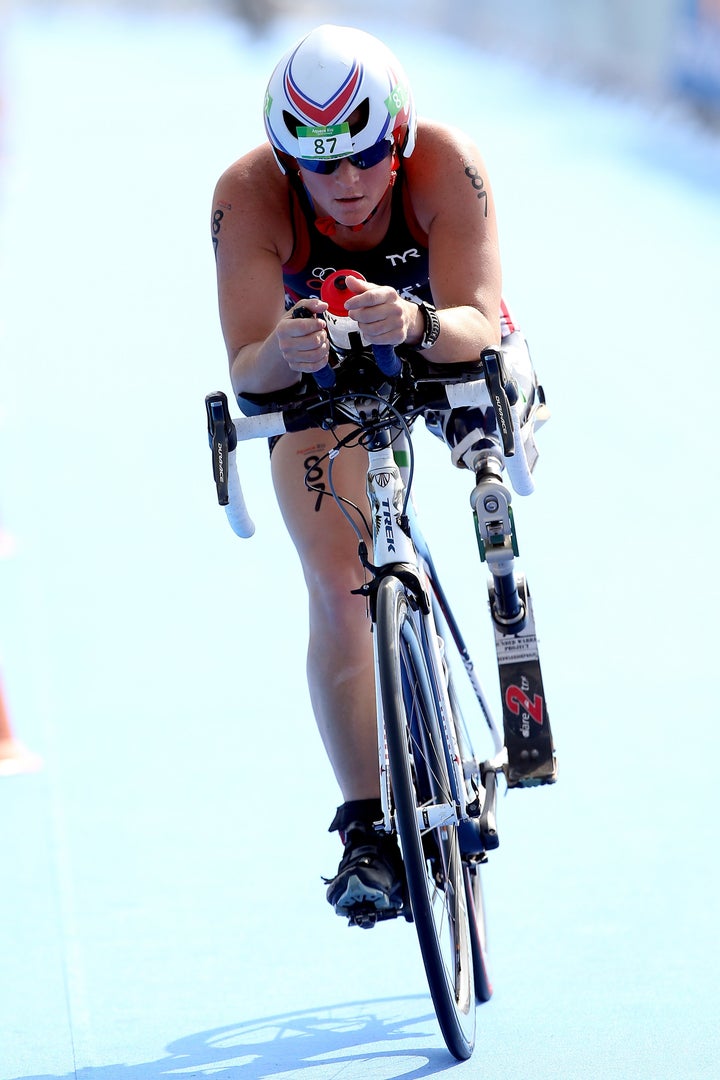 "Deep sleep not only restores the spirit, but energizes the brain and body. Too little, and your ability to make split-second decisions is compromised. On ultra-intense training days, my body needs even more sleep than the average person's does so I can fully recover from the day," Stockwell says in a HuffPost blog.
LeBron James (Cleveland Cavaliers Forward, NBA)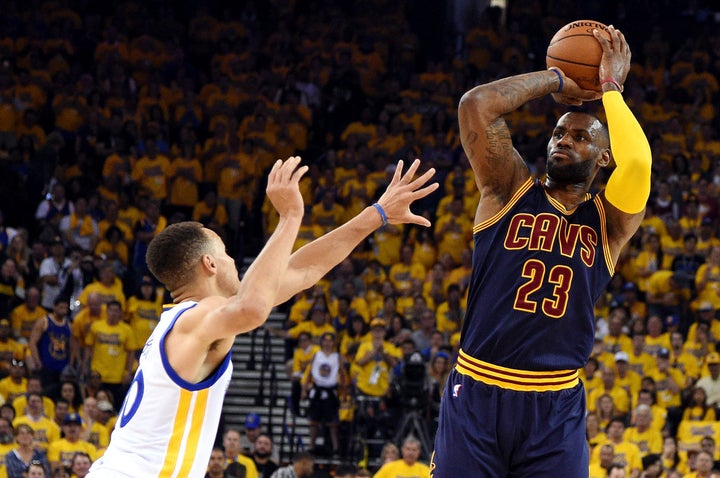 "Sleep is the most important thing when it comes to recovery," LeBron James previously told CBS Sports. "And it's very tough with our schedule. Our schedule keeps us up late at night, and most of the time it wakes us up early in the morning. ... There's no better recovery than sleep."
Drew Doughty (Los Angeles Kings Defenseman, NHL)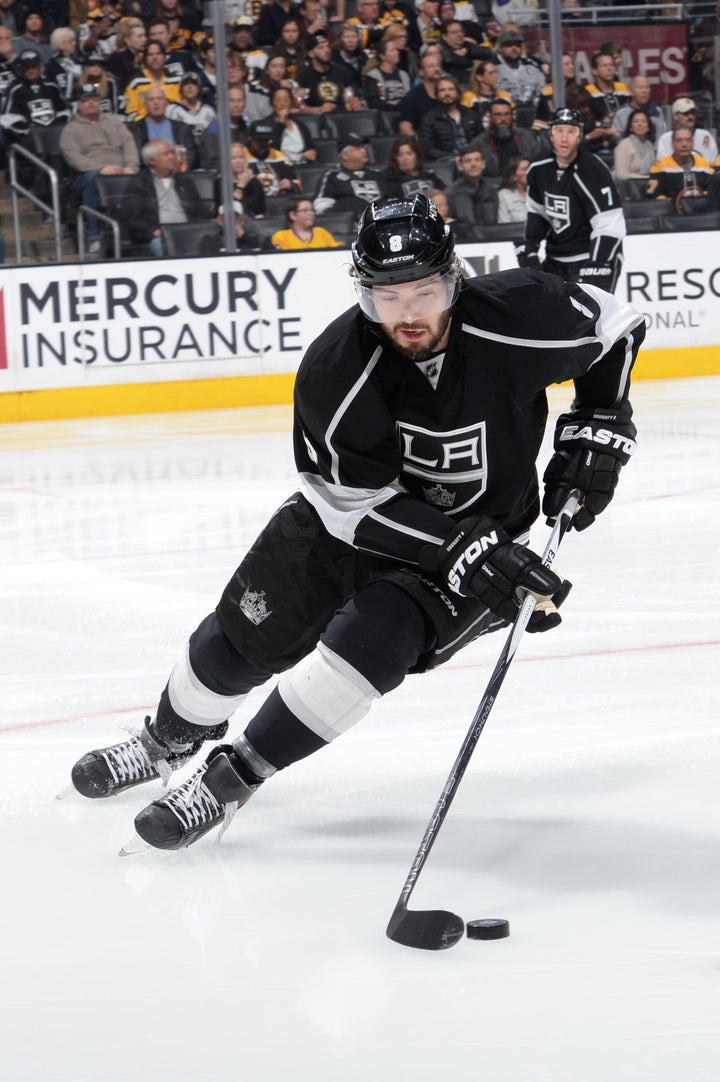 "I'm a big sleeper," Doughty told The New York Times earlier this year. "I try to get as much as I can. My naps are long. I try to get to bed early and wake up as late as possible."
Ted King (Cyclist, Tour de France 2013 and 2014)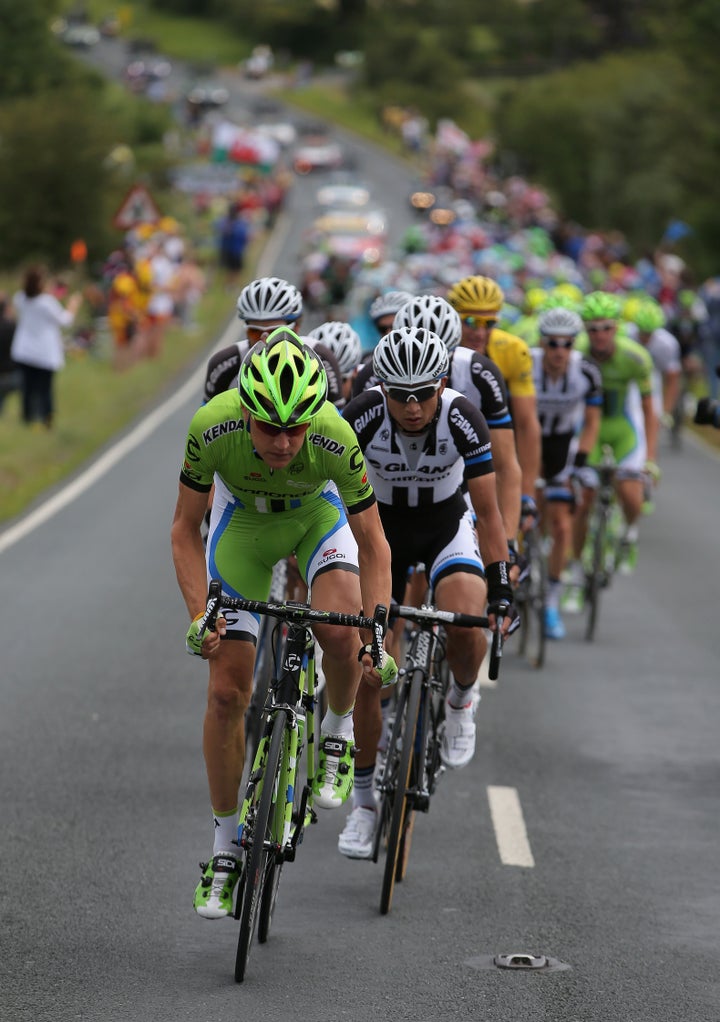 "I recognize there are hormones released and physiological things that happen when you're really sleeping, but I also think that purely being horizontal and relaxing your brain have huge benefits," King told Van Winkle's.
Alex Boone (San Francisco 49ers Offensive Lineman, NFL)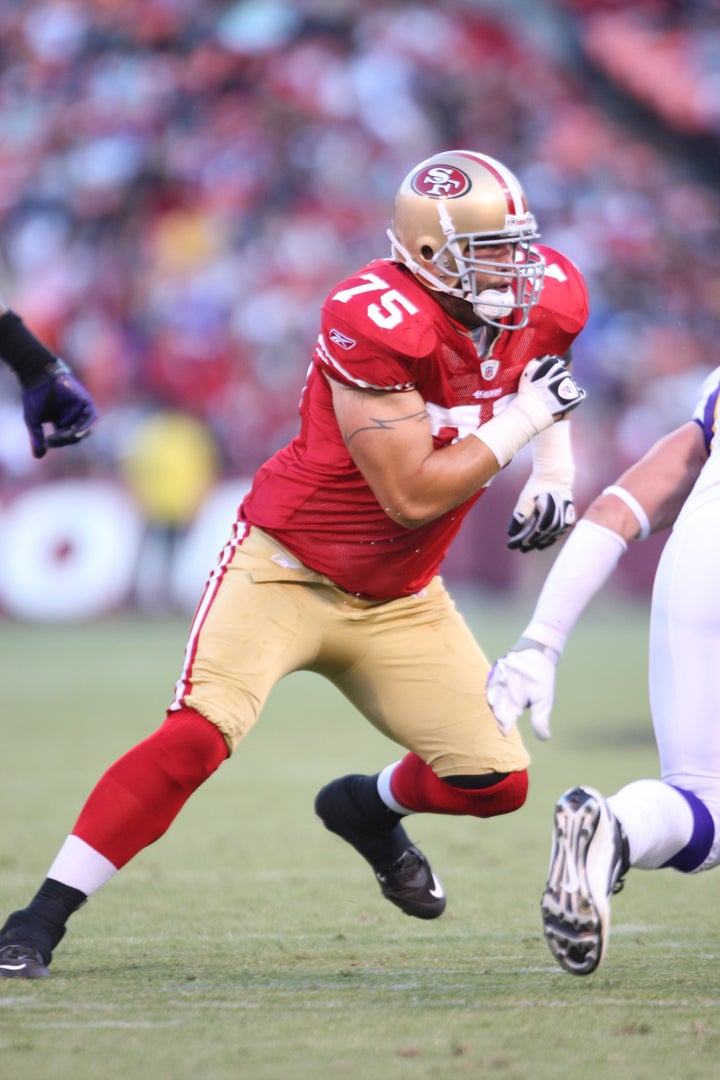 Commenting on 1 p.m. games, Boone told The Wall Street Journal: "To wake up this early and play a game?"
"You've gotta have your body clock ready or else you're going to be as tired as hell. It's hugely important," he said.
Gwen Jorgensen (USA Triathlete, 2016 Olympic Gold Medalist)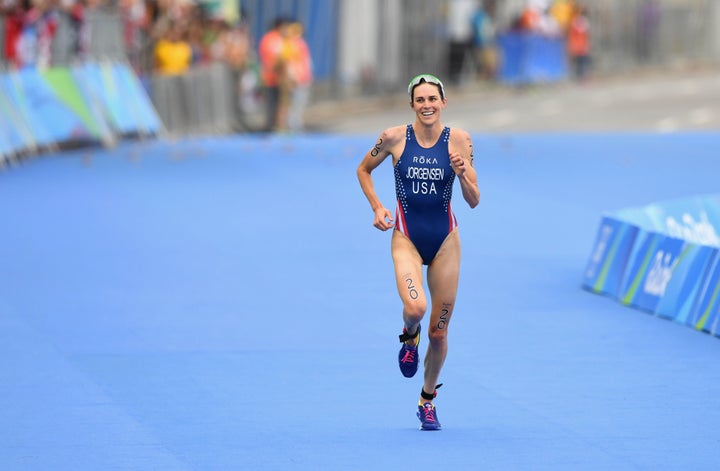 "Quality, not quantity, of rest and recovery is an athlete's real winning secret," Jogensen wrote in a HuffPost blog after winning gold in Rio.
"In addition to staying off my feet at the end of a long day of workouts, quality sleep is the next vital piece to my triathlon training. ... It's taken some practice, but I know that a good night's sleep leaves me refreshed and energized, rather deflated and crabby because of poor sleep."
Serena Williams (Tennis Player, Winner of 21 Grad Slams)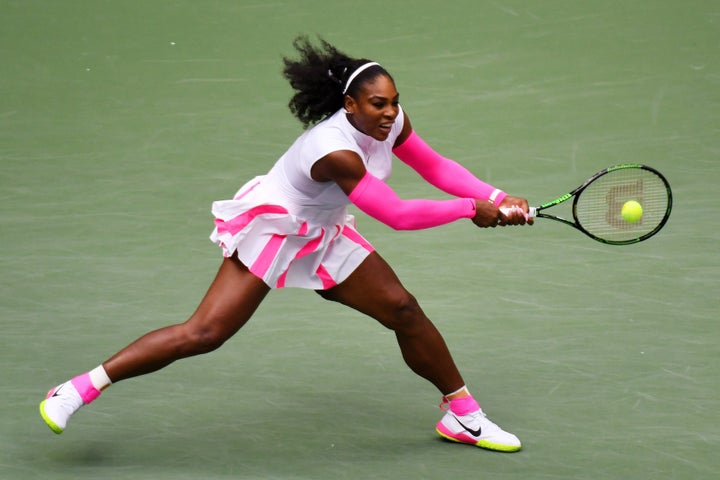 Though she admits to being an unapologetic night owl, that doesn't mean the queen of tennis doesn't understand the value of getting good rest.
When a reporter asked Williams why she wasn't her usual smiling self at the end of a match last year, she replied: "It's 11.30 [p.m.]"
"To be perfectly honest with you, I don't want to be here. I just want to be in bed right now, and I have to wake up early to practice."
Sarah DiGiulio is The Huffington Post's sleep reporter. You can contact her at sarah.digiulio@huffingtonpost.com.
Related
Before You Go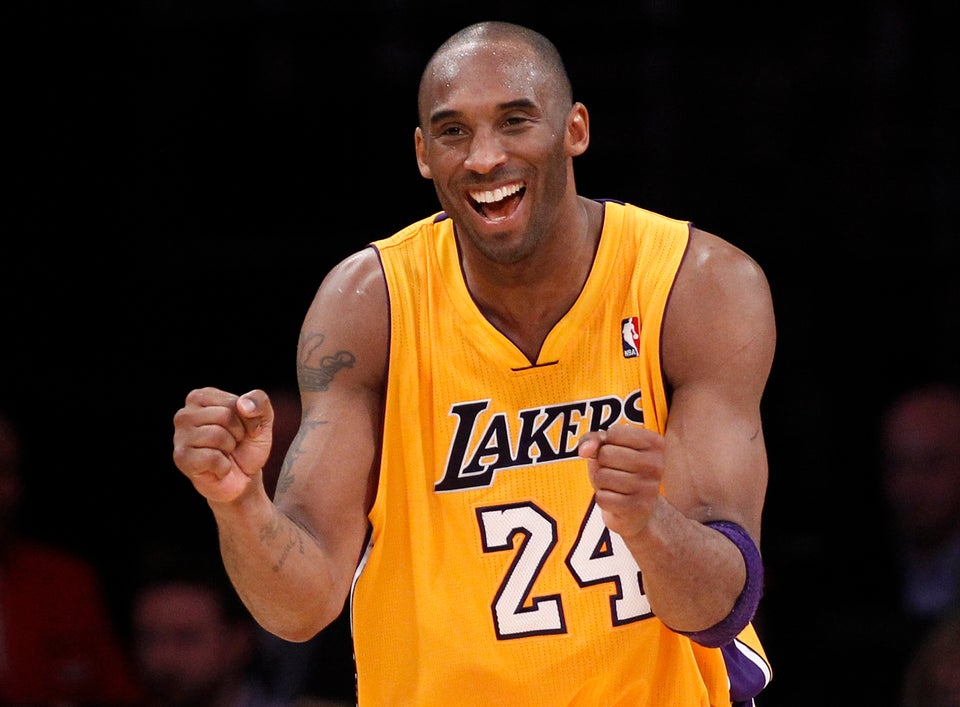 Athletes Who Meditate To Up Their Game