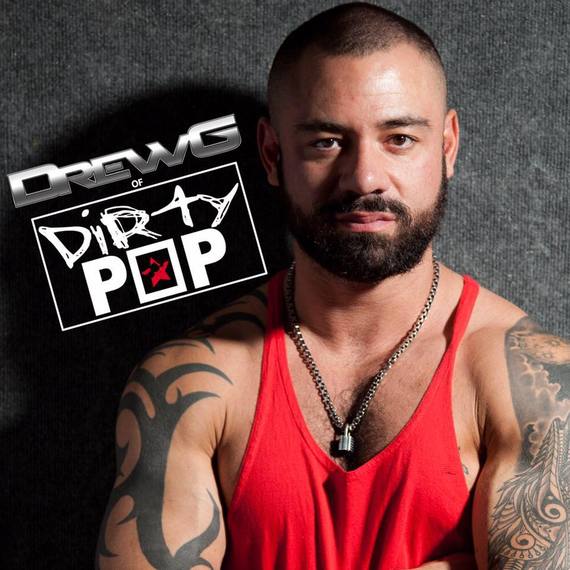 How many of us can remember where we were when we first heard Deborah Cox's "Nobody's Supposed To Be Here," Madonna's "Vogue" or Whitney Houston's "It's Not Right But It's Ok"? It is with this in mind that extending my #PrideSeries to Dj's was such a natural fit. They craft our night, weaving a tail with their musical choices, taking you to the highest of highs and making memories that last a lifetime.
Drew G has gone from the smaller rooms of New York City and had a stratospheric ride, spinning for some of the biggest crowds and at some of the biggest venues in the world. Learning some of the hardest lessons along the way, Drew has teamed with Brian Cua, and the creation of "Dirty Pop" has taken his career to new heights, remixing for the one and only Madonna herself. He sat down to chat with me about what he has learned, how he balances marriage with DJ'ing, and what his journey behind and in front of the DJ booth has taught him so far.

You started spinning at some of the smaller spots in New York City quite a long time ago, and have moved on to massive events like Sydney Mardi Gras. Is it surreal to see how far you have progressed?
It's kinda crazy! When I started out, I never dreamed that I'd get this far, that I'd go the places I've gone and remix the people I've remixed. It's been twelve years of hard non-stop work, long flights and layovers, but it's been worth it. I wouldn't trade it in for the world.
How has your relationship with other DJ's evolved as your career has evolved? DJ'ing by nature can be a very competitive business.
I will say, when I got into this business, I saw it as more of a... lets say... "full contact sport." I had this notion that it was all about the drama. During the majority of my "DJ adolescence" I really was a dick. Let's be straight to fact and not mince words. I was a total dick. Cocky and arrogant. This isn't about being cutthroat, the scene or circuit mind you, is about acceptance, creativity, love and respect and I needed to majorly work on that respect part. It took many fuck ups and a few major checks to straighten me out and get me to see the world for what it is. Years of rebuilding bridges that I had burnt and kicked down to the ground. It's not easy to admit when you're wrong or to admit your mistakes, it truly does take a lot to look in the mirror and decide that you wanna make things right and do everything in your power to be a better person and fix things in life. Having a mentor helped a lot as well, Orlando Puerta decided a few years back that he was going to help me get my life and career back on track and I truly owe it all to him. I was in a horrible downward spiral til he came along and I can't thank him enough for everything he's done for me over the years.
It's been a very challenging summer for the LGBT community; do you think that it's essential that those in the music industry give back since our community was so personally attacked?
I think it's important for everyone to their best to be involved and look out for each other and to give back where they can. I felt that way long before the events in Orlando though. We have to all watch each other's backs and take care of one another, I mean after all we are family right?

"Dirty Pop" (along with Brian Cua) has taken your career to a totally different level and had you working with and remixing some of the biggest names around. How did "Dirty Pop" come to be?
Dirty Pop was exactly what the name implies, a "dirty pop" party. We would throw these cheap drink, no rules events in the East Village and play pop music all night. As time progressed "dirty pop" became more of a sound and a style so to say. In colleges across the states,
DJ's were getting into these amazing mashup track, chopping lyric lines from hundreds of tracks and reordering them with other song lyrics lines to create completely new songs. It was amazing, and I found it extremely interesting and wanted to be a part of it. So I started producing these mashup tracks and go out and playing these massive mashup pop sets. A few years after that, I start to dabble into the dutch house scene, and met Brian Cua. We had both done remixes of Glee's "Don't Stop Believing" and discussed collaborating on some future projects. That conversation lead us both to a very different place in our lives, we started getting actual remix work, from big name artists. X-Tina and Beyonce were the first to take us on, and we still do remixes for Beyonce to this day. Then came a big moment for us, we got an offer to remix Madonna on spec, they gave us a week to do it and we had just broke our remixing sessions for our Christmas Holiday trips, we knew we had to hit it out of the park and working on Christmas Eve together,remotely, to get our "Living for Love" mix completed. We were the first mix in and immediately approved. "M" liked us so much that she took us on for every single on the album as well as a special sanctioned mix of "Devil Pray" (and a second "Living for Love" mix) that was probably one of the proudest moments of my life. That phone call changed everything for us.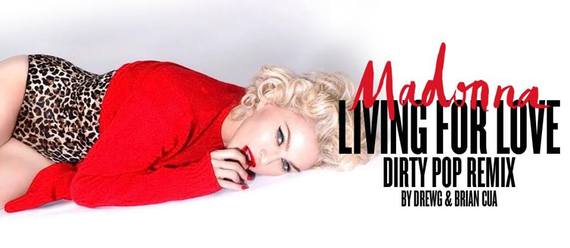 What is still out there in your career that you would like to achieve? Any artists to work with or remix. or places or events to spin?
Well, I have recently decided that I would like to be back on the circuit and have made major effects to achieve that goal. I started out wanting to be a circuit DJ and I veered off and walked a very different path and now, I somehow have veered back on and have decided to really focus my energy on that as of late. So there's tons of parties I'd love to play, tons of venues I'd love to have events at. But all in due time, it's about patience, especially in my shoes. Patience, paying your dues, doing the right thing and respecting others. There's an entire world out there, most of which I haven't seen and I look forward to the day I can bring my music to those places and share it with others.
Every artist has some hidden gems that they only play during gigs and still remains an elusive "exclusive." What are a couple hidden gems that you play?
Oh, well there is one in particular. There is this adorable little "Bye Felicia" mix we did. It always slays and it's heavily guarded lol. These days, we don't give out our private mixes or bootlegs, they're strictly for use in our sets, it helps to keep us sounding fresh and different.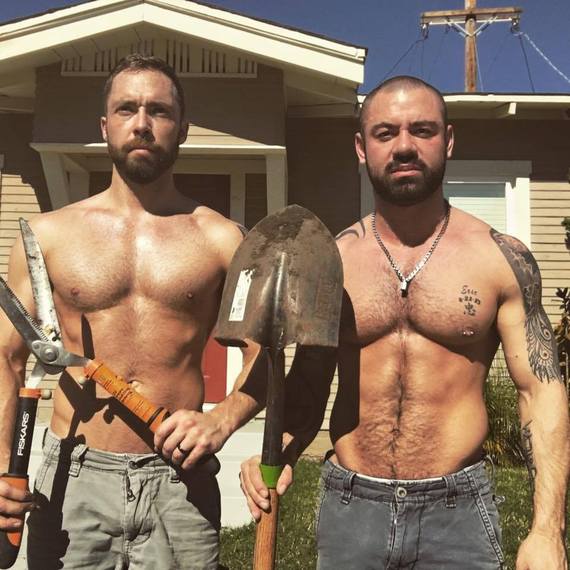 Your husband Eric is very active with you on social media and several of your posts have gone viral. How does he deal with being the other half of a superstar DJ?
Eric doesn't view me as a "Superstar DJ," but I don't really view myself as one either, I have a ways to go in my mind.
Our Drew & Eric Instagram was started as a way to show others our lives and to challenge ourselves in the kitchen. (We're constantly dieting and working out) We never thought it would become what it has. We're honored that so many people follow us and write us and we're proud to think that we could possibly be role models to another generation of LGBT folks. Showing that love truly is the only thing you need in life. And to me, Eric's the superstar. I adore him and am thankful for every moment I have with him.
What does "pride" mean to you?
Pride to me means not being afraid of who you are, who you love or where you come from.
What's next for Drew G?
In recent times, I have actually taken our style in a bit of a different direction, taking the elements of EDM that we loved and combining them with the elements of house and circuit that I grew up on in the NYC scene and fusing them together. We call that "SoCalHouse" as I stated earlier, now that I decided that I'd like to be back on the circuit this has become my focal point; nothing really changes though. What's next for me (hopefully) will be many more years of making music and being able to showcase it to others.
Drew@DjDrewG.com
www.OfficialDirtyPop.com
www.DjDrewG.com
Calling all HuffPost superfans!
Sign up for membership to become a founding member and help shape HuffPost's next chapter