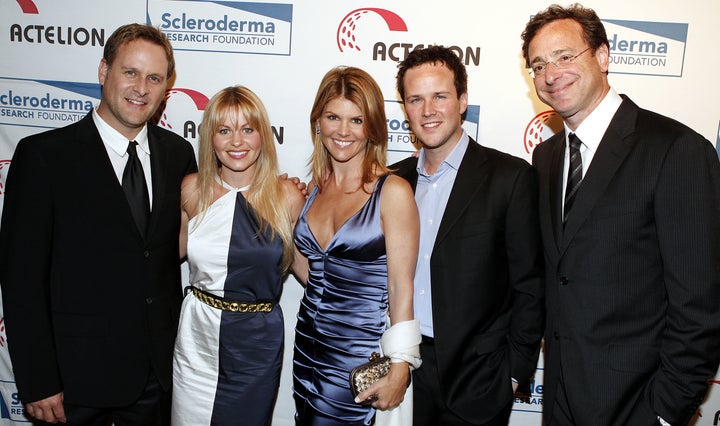 Scott Weinger, the actor behind Steve -- also known as the voice of Aladdin and a writer for shows including "90201," "The Neighbors" and "Black-ish" -- shared the v. v. exciting news in a tweet on Thursday. 
In case you were worried it was a drill... it's not!
We're pretty sure if "Full House" was on the air today, teen couple Steve and DJ would have had a shipper hashtag (a la "Pretty Little Liars" shipped couples #Spoby, #Emison and #Haleb). So in honor of the reboot, let's get ready to root for #Steejay. (#Ste-J? Ste-j? #Stee-j? We're open to spelling suggestions.) 
PHOTO GALLERY
Jesse and the Rippers "Full House" Reunion
Calling all HuffPost superfans!
Sign up for membership to become a founding member and help shape HuffPost's next chapter