DL Hughley is a successful comedian whose role as one of the Kings of Comedy influenced a generation. But back before the father of three ever got involved in making people laugh, he was something else: flat broke with several mouths to feed.
After getting married in 1986, Hughley's wife, LaDonna, was ready to start a family. At the time, Hughley was a telephone sales rep -- a far cry from the well-off celebrity he is today. "I'm making... $3.35 an hour, I think it was. And she goes, 'Let's have a baby!'" Hughley tells "Oprah: Where Are They Now?" in the above video. "I went, 'all right!'"
LaDonna got pregnant quickly and gave birth to a baby girl. Hughley's already-strong work ethic immediately shifted into high gear. "I worked really hard and I became assistant manager over the telephone sales operation room," he says. "And she gets pregnant again."
With one young child at home and another on the way, Hughley was admittedly scared about the future. His fears came to a head one day when his wife ended up in the hospital due to her difficult pregnancy. Hughley and his daughter, Ryan, arrived home that evening to a dark house and an empty pantry.
"Our lights were off. And there was no food," Hughley recalls. "I fed [Ryan] mashed up bananas by candlelight. She was just laughing and playing, and she had no concept of what was going on."
The moment was a life-changing one for the devoted father.
"I remember making her a promise. I said, 'I'll never put you in this situation again. I'll never do it,'" he says.
To follow through on his promise, Hughley began performing at local comedy clubs in the evenings to make extra money. That's when he found his passion. "The minute I picked up a microphone, I knew that it would be what I would do for the rest of my life," he says.
LaDonna, though supportive, issued her husband a timeline that gave him a valuable push. "La Donna's like, 'You've got a year to make this happen... If you don't make it happen in a year, you're going to just go to work and you're going to give your dream up," Hughley says. "So, I really started putting in the work."
The local comedy gigs began to pick up, and after several years of performing, Hughley landed his own sitcom, "The Hughleys." The success of that show led Hughley to be a part of the renowned Kings of Comedy tour, with funnymen Steve Harvey, Cedric the Entertainer and the late Bernie Mac. The foursome sold out huge arenas and solidified their reputations as comedy titans.
"I couldn't believe that we were doing this," Hughley says.
From the early days of his success up to now, Hughley has been grateful for what the Kings of Comedy did for both his family and his career.
"I knew that we were doing something special," he says. "I just never had a concept of how special it would be."
"Oprah: Where Are They Now?" airs on OWN, the Oprah Winfrey Network.
Before You Go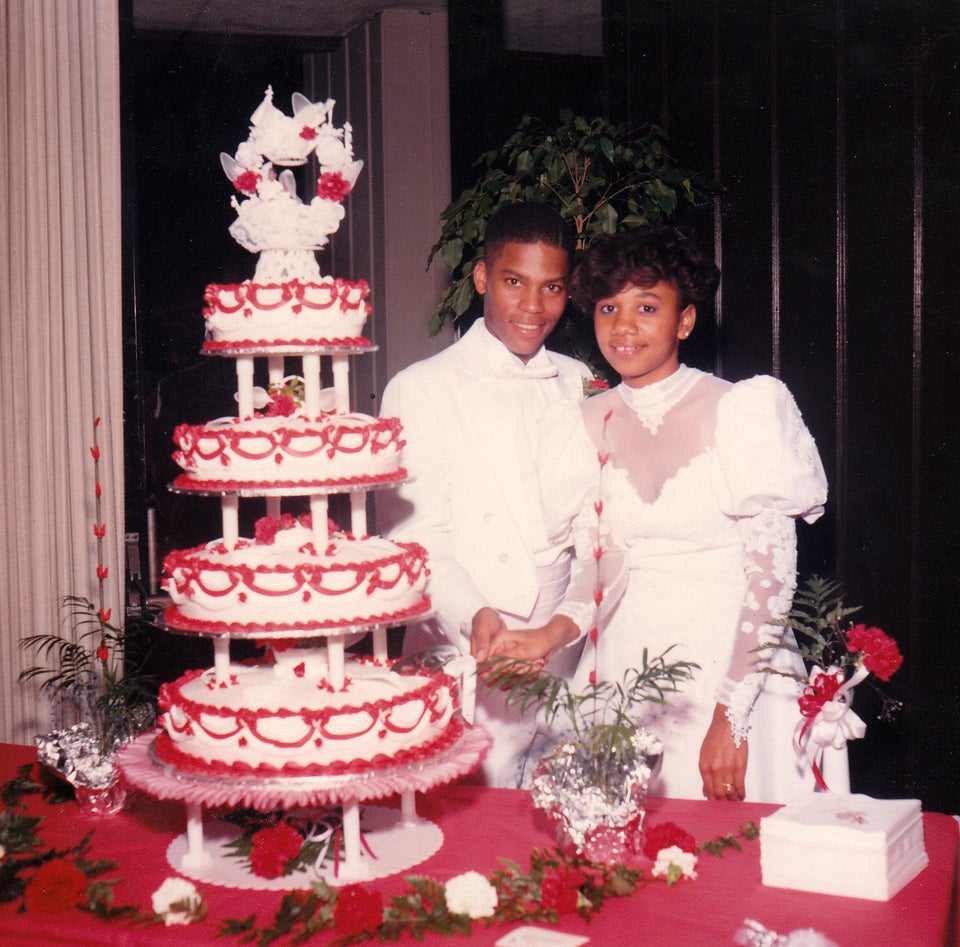 DL Hughley and Family
Popular in the Community