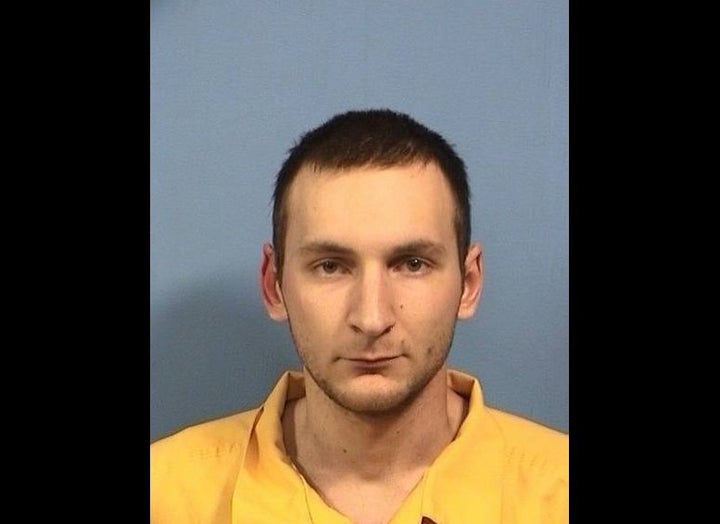 Dmitry Smirnov pleaded guilty on Friday to stalking and brutally murdering a woman he dated for a few weeks because she broke up with him.
In a quiet, rambling explanation in DuPage County Court in the Chicago suburbs, the 21-year-old Canadian said that he had dated Jitka Vesel briefly after meeting while playing World of Warcraft, the Chicago Tribune reports. But when she broke it off and began seeing her previous boyfriend again, Smirnov became enraged.
More than two years later, he came back to Illinois to find her and murder her in the parking lot of her work. Vesel was shot twelve times while attempting to flee Smirnov.
When asked why he killed her in court on Friday, he said, "Because you can't just expect to just dump someone like that and ignore them for two years and...to get away with it with no consequences and, you know, just waste someone's life like that," according to the Chicago Sun-Times.
On Monday of this week, he had surprised the judge and the prosecution by announcing in the trial's earliest stages that he wanted to plead guilty, and was willing to serve a life sentence. The court decided it would give him until Friday to consider the plea, but he hadn't changed his mind when it reconvened.
The plea and disturbing explanation mark a strange closing chapter to what's been an unusual case from the start. The circumstances of the murder were chilling enough: Smirnov tracked Vesel by attaching a GPS device to her car, then sat and waited in her office parking lot until the evening when she finished work, then during the murder he apparently had to stop and reload his gun while shooting her.
But the case grabbed headlines for another reason as well. Prosecutors suggested that Smirnov researched the death-penalty laws in the state of Illinois before committing the crime. At the time, capital punishment had just been abolished in the state, which led DuPage County State's Attorney Robert Berlin to argue that the murder was evidence in the death penalty's power to prevent crime.
"This case is proof that the death penalty does indeed act as a deterrent," Berlin wrote in a statement. "If the death penalty was still the law in Illinois, it is quite possible Jitka Vesel would be alive today."
Instead of execution, Smirnov will spend his life in prison, a fate it doesn't seem that he wants to avoid. He refused a psychiatric evaluation, which could have mitigated his sentence, and agreed to the maximum without argument.
Related
Popular in the Community