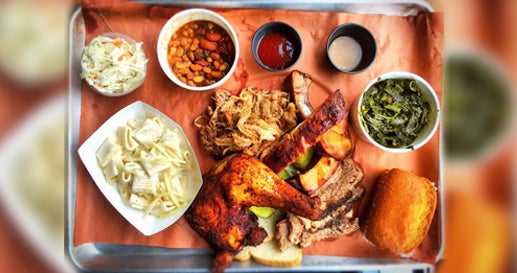 With the BBQ boom of Brooklyn and NYC a bit behind us but resonating in it's delicious decay from the blast, Long Island is fanning the hickory flames and upping it's "Que" game. With staples like Swingbelly's BBQ in Long Beach going strong, some newcomers have come onto the scene. While you can eat amazing smoked BBQ at the biggest BBQ event on LI, The Long Island BBQ Classic all in one shot. Here are just some of the latest and greatest of what LI's birthing BBQ scene have to offer your buzzing taste buds.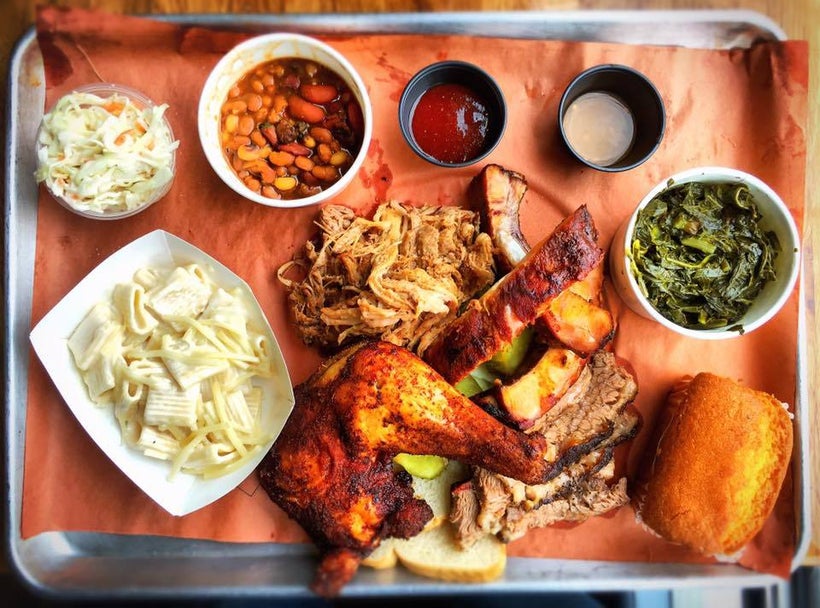 This is the first BBQ joint on Long Island that has embraced the deli counter style service with incredible moist brisket and ribs sliced before your eyes. You won't have to go to Brooklyn to get that authentic setting and feel. They leave all the tasty bacon-y smoked fat on the brisket like real BBQ should and the Hush Puppies are out of this world good. I am super stoked to see Smoke Shack Blues come to Long Island. Good BBQ and good times ahead!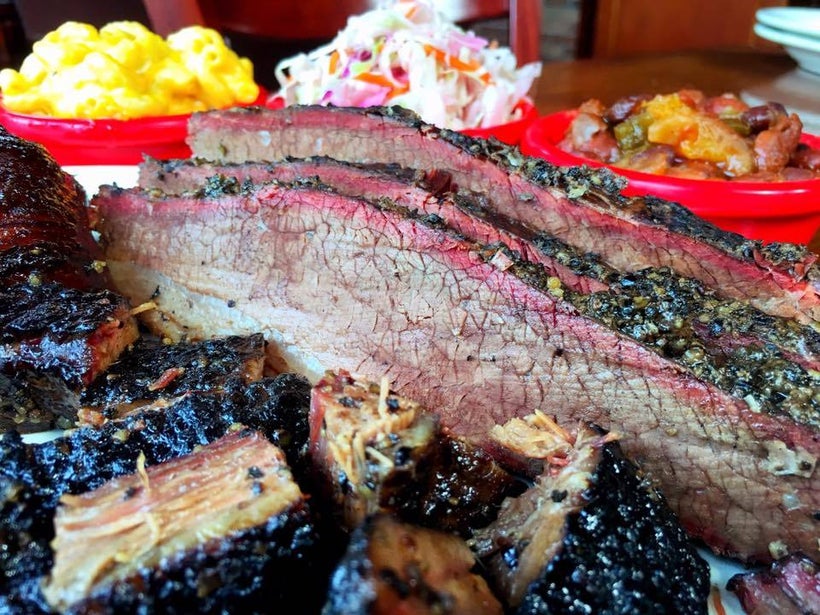 Trained by the most "winningest man in BBQ" Myron Mixon, Pitmaster Joe Festinger heads up the tender smoked meats at LI Pour House. They use the moist part of the brisket for their burnt ends which are fall apart melting tenderness of flavor sensations with a pepper profile on the "bark". The smoked sausage is so delicious. It tastes like it is maple glazed but it's just the beautiful smoke that has penetrated the meat. Give me some of that with their homemade Mac n' Cheese and a craft beer from their one-of-a-kind self-serve craft beer station and I'm good to go!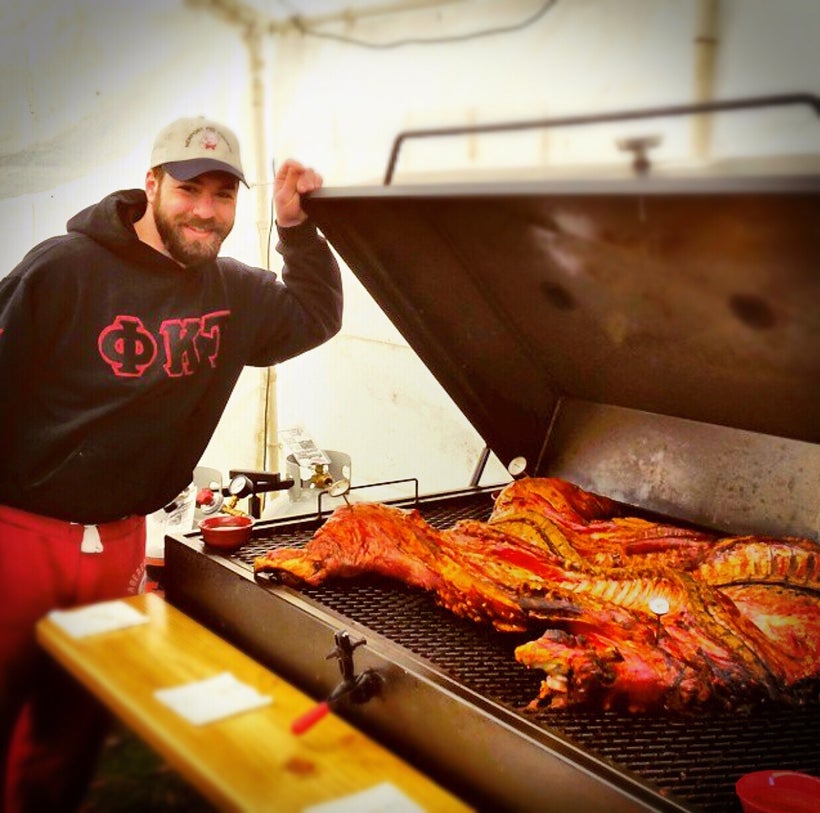 Bringing the beef to you, Matty Smokes BBQ & Catering is a full service catering company. That means brisket in your backyard with your own personal Pitmaster! Matt and his staff take care of all the food, grilling equipment, condiments, buffet tables, tablecloths, chafing dishes, sternos and flatware. Matt and his team smoked and bbq'd 4,800 chicken wings in 6 hours at the NY Best Wings Festival Championships. Ribs, chicken, pulled pork and more. Matty has got your back. when it comes to D%*mn good BBQ. You smoking name it, he's got you covered!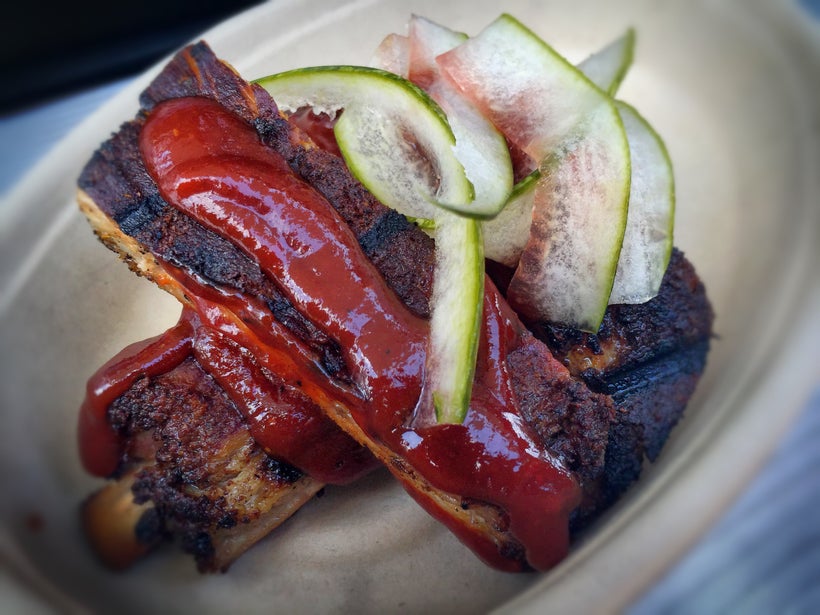 While not a traditional BBQ spot, Hush Bistro offers the delicious creations of three-time CHOPPED Champion, Chef Marc Anthony Bynum. His award-winning ribs have won him some recognition in not only the, "these are some d@%mn good ribs!" category. With award-winning cocktails and an "always up for a throwdown" attitude, you can bet you'll catch the Celeb Chef at the Long Island BBQ Classic making mouths water.
Calling all HuffPost superfans!
Sign up for membership to become a founding member and help shape HuffPost's next chapter
This post was published on the now-closed HuffPost Contributor platform. Contributors control their own work and posted freely to our site. If you need to flag this entry as abusive,
send us an email
.