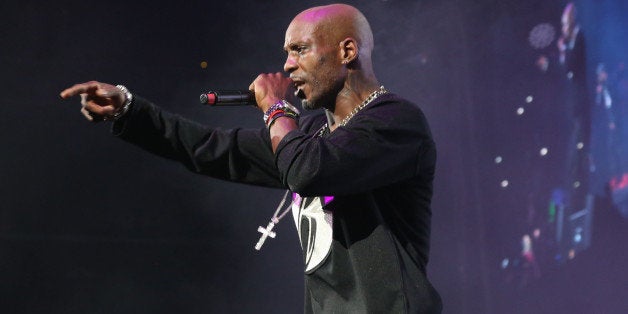 "The two had a brief conversation about rap music and during the conversation a male in DMX's entourage, showed the victim a gun and demanded the victim's money," police spokesman, Ronald Glover, said in a statement.
The man said he pulled out $3,200 from his wallet and DMX "snatched" it out of his hand, according to Glover. Then DMX and his associates jumped into four Cadillac Escalades and fled.
DMX performed at the New Jersey Performing Arts Center in Newark on Saturday night, NBC New York reports.
No arrests have been made and no charges have been filed.
Newark Police ask anyone with information on the case to call the anonymous tip line at 877-695-8477.
In 2008, he was charged with dog fighting, animal cruelty and drug possession violations. And in 2010, he spent several months in jail for violating his probation.
Jasmine Daniel at Universal Attractions Agency, which represents DMX, declined to comment when reached by The Huffington Post.
Popular in the Community