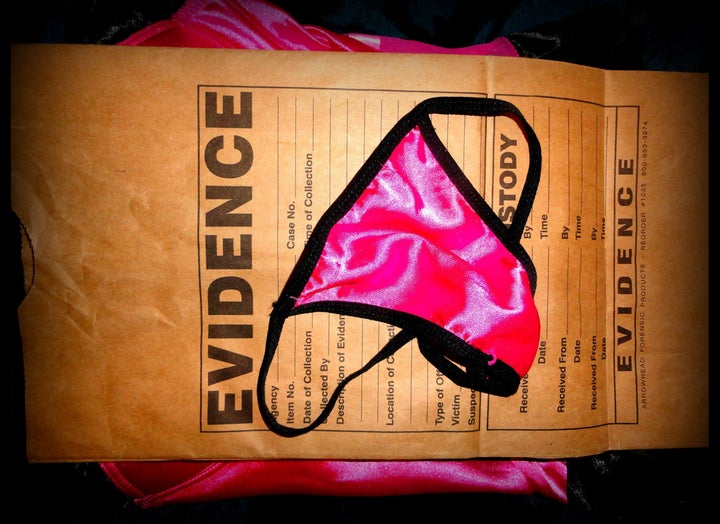 Exposing marital infidelity can be a costly and time consuming endeavor. Sure, there is a plethora of high-tech methods out there, but did you know you can now go CSI-style on your significant other's soiled undergarments to expose an extramarital affair?
A national DNA testing company, The Paternity Lab Center, is providing the relatively sophisticated technique for suspicious mates who are seeking definitive answers.
"Usually, people only contact us when they are at the end of their rope. This is just the way to confirm their fears," Paternity Lab Center specialist Kip Charles told The Huffington Post.
So, if the tell-tale signs of a cheating partner are detected and you want answers, the process is relatively simple.
"Just provide us an article of clothing, preferably underwear or panties, and we will do the rest," Charles said. "We can identify if semen or female DNA is present [and] make sure it's viable for DNA extraction."
Most of the male clients want to check for someone else's semen in their wife's or girlfriend's panties. The female clients want to know whether female DNA is present in their husband's or boyfriend's underwear or in female undergarments they have found in their partner's possession.
If a test comes back with a positive result, a client can take it a step further and request a comparison test for an additional fee of $215. The test will compare the client's DNA to the foreign DNA that was detected, undermining any possible alibi.
"Your partner can always say it is your [fluid], but if you take the comparison test, you are able to say, 'I found sperm [or female DNA]; it's not mine, and here is the proof,'" Charles said. "What I like about DNA is a person can't lie their way out of it because of the scientific nature of it. There is no excuse they can come up with for that."
The Paternity Lab Center's official business is paternity testing. The infidelity test is just one of the services they provide. Approximately 60 percent of clients who hire them for this new form of testing are male. They claim that roughly 30 percent of the tests reveal fiendishly damning DNA evidence.
While not everyone agrees with the concept of infidelity testing, Charles said there is little to fear if you are faithful to your mate.
"We get people who look at it from an invasive point of view, who feel it is a violation of someone's rights. Others say, 'Listen, if you're not cheating, you have nothing to worry about, so why get so upset?'"
Related
Popular in the Community