ATLANTA ― If you're just paying attention now to the race to chair the Democratic National Committee, you could be forgiven for thinking it is an election for a much bigger office.
The race that has lasted well over three months is finally coming to a close on Saturday. The candidates have participated in more than half a dozen public forums or televised debates.
The Democrats' trouncing at the polls in November meant it was likely that the DNC chair race would be more hotly contested than normal.
But this year's contest has also attracted inordinate attention and resources because it is widely viewed as a proxy battle between the Democratic establishment and the party's progressive wing. Perez, who backed Democratic presidential candidate Hillary Clinton during the 2016 primary, has gained more traction among establishment figures. Ellison, a supporter of rival presidential candidate Sen. Bernie Sanders (I-Vt.), has won the enthusiasm of progressive activists.
The trouble for some of Ellison's supporters in particular is that many of the 442 DNC members eligible to vote in the contest just don't see it that way.
Missouri DNC member Brian Wahby endorsed Perez on Friday because of Perez's "experience managing large organizations."
"He has a good track record of turning around large organizations and it's part of what we need," added Iowa DNC member Andrea Philips in explaining her support for Perez.
Wahby endorsed Clinton early on in the primary; Philips caucused for her in Iowa.
Philips rejected the idea that the race was anything but a choice between people with nearly identical progressive credentials.
"I find it discouraging when experience is considered a negative mark against a person. He's a progressive fighter," she said.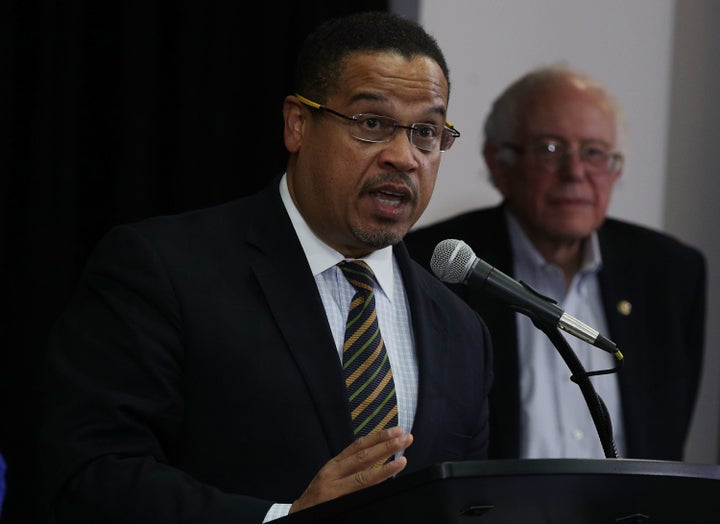 Indeed, Perez has elicited widespread progressive praise for expanding overtime pay for workers, improving police accountability, and fighting for immigrant rights, among other accomplishments. He has a stellar liberal record. His detractors mainly point to his support for the now-defunct Trans-Pacific Partnership trade agreement and an unwillingness to prosecute bankers while running the Department of Justice's civil rights division.
Given his similarity to Ellison on policy, however, some analysts have argued that party officials should pick the Minnesota congressman to ensure the progressive activists excited about his candidacy ― and Sanders' bid before that ― remain active in the party, rather than taking their enthusiasm elsewhere. And several prominent Ellison supporters have lamented the way aides to former President Barack Obama reportedly encouraged Perez to run after Ellison won the blessing of Sanders and establishment leaders like Senate Minority Leader Chuck Schumer (D-N.Y.).
Some DNC members, however, resent the notion that they should be accommodating Sanders backers on the fence about remaining active in the party. Alabama DNC members Clinton Daughtrey and Janet May, both of whom backed Clinton in the primary, said on Friday that they were undecided on who to pick for DNC chair.
One thing they were sure of was that they would not under any circumstances base their decisions on concerns about people who backed Sanders.
"If I turned on C-Span two years ago and Senator Sanders was there, on the chyron in parentheses would be 'I-Vt.' If I turned on C-Span last year, the chyron would say 'I-Vt.' If I turned it on today, it would say 'I-Vt.,'" Daughtrey said. "Thus, I want everybody in the tent. We want as many people engaged as possible in the Democratic Party, but if they do not want to identify as Democrats and build up the Democratic Party, then we're no better than the cult of personality on the other side."
"Well said," May chimed in. "I couldn't say it any better."
DNC members' most common response to questions about divisions within the party is that resistance to President Donald Trump will inevitably unify the warring factions.
"We have a fight on our hands. It is not between Ellison and Perez," Philips said.
While DNC members are not interested in letting Ellison backers turn the DNC race into a more victorious version of Sanders' primary challenge, they are extremely eager to link arms with the grassroots movement that has sprung up to oppose Trump. On Friday afternoon, a panel discussion of nine progressive leaders and political entrepreneurs convened by DNC vice chair candidate Liz Jaff was packed to the brim with DNC voting members begging the panelists for advice on how to tap into, and support, their work.
One of the panelists, Winnie Wong, a co-founder of the People for Bernie Sanders collective, who helped write the principles of the Women's March on Washington in January, is backing Ellison in the DNC chair race.
But bringing grassroots activism under the party umbrella is not simply a matter of offering to collaborate in anti-Trump activities, Wong warned. If the DNC members are to succeed in harnessing the grassroots energy, she said, they cannot ignore the proxy race narrative that the public has developed about the contest for the DNC chairmanship.
"The public opinion is already in place. There is a public opinion that frames one candidate as the establishment candidate and the other candidate as a candidate of the people," Wong said, referring to Perez and Ellison respectively.
"Are they going to 'Dem-exit' [if Ellison loses]? I'm sure some people will," Wong said of Ellison enthusiasts. "But the majority of people will just 'Dem-stagnate.' And that's not good."
Before You Go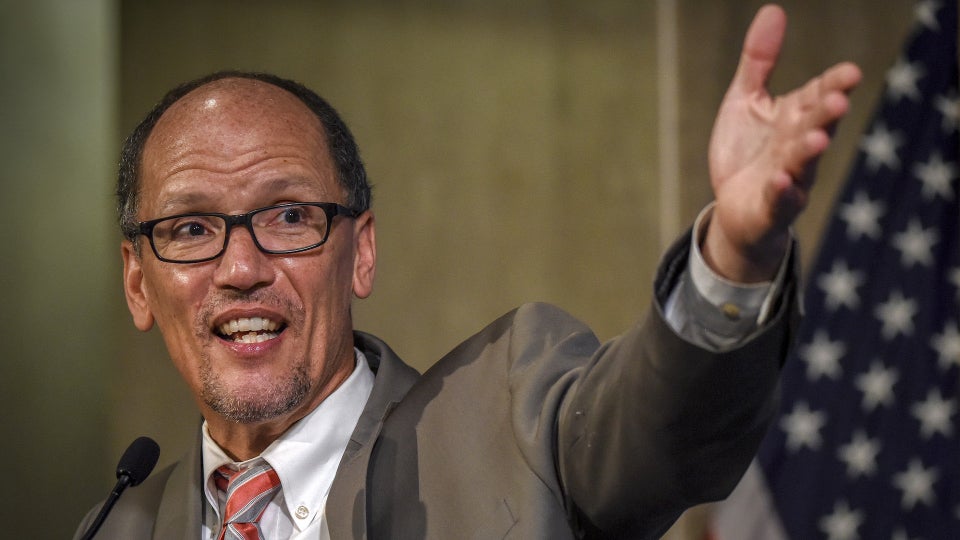 Democratic National Committee Chair Candidates
Popular in the Community