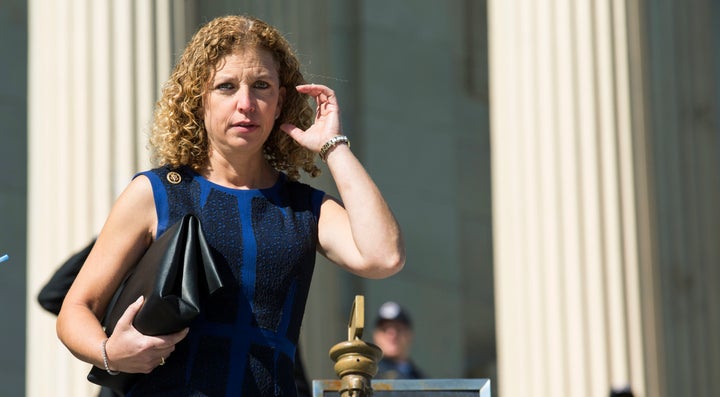 WASHINGTON ― The Democratic National Committee announced the departure of three high-level officials Tuesday, as the organization works to rebuild after criticism that it was playing favorites in the presidential primary.
Interim DNC Chair Donna Brazile said in a statement that CEO Amy Dacey, CFO Brad Marshall and Communications Director Luis Miranda were all leaving, adding that she was "grateful for their commitment to this cause."
"This election is the most important of my lifetime, and the DNC will continue to recruit top talent to help lead the fight to elect Hillary Clinton and Democrats across the country," said Brazile. "I am committed to adding to our team of skilled professionals who will make sure that Donald Trump is held accountable for his reckless rhetoric and harmful policies."
The departures follow the resignation of Rep. Debbie Wasserman Schultz (D-Fla.), who stepped down as chair on the eve of the Democratic National Convention. The catalyst was leaks of DNC staffers' hacked emails that seemed to show the committee working to help get Clinton elected ― even though the party was supposed to be neutral in the primary.
Dacey, Marshall and Miranda all had some of their emails leaked. In one of the most damaging emails, Marshall appeared to speculate that Sanders is an atheist ― despite his Jewish heritage ― and said it could be used against him in the Kentucky and West Virginia primaries.
"My Southern Baptist peeps would draw a big difference between a Jew and an atheist," he wrote.
The DNC has also been struggling internally, with current and former staffers saying it's a shell of what it once was. They told The Huffington Post that morale was low as a result of management decisions, constant scrutiny from activists and a feeling that in this cycle, the organization was essentially left in the dust ― not trusted by Clinton's campaign to handle messaging and not in the mix on key fights.
From early June to mid-September last year, for example, the DNC went without a communications director, a misstep that frustrated Democratic officials. Former DNC staffers said at the time that it was hard to guide the Democratic Party without a messaging strategy and, to do that, someone needed to be at the helm.
Wasserman Schultz's eventual choice, Miranda, quickly ruffled feathers when he came on board. Current and former staffers in the department say they moved away from the rapid response they had focused on during the GOP primary and spent more time promoting Wasserman Schultz's brand and booking her on TV. At least five communications staffers ended up leaving.
Part of it was the usual culture clash when a new boss takes over and priorities shift. But part of it was also that Wasserman Schultz seemed to have lost some of the loyalty of her staff, who wanted to turn their focus elsewhere.
Sources told Politico that Dacey had run into trouble with Wasserman Schultz and had been cut out of significant decisions, "leading to confusion and turmoil unrelated to the email drama."
Brazile announced Tuesday that she is bringing on several people to serve as a transition team for the general election. The team will be led by Tom McMahon, who served as DNC executive director when Howard Dean was chair. Also on that team will be Brandon Davis, currently the organization's chief of staff, and strategist Doug Thornell as a senior adviser.
"We will want a person at the head of the party that represents the progressive platform that the party adopted and that represents that spirit of reform and integration of the grass-roots into the party," he said.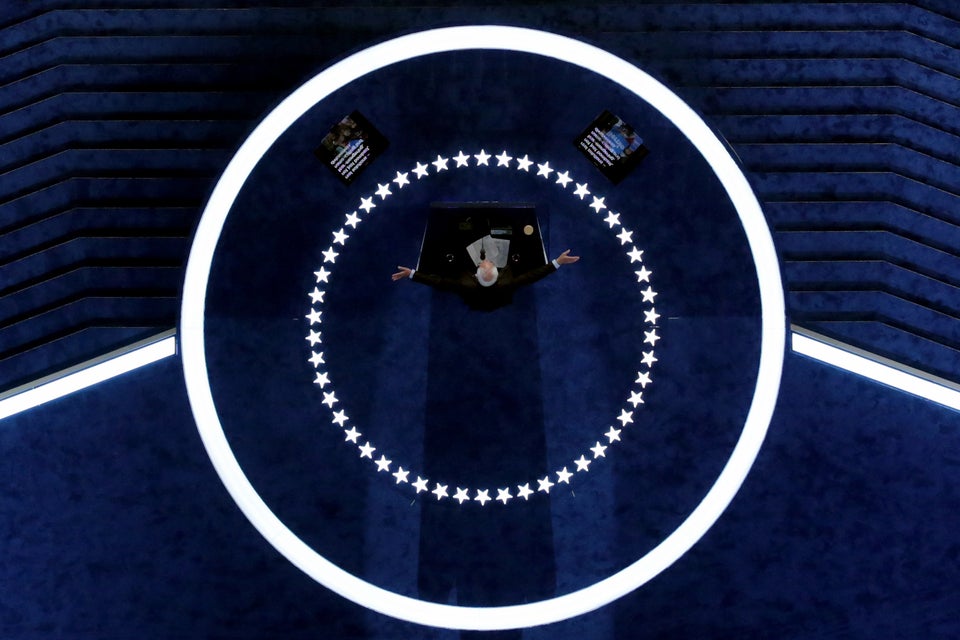 Best Photos From The Democratic National Convention
Popular in the Community