 CHARLOTTE, N.C. -- In 2010, Gaby Pacheco was a frustrated college student planning a 1,055-mile protest walk from Florida to Washington, D.C.
The leaders and policy directors of most of the country's largest Latino Civil Rights organizations -- the National Council of La Raza (NCLR), The League of United Latin American Citizens (LULAC) and others -- told Pacheco that the plan she had made with three other college students to march from South Florida, though the old South and to the capital, was an unreasonably dangerous "suicide mission" -- unlikely to move hearts and minds, or change public policy.
This week, Pacheco has been a featured panel speaker at no less than four different events staged at the Democratic National Convention, and she is one of several young undocumented students who have been lauded by Latino political operatives, consultants, long-time activists, community organizers, delegates and other party faithful gathered in Charlotte. One young undocumented woman, Benita Veliz, even gave a speech on the DNC's main stage Wednesday night.
The Dream Act movement, and the young undocumented immigrants pushing Congress to pass the immigration reform legislation, have entered the political mainstream.
Dreamers -- the term often used to describe young undocumented individuals brought to the country as children -- often have few, if any, legal avenues to work, attend college or obtain a driver's license or other essential components of an adult life in the United States. But, they also often lack the cultural knowledge, family or language skills to make a life in the countries in which they were born.
Trapped between two countries and the contours of what both Republicans and Democrats agree is the nation's broken immigration system, thousands have become active and vocal protestors, lobbyists and advocates for the Dream Act. The Dream Act's exact contents have varied over the last decade, but the bill has failed several times. Most versions have attempted to create a path to citizenship for young undocumented immigrants.
On Tuesday, some of the nation's most affluent and politically powerful Latinos gathered at a Charlotte luncheon to honor Democratic National Convention chairman and Los Angeles Mayor Antonio Villaraigosa‬. Many in the room hailed from families that have lived in the United States for three, four, five or more generations and are active in Democratic Party politics.
But Villaraigosa suggested that the audience take a moment to recognize the unyielding protests and lobbying efforts lead by Dreamers. The recommendation brought the audience -- which included United Farm Workers co-founder Dolores Huerta -- to its feet.
Later, when Janet Murguía, NCLR's president and CEO, took the stage, she too acknowledged the Dreamers. She hinted at the Latino civil rights establishment's early reticence about Dream Act, and commended the young people pushing for it despite that establishment's reluctance.
"We are going to stand for you and fight with you now because you have shown us," Murguía said. "You have fought for yourselves."
Most well established Latino civil rights organizations did not support the Dream Act until 2010, said Rep. Luis Gutierrez, a Democrat from Chicago, who addressed the DNC Wednesday and mentioned the Dreamers.
Some of immigration reform's senior statesmen feared that any reform would deplete political will for more comprehensive legislation, Gutierrez said. Others thought the Dream Act would create divisions among immigrants. And some believed that the Dream Act would grant relief to an essential element of the immigration reform movement: young, highly organized and often fully bilingual and bicultural students, thereby depleting that reform movement of an essential resource.
When Tea Party members swept into office in larger than expected numbers in 2010, most of the nation's Latino civic groups decided it was time to back the only reform with a chance of passing before the new Congress took office: the Dream Act. When the measure failed in late 2010, Dreamers, legislators, members of the Obama administration and elected officials began talking about an alternative.
On June 15, President Obama announced a deferred action directive, a measure that grants temporary but reneawable two-year deportation reprieves and work permits to young undocumented immigrants.
The trajectory of a protestor and his or her cause into the mainstream is never immediate, the Rev. Jesse Jackson told The Huffington Post Thursday. But protest movements have transformed the United States, he said.
"That may be quintessentially America," said Jackson, a long time civil-rights activist who was with Dr. Martin Luther King Jr. when he was assassinated in 1968. Jackson was in Charlotte this week for the DNC. "In this country, there is the right to dream and to fulfill your dreams."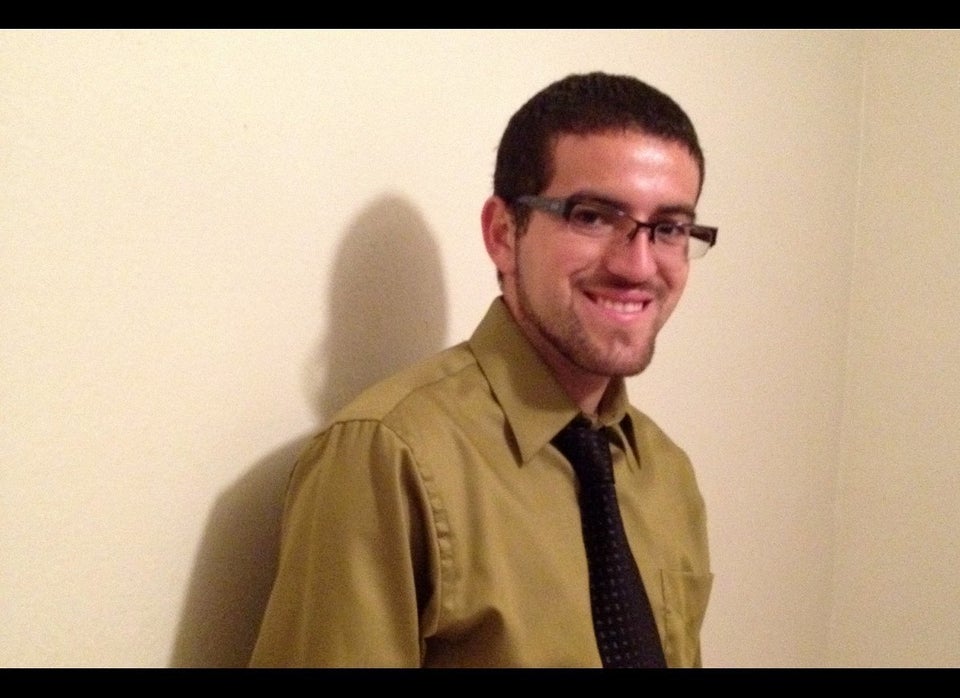 DREAMers Taking A Stand