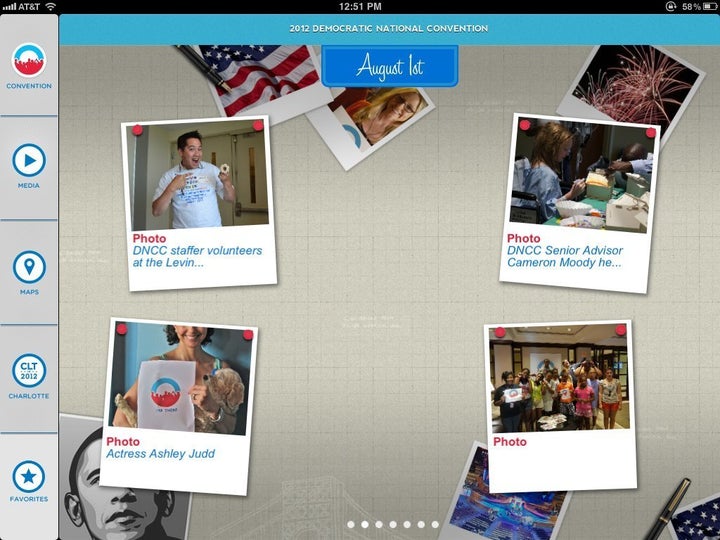 The Democratic National Convention on Tuesday released an app for the iPhone and iPad, providing a mobile portal for the party's gathering next month in Charlotte, N.C.
The app has features tailored to attendees of the convention, from Sept. 4 to Sept. 6, as well as those following from home.
Live streams of convention speeches will be available on the app, as will behind-the-scenes photos and videos before and during the convention. Convention blog posts, press releases and tweets can also be found.
For convention attendees, the app has a guide to Charlotte, featuring a listing of restaurants, shopping and entertainment venues near the convention center. An interactive map makes sure no one gets lost.
"Our goal for this convention is to make it the most open and accessible convention in history," Nikki Sutton, the convention's director of digital media, told The Huffington Post. "We're hoping that tools like this app will help make goals like that a reality."
The Republican National Convention will release a mobile app soon, James Davis, the convention's communications director, told HuffPost. Republicans will gather in Tampa, Fla., from Aug. 27 to Aug. 30.
The free "DNC 2012" app is available beginning Tuesday from the Apple App Store. The app is also available for Android devices.
Below is a video introduction to the app, produced by the convention: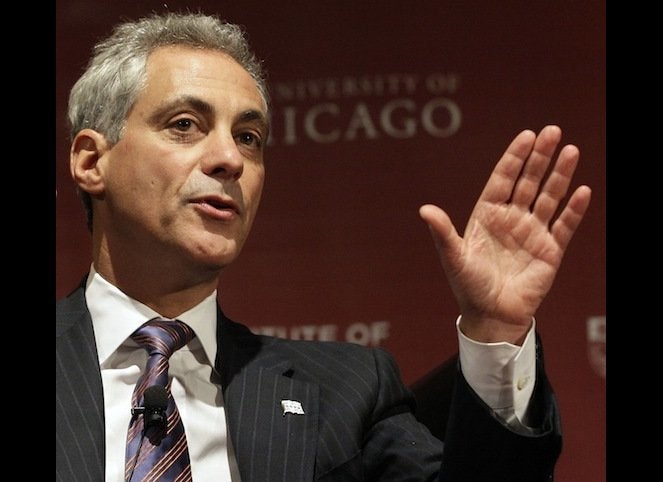 Obama Surrogates
Popular in the Community