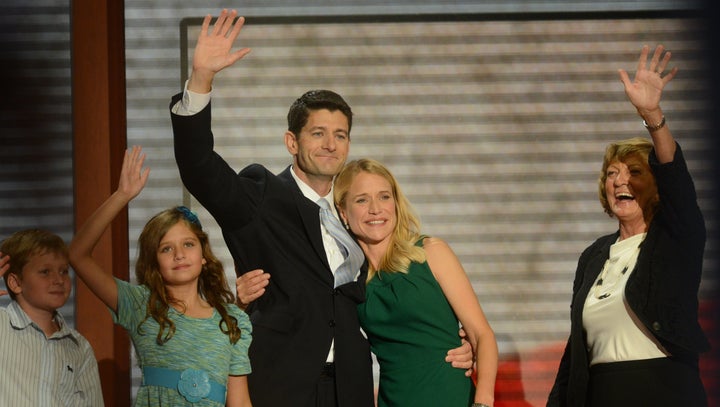 WASHINGTON -- The Democratic National Committee is making paid family leave one of its banner issues in the 2016 election cycle, using the ascendance of Rep. Paul Ryan (R-Wis.) as an opportunity to hammer Republicans on the subject.
The House elected Ryan its new speaker on Thursday, succeeding Ohio Republican John Boehner. Ryan wasn't eager for the job; his colleagues pleaded with him to take it after it became clear that no one else with an actual shot of getting enough votes wanted to lead the fractious GOP caucus.
Ryan remained skeptical, and extracted a number of concessions from lawmakers before agreeing to run. The most personal condition was that he didn't want to give up his "family time" -- he goes back to Wisconsin each weekend to be with his wife and three young children.
"When Paul Ryan said he won't compromise his family time in order to take a promotion, the first thing many Americans thought is, 'Gee, I wish I had that luxury,'" said Kaylie Hanson, director of women's media at the DNC.
The DNC is seizing on Ryan's demand as a way to point out that the United States is the only developed country with no guaranteed paid family leave policy. Republicans have blocked President Barack Obama's attempts to put a law on the books, and Ryan himself has voted against paid family leave legislation.
The committee started its on-the-ground blitz even before Ryan took his new job.
The DNC organized members of Congress from Colorado to go after Ryan and the Republican presidential candidates on paid family leave this week, ahead of Wednesday's GOP primary debate in Boulder. Rep. Diana DeGette (D-Colo.) wrote an op-ed in the Denver Post, lawmakers spoke to reporters, and state and local officials received briefings on how to message the issue.
On Thursday, the committee also held a press call on the issue with party leaders in the early-voting states of Iowa, New Hampshire, South Carolina and Nevada.
"Now that we have a Speaker Ryan, he should make it a priority to ensure all families can have the same opportunities he possesses, and he should make paid family leave the first bill he brings to the House floor. He should vote families first," Iowa Democratic Party Chair Andy McGuire said on the call.
The DNC has also taken its push to social media, launching an email petition and buying ads on Instagram that tie Ryan to the GOP presidential candidates.
DNC Chair Rep. Debbie Wasserman Schultz (D-Fla.) emphasized the issue in a speech at the party's Women's Leadership Forum last week, which attracted about 600 donors.
"Congressman Ryan, you deserve quality time with your family," she said. "I especially know how precious that is. But every mother and father in America deserves that time too, and we Democrats will be loud and clear in calling on you to make paid family leave a priority at the outset of your speakership."
Ryan's office didn't return a request for comment Friday, but spokesman Ian Martorana has previously pointed to the congressman's support for the Working Families Flexibility Act. The legislation would loosen federal overtime laws by allowing private sector employees to take "comp" time, instead of pay when they work beyond 40 hours in a week. Democrats and labor unions oppose the measure.
"Throughout his career, congressman Ryan has placed a premium on spending time with his family," Martorana told the Milwaukee Journal Sentinel this week. "Congressman Ryan is currently a co-sponsor of the Working Families Flexibility Act. This legislation would help people achieve a healthier work-life balance and maintain current employee workplace protections in law."
Phil Lewis contributed reporting.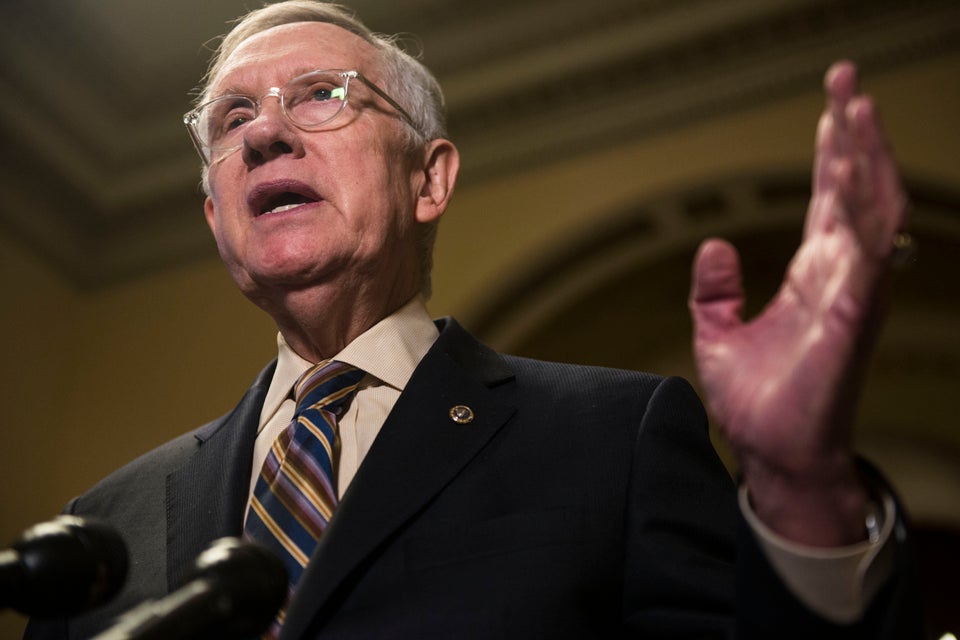 Politicians React To Paul Ryan Getting Elected Speaker
Popular in the Community