 The Democratic National Committee's top representative to faith communities lashed back Wednesday against accusations that the party is anti-religion because it dropped the word "God" from its platform before reinserting it late in the afternoon.
Responding to statements from conservatives who criticized the move to drop the word, including vice presidential candidate Rep. Paul Ryan, Democratic Director of Faith Outreach the Rev. Derrick Harkins called the controversy a "complete non-issue."
Harkins spoke with The Huffington Post before a vote that reinstated the word "God" in the platform on Wednesday. He did not reply to a phone call for a follow-up conversation after the word was added back.
"How dare anybody say we don't have faith as a central component of who we are as a party," said Harkins, who is also senior pastor of Nineteenth Street Baptist Church in Washington, D.C. "It's just an obfuscating argument to say that because language was changed that we have a change of faith."
Issues such as the endorsement of same-sex marriage and President Barack Obama's health care overhaul requiring non-houses of worship to provide insurance coverage for contraception have made the role of religion in public life a dividing point between Republicans and Democrats during the election season.
And tension over the word God, included in the Democrats' platform four years ago but missing until today, has highlighted the stark differences.
"Republicans seem to be saying they have faith in America, the object," said Susan Thistlethwaite, a professor of theology at Chicago Theological Seminary and a senior fellow at the Center for American Progress. "Democrats, on the other hand, seem to be saying they have faith in each other."
Four years ago, the Democratic platform said the nation needed a government that "gives everyone willing to work hard the chance to make the most of their God-given potential." A similar segment of the new platform -- before it was changed -- said that "each one of us should be able to go as far as our talent and drive take us." This year's platform also includes a section on faith, which says it "has always been a central part of the American story, and it has been a driving force of progress and justice throughout our history."
Republicans, meanwhile, included a section on "religious freedom" -- a reference to a fight largely led by Catholic bishops against the Obama policy on contraception coverage -- in their 2012 platform, and mentioned "God" 10 times. When the platform discusses working Americans, it mentions "a free people using their God-given talents."
"The difference (between Republicans and Democrats) is that there is not a litmus test that is deployed. There is not a sense of 'unless you are a part of a specific religious group or stripe of a religious group you won't fall into the framework,'" said Harkins. "I don't want to indict the Republican Party, but I feel that is part of the reception."
Thistlethwaite said Democrats are "still reacting to the 2004 election, when there was a perception of a God gap." A Democrat who was an Obama campaign volunteer in 2008, she said the Democrats "tried in '08 to make their faith language more authentic and more visible, and it's still important to."
Democrats made a big play for religious voters in 2008, including opening their convention in Denver that year with an interfaith service for 3,000 attendees -- a first for the party -- and holding faith councils with high-profile religious leaders. That year, Obama made gains among Catholic, Protestant and evangelical voters compared to Democrats in previous elections, especially among young voters.
But a June survey by the Pew Forum found that 35 percent of Americans view Democrats as friendly toward religion, compared with 54 percent who felt the same about Republicans. It's a slight decline since 2008,
when 38 percent of Americans said Democrats were friendly toward religion, and fewer Americans, 52 percent, chose Republicans as more pro-religion.
Randall Balmer, a Dartmouth College professor who studies American religious history, noted that even such small changes should be watched carefully by Democrats.
"Democrats are always concerned about how they will look to religious voters. A lot of people do determine their vote based on religious criteria, however they define it," he said.
While faith was highlighted at the 2008 Democratic convention in Denver, the presence has been more subdued this year. An unofficial interfaith service held on Sunday at the Pritchard Memorial Baptist Church in Charlotte drew a smaller crowd than the one in Denver, while attendance at the official kickoff interfaith service for the convention Monday was in the hundreds.
But Harkins, who was appointed to his position in October and also attended faith-related gatherings at the Denver convention, says there is more discussion of religion at this year's convention and a more diverse religious coalition.
"Denver was historic on so many levels, but I think here we have a little different dynamic. From where I stand, there is an incredible amount of energy and enthusiasm," said Harkins.
Each day of the convention has opened with a morning prayer session and faith-related panels, including discussions on "loving our neighbor," "caring for the poor and those in need" and "being our brother's and sister's keeper." Among the religious communities represented at the gatherings are Episcopalians, Catholics, Mormons, Muslims, Hindus, Jews and Baptists. In addition, a two-hour faith council convened each day through Wednesday for prayers, and panel discussions on topics like "reaching religious voters" and the Obama administration's "commitment to working with people of faith," according to a schedule.
"As a party we say these are things that resonate with people of faith," said Harkis. "We are coming together around a common language and common values."
Before You Go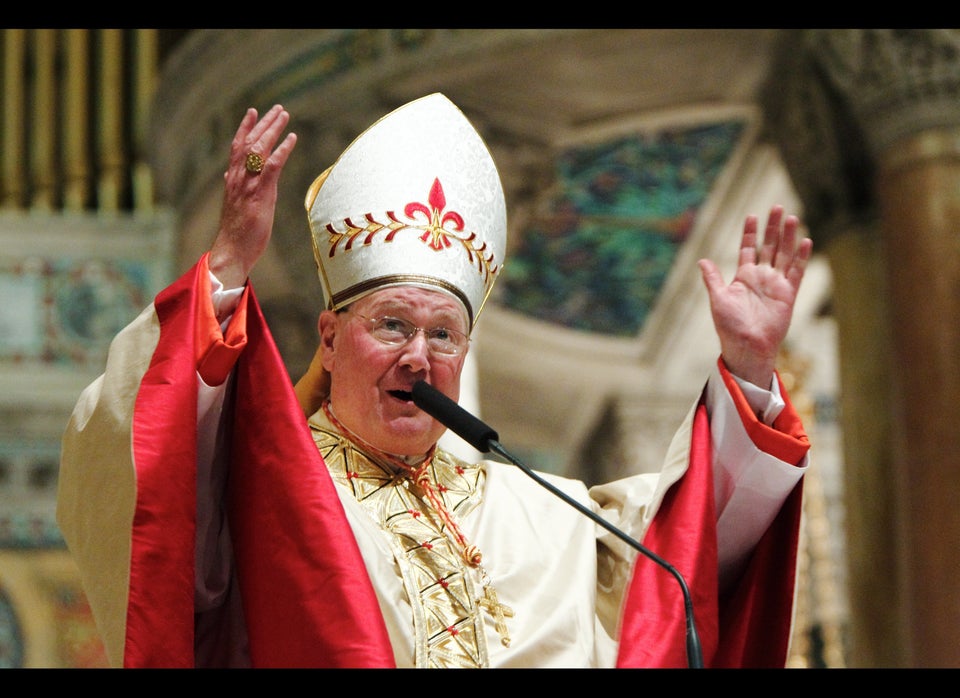 Religion At Democratic National Convention 2012
Popular in the Community