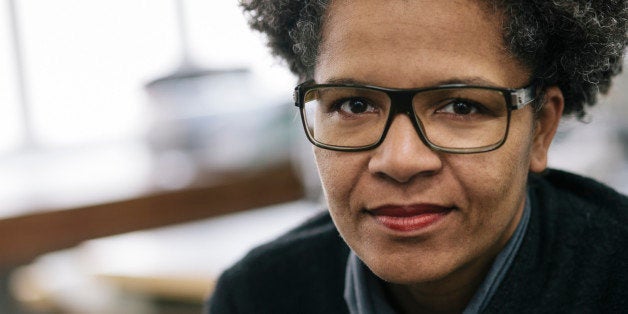 Understanding the risks and adversity facing women of color in our culture, particularly Black women and girls, in the era of social movements like Black Lives Matter, remains a constant and very painful struggle. In 2016 alone according to the Washington Post database tracking fatal police shootings in the US, nine Black women have already been tragically killed by the police. In 2015 there were ten. We're poised to exceed those numbers. Yet, collectively, we've paid very little to no attention to the nine women that we've already lost by police violence this year or the impact it has on their families and communities. The deaths of Eric Garner, Trayvon Martin, Tamir Rice, Freddy Gray, and Michael Brown have helped us galvanize support for social movements like Black Lives Matter and a call to end systemic police brutality. Unfortunately, we have not done the same work when it comes to the experiences of Black and Brown women and racialized police violence in our culture, and the distinct gendered ways that they and their children are victimized, targeted, and killed by police. Our silence should no longer be an option.

We've paid very little to no attention to the nine women that we've already lost by police violence this year.
As a social worker, I am calling specifically on us to do better as a profession when it comes to our commitments to promoting social justice and anti-racism in the world and culture seeped in persistent anti-Black racism, hetrosexism, patriarchal violence and misogyny, and anti-queer antagonism and violence. Social workers have a responsibility to intensively examine the ways that gender intersects and shapes police violence against Black and Brown women so that we can do the work to interrupt it and intervene wherever we find it and so that we do not unintentionally reenact, mimic, or perpetuate violence against vulnerable populations while we try to help them. Our past tells us that when we don't do this work, we reproduce violence in the world, just as we did during the height of the Eugenics movement when social workers helped the North Carolina Eugenics Board sterilize the poor and disabled, disproportionately targeting poor Black and Brown women (Murdock, 2013; NPR, 2011). With the help of social workers, North Carolina aggressively targeted and sterilized Black women: "...65 percent of all sterilizations were performed on Black women even though 25 percent of the state's female population is Black" (Krase, 2014). It took decades before North Carolina finally acknowledged the pain it caused those families, but as a profession, we have yet to fully acknowledge what part we played in that pain and harm and how to never let that happen again. California just recently banned the illegal sterilization practices of incarcerated women - overwhelmingly Black and Brown women reminding us that the past is prologue (Law, 2014). As former NASW President Jeane Anastas said in her 2012 NASW News article on social work and eugenics, "it is only by facing and reflecting on this history that we can avoid similar mistakes now and in the future".
We must reflect on our present moment as it relates to Black Lives Matter as another opportunity for us to decide who we truly are when it comes to the identity of our profession as one committed to social justice in our culture, particularly on issues where Black cis and trans women and girls are being killed and victimized while their suffering is marginalized, erased, and rendered invisible to us. Systemic racialized police brutality is a critical moment for us to reexamine our work, practices, and interventions as a profession so that our flawed messy past is not reproduced. Instead, we become strengthened by our vision for a more anti-racist equitable culture that is deeply rooted in a commitment to anti-oppression. Towards this end, I have come up with a list of five suggested actions that social workers, as social justice advocates, scholars, and practitioners, can immediately take up in support of an anti-racist social work practice that puts the Black Lives Matter movement at the center of our work with a particular lens on the gendered experiences of women and girls of color.
1. Become a member of the Collaborative to Advance Equity through Research on Women and Girls of Color through the White House Equity in Research Initiative.
The initiative invites colleges and universities to voluntarily join the collaborative in an effort to encourage students to use research to make policy recommendations that improves the lives of women and girls of color. The link to join can be found here.
2. Set as priority moving into 2017, at the national level, an explicit gender inclusive Black Lives Matter policy platform.
Lift up the work of the movement to embrace all Black lives by examining the patterns of police violence against Black and Brown women and gender-nonconforming people, that's rarely visible in our culture. Use the platform as a reminder that police reform must be framed to include the experiences of women and girls of color. See here for their policy platform. NASW could use its platform "Social Work Speaks" to set a policy position on this issue.
3. Specifically advocate for mental health services that, positions social workers, not the police, as the first responders when there is a mental health crisis.
Join divestment movements to pressure banks like Wells Fargo to sever ties with mass incarceration businesses like The Geo Group Inc. We can instead urge financial institutions to invest in mental health companies and non-profits with track records for caring for vulnerable groups.
4. Offer social work trainings, courses, and or workshops beyond "cultural competence..."
to foster social justice trauma-informed clinical techniques that address racial trauma with a critique and focus on the historical trauma that communities have experienced that make them fearful of police, and skeptical of the medical and mental health communities.
5. Social work continues to be a profession dominated by white women.
This is unacceptable for a profession that promotes itself as being social justice and socially conscious centered. In an increasingly multiracial United States, social work must do more to recruit, retain, and train professionals that reflect the communities it serves. It must do this at every level, from our undergraduate programs to our doctoral programs, leadership within NASW, and the agencies where social workers work every day. There are many ways to do this, but we could begin with a national level conference about recruiting and training social work professionals that are more reflective of the communities we serve. The conference would invite social workers from around the country to put together a policy and best practice document led by an interracial multi-ethnic coalition of social workers. This effort would include those who have already set this as an important goal for their programs and institutions with successful outcomes.

Social work continues to be a profession dominated by white women. This is unacceptable...

These are but a few suggestions, and I encourage all of us to continue adding to this list, because our silence is no longer acceptable when it comes to addressing police violence against Black and Brown cis and trans women and girls. Within a 48 hour-period alone, three Black women, one of them includes a Black transwoman, was murdered (Korryn Gaines, Joyce Quaweay, and Sky Mockabee) early August 2016.
On August 1, 2016, Korryn Gaines, a twenty-three year old mother of two small children, was shot and killed by Baltimore police after an hours-long standoff over an arrest warrant for traffic tickets that left her five year-old son shot and hospitalized (Lowery, 2016). On July 29, 2016, Joyce Quaweay, a twenty-two year old mother of two, was beaten to death by her boyfriend, a former Temple University police officer, and his best friend, also a police officer, because she refused to be "submissive" (Wells, 2016). On July 30, Sky Mockabee, a Black transwoman, was found dead in a Cleveland parking lot. Police and media misgendered her, making it difficult to investigate her case (Brighe, 2016). Mockabee is the seventeenth trans person to be killed in 2016, so it is not hard to believe that her gender identity might have something to do with her death. Yet, the call for justice for the loss of their lives is barely audible. In fact, at least in Korryn Gaines' case, many have swiftly stepped forward to argue against any such consideration on her behalf in an interesting departure from past demands for justice in similar cases involving Black men. Here, people have opted to instead accept the initial accounts of police and media that she was armed and pointed her gun at the police leaving them no choice but to kill her and shoot her 5-year-old son. This case is still developing; details will emerge about the circumstances and context that led to the shooting, but we know that Korryn is dead and her five year-old son injured. We also know that she was vulnerable despite media portrayals of her as a gun-blazing angry Black woman. There are reports that she suffered from lead poisoning, which is typically the result of gross systemic inequality and poverty disproportionately impacting Black and Brown families in the United States. She was a victim of domestic violence by a boyfriend twice her age who left the apartment, abandoning her after police arrived. She did not own her home, which made it easier for police to gain access to her apartment by asking the landlord for the keys, further compromising her sense of safety and protection. When the door chain presented a barrier to police entry even with the keys, they kicked it down. One of these things alone would make Korryn vulnerable, but the combination of them presents a situation that is unacceptably tragic and emotionally devastating.
Again, we are already set to exceed 2015 in the number of Black women killed by police with at least four more months left in the year; this is a brutal reality of our culture. Social work, as profession, cannot be absent any longer from meaningfully contributing to a gender inclusive analysis of racialized police brutality in our culture that disproportionately impacts cis and trans Black and Brown women. Given our social justice advocacy values and mental health training, social work has a powerful voice that can speak directly to the vulnerabilities of Black women in a culture that continues to need convincing that Black lives matter. As a "values-based" profession, social work is called to advocate for greater police accountability and policy reform in these cases, but it will require a willingness to say that Black women's lives matter without qualification or equivocation.
I feel haunted by the ghosts of Black women and girls who have been stolen from us by violence, particularly state sanctioned violence. Up to this point, I have been especially affected by one story in particular. Aiyana Stanley-Jones, a 7-year-old Black girl from Detroit, haunted me from the moment I first learned of her. She was killed in her sleep during a 2010 raid on her home by a Detroit SWAT team. They were there looking for her uncle. While her case received local attention from activists, and John Conyers, a Detroit US Representative, helped to get some national coverage by asking the Department of Justice, and then Attorney General, Eric Holder, to intervene, the police officers who killed her were officially cleared of all charges in 2015. Today, little Aiyana is barely remembered in the conversation to end police brutality, except by those of us (primarily feminist activists and scholars) actively engaged in remembering stories like hers. While all of these deaths are incredibly tragic and deeply disturbing, Aiyana's story continues to resonate with me, and now it includes Korryn and her son, Kodi. It is extremely troubling that police shot and killed Korryn Gaines in front of her 5-year-old; Kodi was injured that day too by police who shot him in the arm. While his physical wounds will heal, the psychological and emotional trauma of watching his mother killed by police is not something he will soon forget or ever get over.
No one should die over traffic tickets, especially a young mother holding her child. We must remember all of these stories and connect them to an emphasis on policy level reforms informed by an intersectional analysis of institutional racism and misogyny, police brutality, and white supremacy, which has arranged society to accept the marginalization and erasure of Black women's lives.
Civil rights scholar and attorney, Kimberlé Crenshaw, reminds us that we must sharpen our lens when it comes to racialized police violence that is intersectional to include the lives of Black women and girls. Toward this end, the hashtag Say Her Name, a sub-movement of the Black Lives Matter movement, was coined by Crenshaw's advocacy think tank, the African American Policy Forum, in an effort to demarginalize the experiences of Black women felled by police violence.
This is a state of emergency. While social work has done much to acknowledge and address structural racism in our culture from joining national calls to end police brutality to specifically working at the local level like the NASW-NYC chapter that joined a coalition of institutions and individuals working to close the Riker's Island prison, we can always do better. I became a social worker because I believe in our social justice values. I believe in the transformative work that we do. I know that if we take this up too, we can help our country heal, end state sanctioned violence against Black and Brown bodies, and transform itself into a society where Black women's lives matter. I believe there is no Black Lives Matter without the humanity of Black women's lives at the center of all of our work. Towards this end, I would like to invite you to share your ideas with me about how to move forward. I would love it if you could share your thoughts on any of the ideas offered in this article, whether it is to convene a national social work conference and or social work journal completely dedicated to considering the nuances of Black women at the dangerous intersections between race, gender, and state sanctioned violence. Please feel free to share new ideas not mentioned here as well. You can share your thoughts with me via email at sayhernamemovement@gmail.com.
Anastas, J. (2012, February). Eugenics: We can learn from history. NASW News, 57.2. Retrieved from socialworkers.org
Brighe, M. (2016, August 2). Skye Mockabee is the 17th trans person murdered in the US this year. Retrieved from advocate.com
Dula, A. (1994). African American suspicion of the healthcare system is justified: what do we do about it?. Cambridge Quarterly of Healthcare Ethics,3(03), 347-357.
Krase, K. (2014, October 1). History of forced sterilization and current US abuses. Retrieved from ourbodiesourselves.org
Law, V. (2014, October 29). It's 2014 why do we still need laws banning coerced sterilizations?
Lowery, W. (2016, August 2). Korryn Gaines cradling child and shotgun, is fatally shot by
police. Retrieved from here.
Murdock, S. (2013, July 26). North Carolina eugenics: Sterilization program victims' offered
funds. Retrieved from here.
NPR, (2011, December 28). Brutal chapter in North Carolina's eugenics past. Retrieved from here.
Wells, V. (2016, August 3). Police: Ex-Temple cops killed roommate because 'she would not submit.' Retrieved from here.
Calling all HuffPost superfans!
Sign up for membership to become a founding member and help shape HuffPost's next chapter