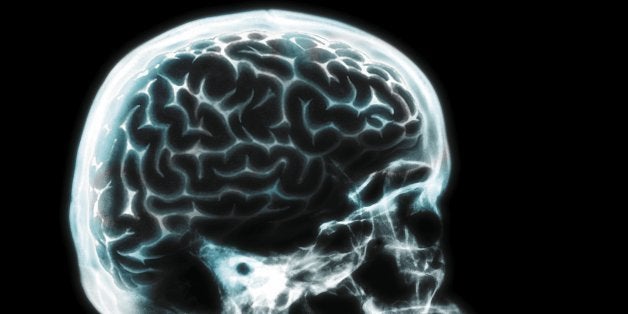 I'll admit I get choked up by the new girl power advertising, including Verizon's "Inspire Her Mind" and Always' "Throw Like a Girl" videos. Each depicts young girls' unabashed exuberance for science (Verizon) and sport (Always) and then fast-forwards to show how such passions are squelched as they turn into adolescents. Both ads resonate with other movements aimed at breaking down gender stereotypes in children's lives, such as the British "Let Toys Be Toys" campaign and the Kickstarter-funded GoldieBlox toy, designed to encourage girls' building play.
But not everyone is so moved by this movement. Conservative commentator Christina Hoff Sommers tweeted that the Verizon ad is "manipulative gender propaganda" and has railed against claims that sexism and stereotyping are responsible for the dearth of women in fields like engineering and computer science.
According to Sommers and similar critics, it is not the conflict with feminine identity but basic biology that drives adolescent girls away from tech fields and challenging math classes. Sure, they concede, a small handful of girls may have the geeky math minds to excel in such fields, but most girls are simply hardwired differently from boys -- innately more interested in people and, therefore, nurturing occupations like teaching and health care rather than rocket building or nanotech design.
But there are problems with this "hardwired" view, and especially with the two lines of research its adherents rely on to stake their claim of fixed, innate gender differences. The first area of research involves studies of toy preference in young children and purports to prove that girls are, from birth, just a lot more interested in people than boys -- and hence their divergence into engineering or biology majors 20 years later.
Now, it is absolutely true that by the time they are preschoolers, girls and boys make starkly different choices when plunked down in a laboratory playroom filled with dolls and trucks. (Their playtime is less divergent at home, where kids presumably feel freer from scrutiny.) However, this is not the case for children under one year of age, when boys, like girls, actually prefer dolls over cars. In fact, most evidence now indicates that the strong difference in toy preference among 3- to 5-year-old boys and girls is shaped by peer modeling, adults' reinforcement, and children's growing understanding of their own gender identity -- a potent piece of knowledge that kicks in around 2-and-a-half years of age and defines so many of their choices for years to come. For example, a recent Harvard study found that 3-year-olds strongly prefer to play with toys endorsed by same-gender peers and avoid those endorsed by other-gender peers, even when the toys themselves are purely fictitious, genderless playthings called a "babber" and a "kazoop." We also know that girls face less stigma than boys when it comes to cross-gender play and therefore show weaker aversion to boys' toys than vice versa, again demonstrating the importance of socialization. In fact, many girls actually do a reversal during the elementary-school years, when up to half consider themselves "tomboys."
But this all changes during adolescence, when the real meaning of girl power -- that is, a hot look -- motivates so many girls to reemphasize their femininity. What a pity, then, that adolescence is also the age when girls and boys are beginning to build their identities around particular career interests. In other words, it is the gender segregation and desire to avoid appearing masculine that drives many girls -- who actually perform as well as boys in math classes throughout middle and high school -- away from male-dominated careers like aviation and computer science.
Or is it? This brings us to the other line of research used by the hardwiring camp to explain the gender STEM gap: sex differences in the brain. Take, for example, the Independent Women's Forum, which argues that we should cease our futile efforts to steer girls toward tech careers, given the "innate" differences between men and women's brains. But here again, the data they cite are obscure, cherry-picked findings culled from Mars/Venus pop psychology but roundly critiqued by practicing scientists.
Yes, neuroscientists have identified many group-level differences between men's and women's brains. But they are "minute," according to a large recent study, and detectable only in very large samples, where gender accounts for a mere 1 to 2 percent of the variance in measures such as left- vs. right-hemisphere dominance or the size of specific brain structures. And even when we do find differences between adult men and women's brains, it is never clear that these are a product of nature or nurture. That is, given all we know about the effects of experience on the brain (as a wonderful Khan academy video reminds us) and the very different ways boys and girls spend their time, you would pretty much expect men's and women's brains to differ by adulthood. In fact, in the few cases where brain sex differences have been linked to ability differences between men and women, researchers have been unable to demonstrate the same differences between boys' and girls' brains -- suggesting that the differences emerge through experience and practice rather than from inborn genetic causes. Or, as neuropsychologist Daniel Voyer put it in a recent summary of research on male-female brain differences, "sex differences are not in the shape of the brain but how we use it!"
All of this may seem like academic quibbling, but the reality is that neuroscience has great power, especially over the teachers who are helping shape students' skills and ambitions during those critical adolescent years. Consider a new single-gender initiative in the Broward County, Florida, middle schools. The district hired a former assistant principal and self-styled brain-gender expert, Dakota Hoyt, to help develop their separate and very distinct classrooms for boys and girls. According to Hoyt, brain sex differences explain why "boys are very interested in taking things apart and putting them back together and all kinds of things that deal with spatial-mechanical, so that's why we have so many architects and engineers." What's worse, another Florida district has posted videos of students themselves expounding on boys' and girls' different brains and sensory abilities and the stereotyped implications for their very own classroom learning.
So I say "Bravo!" to Verizon, Always, and GoldieBlox for rejecting the idea that girls are hardwired any differently from boys when it comes to academic interests and career pursuits. There's still a long way to go to break down implicit gender bias in STEM fields, but this kind of positive messaging is surely a step in the right direction.
CORRECTION: An earlier version of this post erroneously stated that the videos of students "expounding on boys' and girls' different brains and sensory abilities" were from Broward County, Florida. In fact, they are from a different county in Florida. The post has been updated accordingly.
Related
Popular in the Community