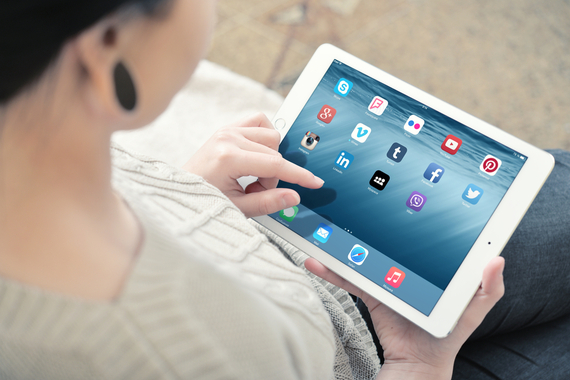 When Nick Fitzsimmons tries to buy an iPad at Walmart, he gets the runaround. Why does it need to conduct a "background check" on him?
Question: I had a very disappointing experience with Walmart today. My wife is about to leave to visit her family in China. She asked me to buy her an iPad Mini to take with her primarily so we could chat and stay in touch.
She did research on the Internet and found a 16GB iPad Mini 2 for $199 on Walmart's website. I looked at it, and decided that it was a very good deal, so I attempted to purchase one last night.
Since time was of the essence when I ordered it, I specified that I would pick it up at a local Walmart store. The order page let me search for stores in my area, and also showed which stores had the item available for pickup the same day.
My neighborhood store showed that the soonest I could get one there was several days later, but I found a store about 30 minutes away that showed that I could make a pickup that day, so I selected that store for my pickup site.
I completed the order, paying with my bank debit card, and shortly afterward got a text message on my phone saying that they would send me another text message and an email when I could pick up my order. My wife and I then went out for dinner, assuming that by the time we had eaten the iPad would be ready for pickup.
While we were eating, I got a message from Walmart saying that my order had been delayed, and that I had been sent an email with more information.
When I opened the email it said that my order was on "hold" until they could verify my financial information. They said that they would get back to me in the next 48 hours telling me when I could pick up my order, if everything checked out.
I immediately opened my online banking app and saw that it had already been charged $214 by Walmart. We finished dinner and went home, and I sent an email to Walmart asking for a better explanation. By now it was too late to make the pickup. In my email I also asked for the procedure for canceling the order, if necessary.
When I looked at my email the next morning, there was an email from Walmart, but all it said was that they had canceled my order, and that my bank account would be credited in approximately 10 business days.
I immediately wrote an email directly to their customer support address asking why my order had first been put on hold, then canceled. About 30 minutes later I got a response saying that they couldn't understand why it had been put on hold, but suggested that I should try to place the order again, and that it should go through. I placed a second order, and this time my preferred store showed the iPad as being available for pickup today, so I specified that location.
About 20 minutes later, I got another email saying that my order was delayed for 48 hours so that they could confirm my financial information. I checked my banking app and saw that I had been charged another $214. At this point, I called their customer support phone number.
I spent 5 minutes on hold before speaking to a rep. After describing the situation, she put me on hold for about five minutes, then came back and said that Apple required that they perform a "background check" on anyone buying an iPad because it was "sensitive technology."
I pointed out that I could walk into the Apple store at my local mall and walk out with an iPad with no background check whatsoever. She then told me she would need to talk to her supervisor. I spent another 10 minutes on hold, and then she returned to tell me that they need to make sure it was really, really me placing the order. I said that my bank account had already been charged twice, and that I didn't buy that explanation either.
She said she would ask her supervisor if there was anything they could do for me, and then I was disconnected. I called back and found that there was no way I could speak with the original rep, and that I had to start over again with a new one.
This one didn't even attempt to explain why the hold was put on my new order, but told me that it wouldn't make any difference because the store that showed as having it available for immediate pickup didn't even show any in stock and wasn't expecting any until later that month.
When I told her the website showed that they had them, her response was to say that they had probably sold out since I had placed the order. I responded that I had placed the order over an hour ago and the store had only opened 10 minutes earlier, so I didn't understand how many people could buy an iPad in those 10 minutes. At that point, she apologized for the inconvenience, said she was sorry she couldn't help me, thanked me for shopping Walmart, and ended the call.
I sent another email off to customer support describing my total experience, and told them that I would not be patronizing them in the future. I then went out and purchased the iPad at the Apple store for $100 more than what Walmart was advertising. I can't say what Walmart is actually selling it for, of course, because I wasn't able to buy one.
Do you have any idea what's going on? --  Nick Fitzsimmons, Highlands Ranch, Colo.
Answer: Walmart should have had an iPad 2 ready for you at the store, as promised. And if it didn't, it should have given you an immediate refund, not made you wait an additional 10 days.
I have to say, this is one of the most bizarre cases to cross my desk in a while. I've never heard of background checks for buying iPads, either through Walmart or any other sales channel. I also find it strange that Walmart -- a company that is known to have some of the best technology to manage its inventory -- would experience these kinds of glitches.
I made numerous attempts to contact Walmart on your behalf, both by phone and email. Mostly, I was concerned that with the holiday shopping season coming, other people might experience the same problems you did. Is there a way to avoid them (besides, of course, avoiding Walmart)?
In response to an email, I received a call from a Walmart representative, apologizing for your experience and noting that this is "not the kind of experience we want people to have." She said there was no background check for purchasing iPads, and that the representative you spoke with had given you incorrect information.
A Walmart representative also contacted you directly and said it had reviewed the call center recordings with the two original service representatives, and that "there would be some retraining involved there."
A manager contacted you and said Walmart uses a proprietary algorithm to determine what orders are flagged for financial hold. But she wouldn't tell you why, exactly, your purchases were held up by the system. She also sent you a $50 Walmart gift card as compensation. You indicated you're happy with that resolution.
Calling all HuffPost superfans!
Sign up for membership to become a founding member and help shape HuffPost's next chapter