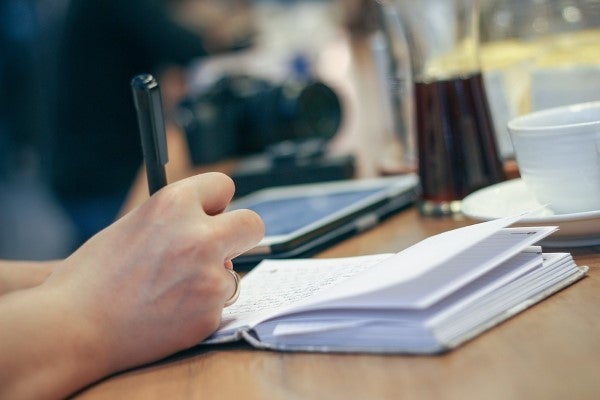 A fellow publicist recently asked me, "Do you ever use a news clipping service? I recently did an article marketing campaign for a corporate client, and I'd love to track all of the pickups the article has received. But they don't always pop up in Google alerts."
It was an interesting question. That publicist handles corporate clients, but there is some overlap between what we do. She knows that, as a book publicist, I frequently conduct book promotion campaigns that include print media outreach as well as strategic article marketing.
She was really asking me whether or not I believed using a news clipping service was a good investment for most authors and publishers who are involved in the world of independent book publishing. That would be her starting point for making a decision about whether or not to hire a news clipping service for one of her corporate clients.
Since my specialty is book promotion, my view of news clipping services necessarily is informed by the realities of the book publishing industry. My colleague's mileage may vary. But here is the perspective of this book publicist.
Whether or Not to Use a News Clipping Service
For authors and publishers who are engaged in book promotion campaigns, the question of whether or not it's advantageous to pay for the services of a news clipping services depends on two things. First, does your budget allow you to hire a news clipping service? Second, do you have more available time than money?
If you have an unlimited budget for book promotion, then read no further. You can hire a news clipping service, and you can justify the expenditure. A news clipping service can give you a decent sense of the print publicity you've received. It can help you determine the effectiveness of your print media outreach campaign.
Drawbacks of Engaging a News Clipping Service
However, if you're like most authors and publishers, money matters. Therefore, in my opinion, you ought to know about a few unpleasant aspects of using a news clipping service to track the results of an article marketing campaign, or other components of your print media outreach, before you invest.
The main negative issues I've found with hiring a news clipping service are:
Price of the News Clipping Service. There's a price associated with having a company monitor and clip mentions of your keywords. Not everyone can afford the cost.
Redundancy in the News Clipping Service's Reporting. During a article marketing campaign, and for the duration of your other print media outreach efforts, each of your articles may be published multiple times. That's a good thing. But if you use a news clipping service, you'll pay for each one of those mentions or pickups. If an article has been nationally syndicated, that's a stroke of great fortune for you from a book promotion perspective -- but do you really want to pay to see hundreds of pickups of your article?
Gaps in the News Clipping Service's Results. Although news clipping bureaus provide a good and valuable service, they don't catch the publication of every article that contains the keywords you're paying them to find. They're terrific, but they're not perfect.
Google Can Produce Worthwhile Metrics for Your Book Promotion Campaign
And that brings me to the most important issue. Why do authors and publishers need to use a news clipping service when they can use Google's offerings for free (exclusive of the cost of their time and energy)?
Let's say you're conducting an ongoing article marketing campaign. Once you've set up a Google alert for your articles' keywords, and you've devoted time to proactively checking Google on a regular basis, you'll find enough information to gauge the overall effectiveness of your article marketing campaign. You'll also glean enough information to make adjustments to improve the results of your article marketing campaign in the future.
By searching for your keywords in Google, you'll be able to see the pickup trends of each of your bylined articles. You won't find every pickup. Depending on the strategies and goals of your article marketing campaign, you may not even see the majority of the pickups.
That's okay, because when you conduct an article marketing campaign, you're usually committing to marketing more than one article over a longer duration. An article marketing campaign consists of something besides one eblast. It's an ongoing effort.
So even if you can't track all the pickups of each bylined article you pitch, you still have the opportunity to compare the results that Google can track for each column that's part of your article marketing campaign. You can see how many pickups of your first article that Google uncovers relative to the number of pickups of your second article. You can compare those results with the number of pickups your third article receives, and so on. With that information, you can adjust your articles in terms of keyword density, subject matter, format, word count, resource boxes, and the like to improve the effectiveness of your article marketing campaign as it progresses.
Please understand that I have a great deal of respect for news clipping services and what they do. They're a luxury that can be greatly valuable, and they've been an integral part of the book publishing world for decades.
For authors and publishers with deep pockets -- specifically, for those authors who have more money than available time -- it might very well be a reasonable investment to engage a news clipping service during the course of a book promotion campaign that includes print media outreach.
Most Indie Authors and Small Book Publishers Should Stick With Google
But for most of the indie authors and small publishers I work with, money is at a greater premium than time. That's why I often discourage authors and publishers from using a news clipping service unless the money they'd spend is, in fact, disposable income. There are just so many other uses for the money that authors and publishers earmark for book promotion campaigns.
Google can do much of what you need to do, and it's free. For members of the book publishing community, there's only so much time and energy to go around. The more articles you place, the greater the effectiveness of your campaign.
So why not use your resources to create content for your article marketing efforts rather than pondering whether or not you should hire a news clipping service? You'll see better results, and you'll keep more of your money in your pocket.
Stacey J. Miller is an independent book publicist and founder of the Boston-area book promotion firm, S. J. Miller Communications. For more information about her article marketing service and other book publicity offerings, contact her at www.bookpr.com.
Calling all HuffPost superfans!
Sign up for membership to become a founding member and help shape HuffPost's next chapter
This post was published on the now-closed HuffPost Contributor platform. Contributors control their own work and posted freely to our site. If you need to flag this entry as abusive,
send us an email
.