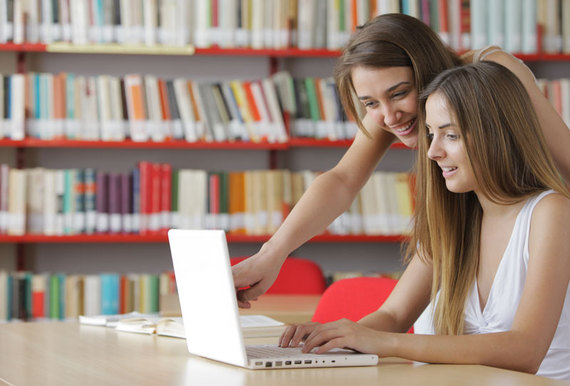 There are many different opportunities for online learning. The categories are endless and they are becoming more and more popular in this technological age. There are sites available that can further your education in nearly any field of interest. Knowing how to utilize online tutorials can give you the cutting edge in a particular skill or job.
1.Business Tutorials - If you want to further your education in business but don't want to go back to school, online tutorials may be the answer for you. Some of the most up-to-date information on business techniques and skills can be found online. There are professional websites that offer tutorials on Excel, media training, executive decision making, going paperless, career development, etc. You can pick and choose courses that are relevant to what you want to learn and take the classes at your own pace.
2.Academic/Creative Tutorials - There are also sites that specialize in academic tutorials and lesson plans. They offer courses in everything from English literature to cyber security. Professional tutorial sites also have lessons that include creative topics, such as art and coloring for adults, art therapy, creative writing, and the beginner's guide to poetry and so on. These tutorials can be utilized as a hoppy and can also supplement a current career path.

3.Musical - It has become increasing popular for amateur musicians to teach themselves how to play an instrument. There are sites like gitarre lernen that have video demonstrations and musical chords for instruction. Many people also use YouTube to listen to popular songs and learn how to play by imitation. The price is perhaps one of the biggest advantages of learning an instrument this way. Many sites provide free tutorials and materials that can kick-start a musical hobby or career.
4.Company Product Tutorials - Companies can also utilize tutorials in order to make their products more accessible to their customers. Apple, for example, has tutorials called Mac Basics that helps new customers learn the ins and outs of using a Mac laptop. Tutorials like this can make high-tech devices user-friendly, which will only increase their popularity. It also makes customers more likely to get maximum usage out of their product when they are able to fully understand it without having to leave the comfort of their home to learn about it.
There are several benefits and disadvantages to learning from online tutorials. They can be extremely useful, but they may not be suited for all personalities or lifestyles.

Benefits - You have control of what you learn when you learn and how fast you learn. The location is irrelevant. You can complete your studies from the comfort of your own home or while traveling for work. Learning at your own pace is also a luxury for many people who have stressful jobs or many familial responsibilities. Some people also learn better at a slower pace and can benefit from the individualized style of learning. It also encourages self-discipline and personal responsibility.
Disadvantages - You lose the benefits of learning in a classroom setting among other peers. Many times, a great deal of knowledge is gained from classroom discussions. Classroom learning also prompts questions and different perspectives. This can be especially important when studying something creative, like poetry. Online tutorials also lack motivation through competition. People are often motivated to do well in a class because they are competing with their peers. More than that, the intelligence and determination of one person in a class can also inspire another classmate. It also places what you're learning in a real-world situation where you have to discuss and defend what you're learning with other people.
Tutorial Instructors - You can also make use of online tutorial opportunities by becoming an instructor. Working as an instructor for online tutorials can be a way to earn a little extra, or it could be a full-time career. Whatever your skill set, online tutorials provide an accessible platform. From the comfort of your own home, you can use your skill to earn money and help others to learn.
Online tutorials allow people to connect globally and share knowledge with the world through a simple internet connection. In today's world, there is no excuse not to learn a new skill if you have the desire. There are so many resources out there that can give you a fresh start in a new talent or supplement a current expertise.
Related
Popular in the Community