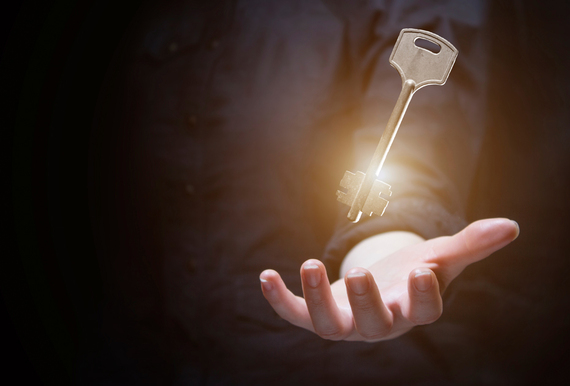 By Luke Zarzecki, Whitney Young
and Morgan DiVittorio, Riverside Brookfield
With the college admissions process in full swing, teens are stressing about where to apply and whether they'll be accepted into the school of their dreams. With a limited amount of spots, colleges have to make tough decisions about which students to accept.
But do some applicants have better chances than others? A common admissions rumor is that some colleges give the upper hand to legacies, or applicants who are related to alumni or current students.
At Tulane University in New Orleans, the rumor is true.
"Tulane definitely puts some emphasis on legacies," said Sue-Claire Lichtveld, an admission intern in Tulane's office of undergraduate admission. "We obviously love how Tulane runs in a family. Being a legacy is a positive for an applicant and can help them be accepted."
On Tulane's application, there is even an extra section called "Tulane Roots," where legacies fill out information regarding the alumni in their family.
But at the University of Chicago, legacy status doesn't give an applicant a better chance for acceptance. According to deputy dean of admissions Veronica Hauad, being a legacy does make the applicant stand out to admissions counselors, but it won't get them into the college.
"Being a legacy student doesn't usually help or hurt a student's chances of getting into college, like any other 'hook' in the process," Hauad explained. "A hook is a little something in an applicant's file that makes them noticeable -- for example, legacy status is a hook, but so is being a first-generation student with parents who never graduated from college. We are excited about both of those kinds of students."
These days, more and more schools are developing views similar to UChicago's policy. Saint Louis University, for example, values legacies but doesn't give applicants with legacy special treatment.
"Legacy students are very important to Saint Louis University and make up a strong percentage of our student population," said Stephanie Szczepanski, the assistant director of Chicago regional recruitment for SLU. "While we are aware when a legacy student submits an application, the admission process remains consistent with other applicants. There are no additional steps for a legacy student."
Admissions counselors at universities aren't the only ones with legacy status on their minds. Whitney Young junior Clare Brennan will apply to schools next fall and said she will have to consider her parents' alma mater, Marquette University.
"As open as my parents are about letting me go to school where ever I want, it's hard not to feel pressure," Brennan said. "Many of my aunts and uncles went there as well. ... I just feel like I would make so many people happy if I went there."
University of Chicago Laboratory School junior Taylor Thompson also has parents who both graduated from the same school: University of Chicago. Despite this, Thompson said she won't let her legacy status define her.
"When I make my decisions on where to apply to college, I won't be basing it upon where my parents went, and or whatever weight that that might carry in a college admissions process," Thompson said. "The confidence I have during the college admissions process will stem from my merit and accomplishments, rather than those of my parents."
While Thompson doesn't feel direct pressure from her parents during the admissions process, others can't say the same. Riverside Brookfield senior Daniel Waas said it was important to his parents that he at least applies to their alma mater.
"I know that ultimately my parents will support me wherever I end up going, but sometimes I do feel slight anxiety about it," Waas said. "Ever since I can remember, they've been so proud of their school. I want to be able to continue that, but it might not be the best fit for me."
The college process is tough for anyone going through it, and some may feel added pressure as legacies. But ultimately, students need to make sure that they're the ones who want to go to whatever college they end up choosing. Sometimes, a good fit isn't passed down genetically.
This article was written by teen reporters from The Mash, a weekly publication distributed to Chicagoland high schools.
Calling all HuffPost superfans!
Sign up for membership to become a founding member and help shape HuffPost's next chapter