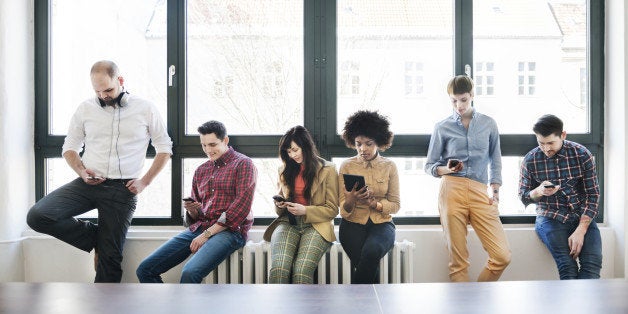 I probably don't need to tell you this but there are some dumb apps out there. An app that displays the word TAXI to help you hail one? One that shows you a zipper image and allows you to pretend you are -- get this-- unzipping it and then zipping it again? And don't even get me started on Yo, the app that allows people to message each other that two-letter word.
All of this is to say that I applaud any app out there that's trying to fill a societal need, not to mention do some good. So, in theory, I applaud the mental health apps out there.
But do they actually accomplish what they hope to -- or are they just capitalizing on a trend and helping founders and investors feel like they're do-gooders?
Too bad there's not an app to answer that question.

Koko Skips the Pros
The latest mental health app to garner some ink is Koko, which was created by an MIT grad as part of his dissertation and allows users to post whatever their issue is and then lend a different perspective to the issues other users have. Call it PostSecret with support.
As someone who often needs her perspective restored, I figured I made a solid test case and so I downloaded Koko and gave it a gander. Setting up an account under my cat's name, I perused the problems. The first one I came across was interesting enough -- a student who hadn't studied as much as she thought she should have for her final (this is ludicrous but it felt like a girl wrote it, though I have no evidence) and was worried about failing.
Chick (or dude) got all sorts of positive reinforcement from others. One person pointed out that failing a class was normal (something that's certainly up for debate but hey, the point is that this potential drop out was trying to help), another said that if she failed and had to retake the class that could be really educational and someone else chimed in that she was surely being too hard on herself and would probably do better on the test than she thought.
In short, nothing earth shatteringly profound but sweet and supportive nonetheless.
Lilly the cat decided to do some posting. Because I don't feel like I have any real issues these days -- just writing that is jinxing myself like crazy so I'll probably need to sign into Koko for feedback on some real shit soon enough -- I wrote about the existential angst of not having a solid answer for why we're all here (i.e., ruminating about the point of life).
People chimed in. And I have to tell you, some of their feedback was helpful -- stuff about smiling at children and doing other small things to help connect with humanity, suggestions about how not to over think or attach meaning to things and, of course, some Nietzsche talk.
But would these suggestions do any good if I were in an actual crisis? Pretty hard to say; a 2013 study showed that only five of the apps out there for depression, anxiety and addiction had been tested for clinical effectiveness.

There's More Coming Down the Pike
Koko isn't the first mental health app out there and certainly won't be the last. If you need any proof that more of these are on the way, consider the fact that Joyable -- an app that will provide users with a series of CBT exercises -- has raised a cool $8 mill.
But one of the other justifications for its creation -- that people with social anxiety are too anxious to go to therapy--sounded like jargon-y BS someone came up with in a brainstorming marketing meeting. Still, my larger issue with it is that Joyable, like Koko, relies on "peer counselors" instead of professionals as coaches.