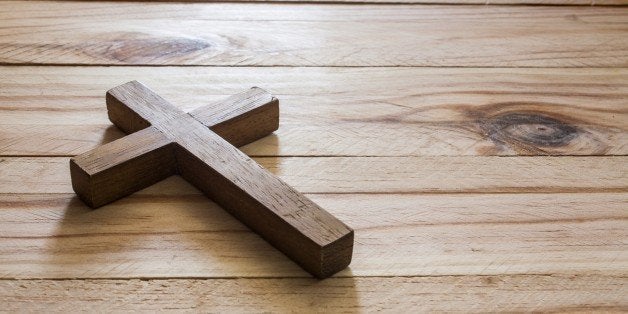 But if they don't wear the cross, how do Mormons express worship or reverence for Jesus Christ? And with Easter just around the corner, how do Mormons celebrate the Easter season?
The answer is the same: emphatically.
Although Mormons do not typically participate in the traditions of Lent, Ash Wednesday, or Good Friday, they do study and learn from them. Furthermore, Mormons dedicate their Easter Sacrament Meeting to celebrating the Resurrection of Jesus Christ. Around the Easter season (sometimes on Easter Sunday itself) Mormons will gather in Salt Lake City (and around the world) to listen to their leaders testify of Jesus Christ through inspirational talks centered on Christ's teachings.
As part of the celebration of Easter, the LDS Church recently launched Follow Him, a campaign aimed at helping people around the world understand the mission and message of Jesus Christ. At a glance, it's easy to see that this campaign has been a tremendous undertaking: several new videos (each translated into over 30 languages), numerous animated images, and the crowning jewel: a breathtaking video of the largest virtual choir ever assembled--singing alongside the Mormon Tabernacle Choir.
This is all on top of a long series of videos depicting the life and teachings of Jesus Christ. Mormons may not use a cross to celebrate Christ, but they certainly do celebrate His life!
Gordon B. Hinckley, the fifteenth President of the LDS Church, once told of a conversation he had with a Protestant Minister. The Minister asked about the cross and what symbolized the Mormon faith in Christ. President Hinckley responded that "the lives of our people must become the most meaningful expression of our faith and, in fact, therefore, the symbol of our worship."
This initiative, led by the many, many members of the Mormon community, represents a significant and meaningful expression of their faith in Christ.
Related
Popular in the Community