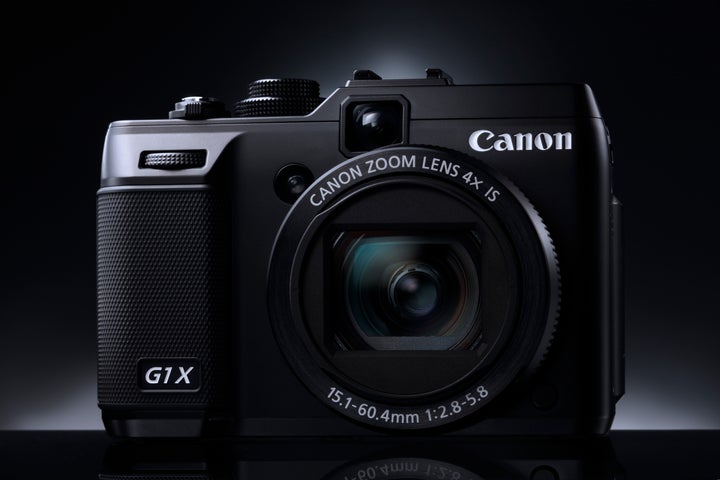 An untitled 1970 color photograph of a tricycle was the top lot at a March 12th 36-photograph sale at Christie's of "Photographic Masterworks by William Eggleston," earning $578,000 (includes buyer's premium), well above the $200-300,000 estimate and producing a new auction record for a single print by the artist. (A previous auction high for Eggleston, of $1,022,500, estimate $350-550,000, at Christie's in 2008 had been for a portfolio of 75 prints created between 1965 and 1974.) Everything sold, and sold well, at this auction of newly published work, which was intended to benefit the Eggleston Artistic Trust, raising $5,903,250, more than twice the $2.7 million presale estimate.

"There is clearly a great interest in the work of William Eggleston and a strong desire on the part of collectors to acquire his work," said Josh Holdeman, Christie's international director of 20th century art. Howard Read, co-owner of New York's Cheim & Read gallery, which has represented the artist since 1984, noted that "this sale raises the bar for Eggleston overall."
All 36 lots in the sale were digitally remastered from Eggleston's old negatives and are technically called "pigment prints," produced by inkjet printers, using computer files created when the original images were scanned. The new large-scale (60" x 44") photographs had been created within the past nine months, according to Read. This was the first sale of these new pigment prints. "First time seen and sold," Read said, adding that his gallery plans to exhibit other to-be-created large-scale pigment prints from older negatives by Eggleston this fall at Frieze London.
Among the other prints that sold at the Christie's sale, a 1973 photograph of a grocery store roof top with signs advertising Coca-Cola and "Peaches!" fetched $422,500 (estimate $100-150,000), an untitled c.1971-4 color image of a cocktail on an airline seat tray earned $386,500 (estimate $80-120,000) and a 1973 photograph of an exposed solitary lightbulb against a red ceiling also brought $386,500 (estimate $150-250,000), while a c.1971-4 untitled photograph of a parked Cadillac at the beach brought $362,500 (estimate $50-70,000) and a 1970 image of a rail-thin elderly woman sitting on a cushioned metal swinging sofa earned $314,500 (estimate $100-150,000). Untitled all the works were, but not unwanted. All 36 lots found buyers, and almost every lot was sold above the not-conservative estimates.
A number of the images in this sale are "iconic," according to Holdeman, such as that photograph of the tricycle, which was first published as a limited edition in 1980 jointly by dealers Harry Lunn and Leo Castelli. That edition of 20 copies was at the then-customary dye transfer paper size of 20" x 16", and they originally sold for $1,500, Read stated. All of the prints in this sale, including the tricycle, were parts of brand new editions of two in the new format of 60" x 44" that had been created by the Eggleston Artistic Trust. He noted that improved technology and a larger format produced new versions of these images that better pleased Eggleston. The only remaining question was how the collecting public would see these new versions.
"I didn't know how to estimate these prints," he said, "so I just estimated them as though they were the old dye transfers. In the entire history of Christie's, we had only sold 21 photographic prints over $100,000. In this sale, we sold 24 prints at $100,000 or more. That's two-thirds of the sale."
Great news all around, but is there a moral hazard of artists creating separate limited editions of the same image? Photographers did not begin limiting editions of their images until the late 1970s, when prices and the market for photography began to increase significantly, as prospective buyers wanted an assurance that there would not be a flood of additional prints that would reduce the value of the works they had purchased. Fourteen states across the country -- Arkansas, California, Georgia, Hawaii, Illinois, Iowa, Maryland, Michigan, Minnesota, North Carolina, New York, Oregon, South Carolina and Wisconsin -- all enacted print disclosure laws to protect consumers of limited edition graphic and photographic prints (the New York State law also covers sculpture editions). In these laws, the sellers of prints are required to provide buyers with documentation that the artworks they had purchased are part of a limited edition, the number of copies in the edition and that no other editions of the same images exist. Important exceptions, however, are made for earlier limited editions that are of different sizes (a 10" x 8" photograph produced in a 5" x 4" format), different production techniques (a gelatin silver print produced as a platinum print or a photogravure) or different numbering (Arabic numbers on one edition, Roman numerals on another).
Holdeman stated that "I don't know of any photographers who haven't produced multiple editions of the same images," citing Stephen Shore and Hiroshi Sugimoto as two photographers who have produced new limited editions of previously published images. Jeffrey Fraenkel, the San Francisco gallery owner who represents Sugimoto, declined to comment, but Cristian Alexa, director of New York's 303 Gallery, which represents Stephen Shore, stated that the artist "is interested in what new technology can offer today to color printing," enabling him to create better versions of his 1970s photographs. However, since Alexa acknowledged that the size of Stephen Shore's newer editions and older prints are largely the same -- 20" x 24" -- the difference between the two versions may be little more than the artist's preference.
Holdeman noted that "my definition of limited edition means you can't produce identical objects."
Howard Read claimed that "for some people," printing new editions of images that had been in older editions "has been an issue," but he noted that with the prices realized at Christie's for these new prints, "the stature and value of the older pictures have increased," which should mollify those who might be discontented. Certainly, the artist is not put off and plans to continue making print editions of much earlier work. An exhibition of 40 works in this larger format is planned for the Tate Museum in London in 2014, Read said.
The Eggleston Artistic Trust was founded in 1992 with the aim of representing and preserving the work of William Eggleston (b. 1939). The Trust looked through the Christie's auction to increase its endowment, in part to pay for the cost of producing these new, larger editions ("They are very expensive to create," Read said) and to conserve the 35,000 images (film, negatives and slides) that are part of its holdings. It may also need money, when approval comes from the City of Memphis, for the construction of a planned William Eggleston Museum in the city's downtown.
Popular in the Community