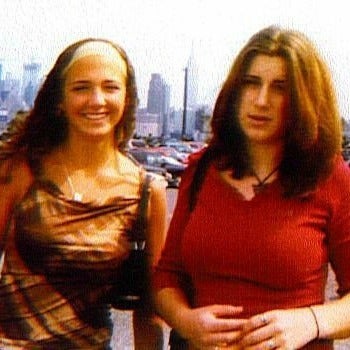 This article is dedicated to my cousin Jessica, on her 30th birthday, and originally appeared here.
I usually talk in metrics. About how my award-winning work on the heroin epidemic and its effect on families has a worldwide readership.
I do this to stress the undeniable point that any family could be affected by this epidemic. You are not unaffected. You are not ABOVE being affected. You are not a better parent than the grieving parents next door. You are not the stronger individual who could "control" their habit. Your town does not have an all-powerful force field keeping this drug out.
Parts of society seem to be still treating those grieving the loss of someone due to drugs as second-class grievers. Dismissing the losses as "preventable," so, not worthy of sympathy.
I am here to tell you right now, that grief is grief is grief. Do not be ashamed. Do not hide away.
In life, everyone has lost, or will lose, someone they love – maybe not due to drugs, but in some other way.
When you lose someone you love, why does it matter how they died? Drugs, freak accident, illness, old age.
Death is death is death. Grief is grief is grief.
What does matter is a parent just lost their child, a sister just lost a sibling, someone just lost a partner, cousin, best friend, co-worker, or neighbor. They are gone, and you are left behind to clean up messes and pick out coffins. You are left behind to stand on some twisted receiving line as "I'm sorry for your loss" is repeated in your face every two seconds. You are left behind for the rest of your life, forever heartbroken because they mattered. They were a person, and they mattered.
They mattered – the circumstances, secondary.
My cousin Jessica turned 30 earlier this year. Jess and I were cousins by design, but friends by choice. We were born ten months apart, but now I am 10 years older. This has been weighing heavy on my psyche. Not sure why. Maybe because she is turning 30 but never had the chance to even enter her 20s. She never left her teens.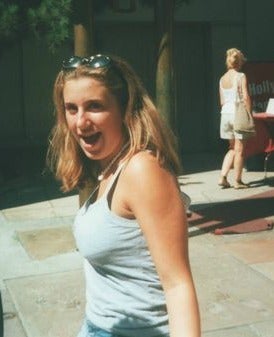 March 3 will never be just a date on my calendar. She will never be just the cousin I "had" for 19 years. People I know, know her because I knew her. People I will meet one day will get to know her because I knew her.
I still call her "Jess" because "Jessica" is too formal and engraved on her tombstone and I don't think I ever called her that once while she was here.
That's the thing I want anyone grieving out there to realize. Though I speak in past tense, she's still here because I'm still here. You're loved one is still with you, even though they are no longer physically a part of your life.
My life isn't what it would've been if Jess had recovered. Loss altered my DNA. I've become what wasn't intended at the start, but that doesn't make me broken, just reconfigured. Though heartbroken, you are not broken, I swear.
My life was made better because we existed together for that brief time, but I became more compassionate and strong due to her abrupt exit. I will never know who I would've been if she had stayed, but I know who I became without her: someone she'd be proud of. Someone who doesn't judge, but someone who understands that addiction is a disease, not a moral failing. Because of her, I became someone who doesn't idly stand by but speaks the hell up about things that matter.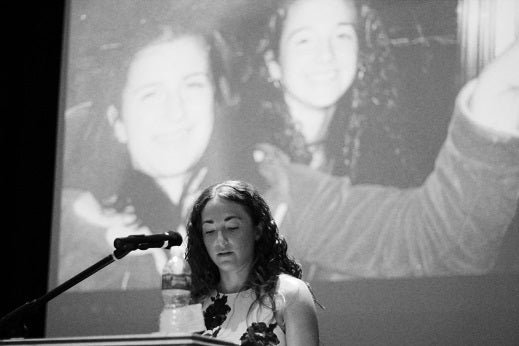 It may take a village to do most things, but it only takes one person to remember in order to be remembered. I know Jess is remembered by many, and I hope your loved one is, too. Jess is remembered by those she knew personally, by those who share her bloodline who she never met, like her nieces, and by strangers who got to know her through photos and my words and our shared last name.
She once existed here with us, so she will continue to exist here with us.
Anyone we have ever loved and lost still exists as long as we continue to exist.
Look for signs. They are there, I promise you. Jess still finds me. In license plates spelling her initials. On 60 degree days in the dead of winter. In the rattling of blinds and the rustling of papers in a breezeless room. In pictures that float from dusty shelves like autumn leaves when I'm reaching for something else. She still finds me, because I still look for her. Jess will always find me because I will always keep looking.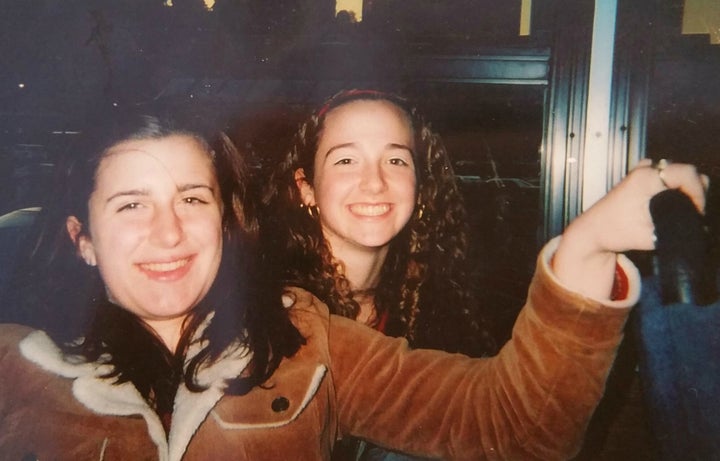 I just want anyone who is grieving right now to know, the most important thing you can do is keep your loved one's memory alive, because I have learned, if you do, they never feel too far away.
Keep saying their names aloud. Keep telling people about them. Keep sharing photos. Because if they mattered to you, they will always matter to you, so they should always matter to the world, too.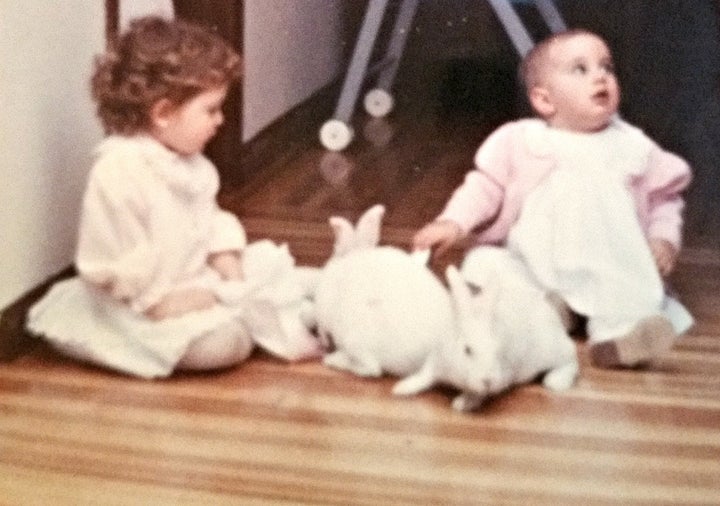 Need help with substance abuse or mental health issues? In the U.S., call 800-662-HELP (4357) for the SAMHSA National Helpline.