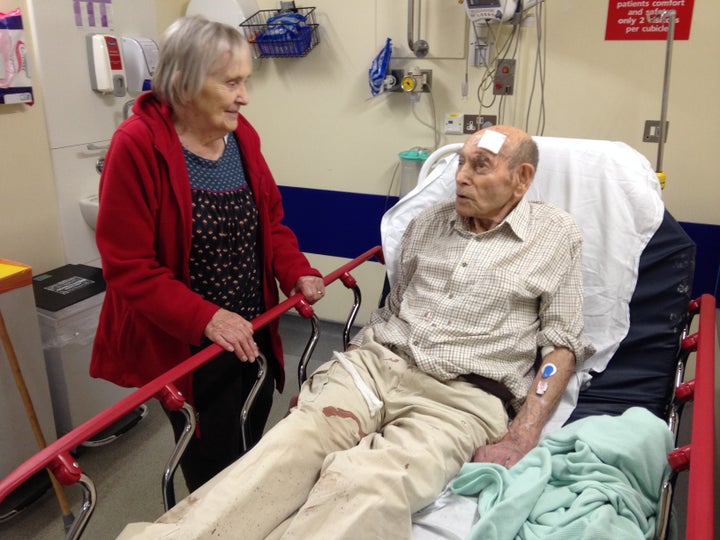 Eighty percent of terminally ill patients say they want to avoid hospitalization and intensive care at the end of their lives. But such hospital stays nevertheless occur fairly frequently ― even though they don't seem to make much difference. Studies have shown that people who received less intense care in the last six months of life did not have a higher mortality rate than people who received more intense care.
So it's worth asking why elderly and terminally ill patients are put through stressful hospitalizations, procedures and medical tests that only wind up blemishing their final days.
One reason: Hospitals can do it, and Medicare will pay for it.
A report from the Dartmouth Institute for Health Policy and Clinical Practice notes that "the intensity of care in the last six months of life is an indicator of the propensity to use life-saving technology." The institute found that if you live in an area that has a big teaching hospital with the latest medical equipment, chances are you'll spend more of your final days admitted to it. In 2014, patients in Boise, Idaho, spent 3.9 days of the last six months of their lives hospitalized, compared to 13.7 days for New York City patients.
Some patient advocates and chronically ill patients want to reduce end-of-life hospitalizations through the use of advance care planning directives. The most common of these is the "do not resuscitate" order, which instructs the hospital and doctors that if your heart stops beating or you stop breathing, you do not wish to have CPR. Absent such a directive, hospital staff will try to help any patient whose heart or breathing has stopped.
Far less common ― but potentially much further-reaching ― are "do not hospitalize" directives, which stipulate that you don't want your caregivers to take you to the hospital for care. A recent study found that these orders are indeed effective at preventing unwanted hospitalizations.
A small research study of nursing home residents in New York state found that overall, 6 percent of residents had DNH orders. Of those people, just 3 percent spent time in a hospital during their last 90 days of life, compared to 6.8 percent of people in the study who did not have a DNH order. In other words, the people who did not have an order were more than twice as likely to be hospitalized.
On a practical level, having a directive that says you don't want to be admitted to a hospital ― except under certain conditions, specified by you ― basically means a nursing home or family caregiver will do what they can to treat you and let nature take its course. Hospice care is available through Medicare as well.
Family caregivers sometimes mistakenly think "do not hospitalize" means "do not treat." But that's not the case. A DNH order can stipulate that under specific circumstances, like if you are bleeding or in extreme pain, you do, in fact, want to be treated at a hospital.
Advance medical directives have been publicly encouraged for a long time, yet only 38 percent of Americans have them, according to a recent study. Perhaps it's because death and dying are topics that make us uncomfortable. Or perhaps it's just that directives don't always work.
Doctors are not legally bound to follow your advance directive. The law gives them and others legal immunity if they follow your wishes ― but they are not obligated to do so. In fact, doctors can refuse to comply with your wishes if they have an objection of conscience or consider your wishes medically inappropriate. If that's the case, they have an obligation to transfer you to another health care provider who will comply, according to the American Bar Association. But this is hardly a guarantee that your directive will ultimately be carried out.
A bigger problem may come from the ambulance crew. Advance medical directives are pretty ineffective once someone dials 911. The job of a first responder is to attempt to resuscitate the patient and transport them to a hospital. If you don't want that to happen, why call?
Overall, DNH orders aren't being widely used. In 2007, a Harvard Medical School researcher examined a national database of more than 91,000 nursing home residents with late-stage dementia, and found that just 7.1 percent had DNH directives.
But not everyone thinks that's a bad thing. Dr. Rebecca Sudore, a geriatrician and medical professor at the University of California, San Francisco, said that while "DNH may be good for decreased costs, it is not always the best thing for the patient."
"Although DNH may be appropriate for some patients, I am concerned about what widespread DNH orders may mean on a population level," Sudore told HuffPost in an email. "It may be appropriate for some, and not appropriate for many other people. I think that other outcomes such as controlled symptoms, relief of suffering, quality of life, satisfaction, caregiver stress etc. are as important, if not more important, than hospitalization."
She noted that the "the goal should be to honor patients' wishes and to provide care that alleviates suffering."
"For some people, staying out of the hospital may accomplish their goals if they have access to good quality symptom control and care," she said. "For other people who are suffering from symptoms that cannot be controlled at home or in a nursing home, then being in the hospital may be the best way to honor their wishes and prevent suffering." And those wishes should be optional, she said, and subject to change.
Before You Go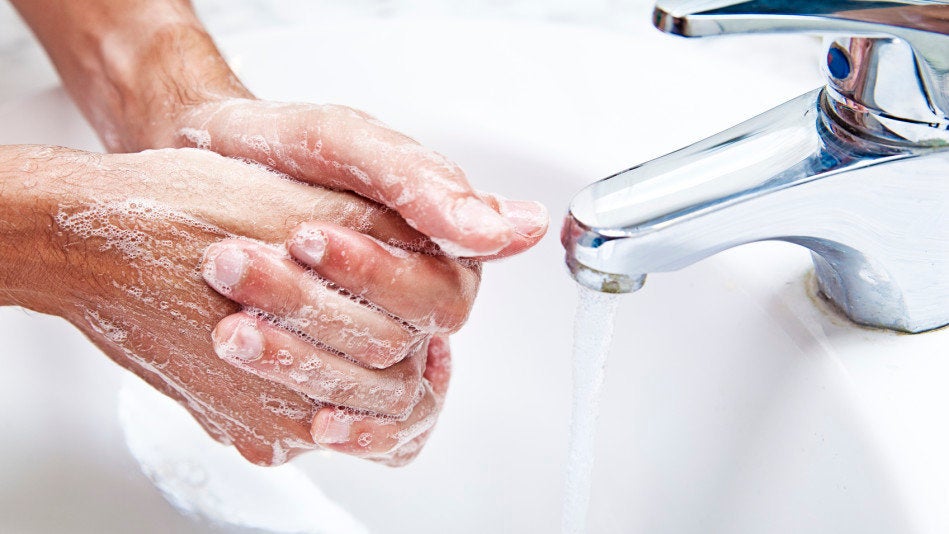 5 Ways Doctors Avoid Getting Colds