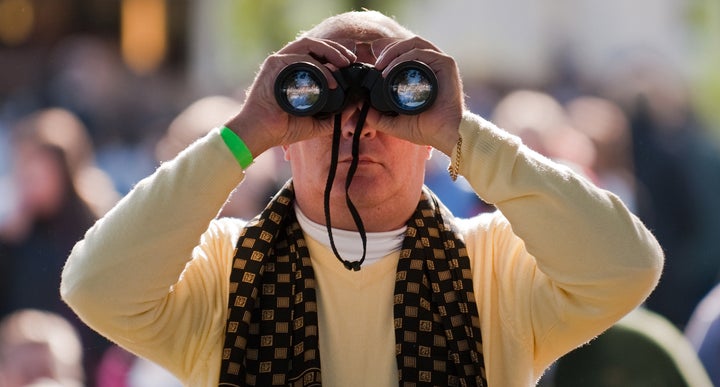 Europe is cracking down on websites that monitor visitors' browsing activities.
Starting May 25, a controversial new European law will require sites to obtain "explicit consent" from users before issuing cookies, the BBC reports. The measure is part of the EU's e-Privacy directive (PDF), which aims to inform consumers about behavioral advertising and encourage their participation.
Tracking cookies are designed to help sites tailor content (including ads) based on users' preferences. While these files can make browsing more convenient for users, they raise questions about consumers' privacy online.
"The new [do-not-track] measures are likely to be celebrated as a victory for anyone who doesn't want records to be kept of every time they visit a site and of which pages they view," writes New Scientist. For example, cookie restrictions would ease fears about stored usernames and passwords.
On the other hand, the BBC suggests that advertisers may fall back on pop-up ads if sites begin to adopt tough restraints.
Some experts argue that a strictly enforced opt-out policy could result in more harm than good. Peter Gooch, privacy expert for Deloitte, told The Guardian that a hard-line policy is not likely because it could cripple the EU's Internet commerce. TechCrunch Europe also criticized the new rule: "As if European startups weren't already at a notional disadvantage in addressing smaller markets, having access to less venture capital and being geographically spread out, a new EU-wide law proposes to hobble its innovation companies by slapping big privacy warning signs all over their sites."
So what kind of changes can consumers expect to see? "For targeted display advertising on websites based upon people's inferred interests and preferences, [the] industry is developing a pan-European approach, which will introduce an 'icon' in every display ad that uses this technique," Nick Stringer of the Internet Advertising Bureau explained to The Guardian. "[It's] like the re-cycling logo we all know, it will be recognisable to users and -- with one click -- they will be able to find out more information and manage their preferences."
Late last year, the U.S. Federal Trade Commission proposed a "do not track" system that aims to grant consumers more control over how they are monitored online by advertisers.
Calling all HuffPost superfans!
Sign up for membership to become a founding member and help shape HuffPost's next chapter