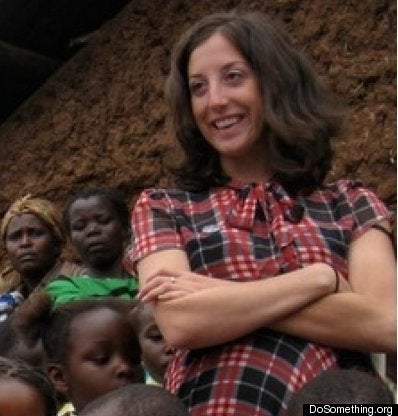 At a star-studded ceremony in New York City's Apollo Theater on Tuesday, DoSomething.org announced the five nominees for the annual Do Something Awards. The awards recognize youth who have made an extraordinary impact in their community, or a community abroad, by starting a nonprofit organization and driving change at a local level. Each of the five nominees will receive a $10,000 grant to fund their nonprofit -- and the winner will receive a $100,000 grant.
The awards ceremony also highlights celebrities committed to social change. At Monday's event, Peter Buffet, the Backstreet Boys and Art Alexakis were all on hand to perform.
The awards are given based on public votes. Nominees include: Micaela Connery, a 23-year-old who started a theater company for disabled young people in Connecticut, Jacqueline Murekatete, a 25-year-old New Yorker who survived the Rwandan genocide and created a human rights group, Wilfredo Perez Jr., a 23-year-old who founded a public health program in Haiti, Jessica Posner, a 23-year-old working to erase gender inequality in the slums of Kenya, and Mark Rembert, a 25-year-old working to bring a green jobs to his struggling Ohio community.
Popular in the Community