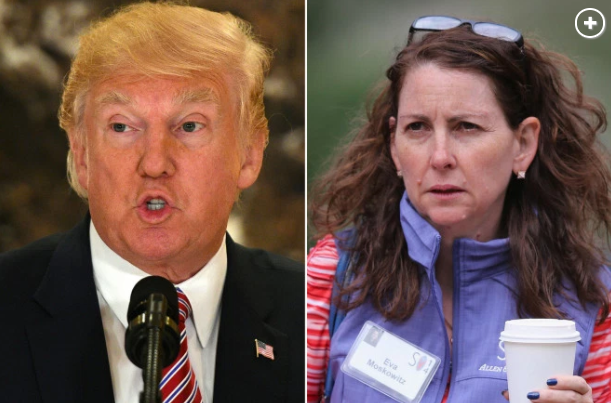 Success Academy charter school network CEO Eva Moskowitz called a press conference last week to claim success. According to Moskowitz, she was "goosebump proud" of the networks performance on state Common Core exams. She also took the opportunity, Trump-style, to lash out at the public schools for "educational racism" and Mayor Bill de Blasio for recognizing overall improvement in student test scores and not celebrating success at Success.
Moskowitz's press conference was also called to defend the Success Academy Network against charges of racial insensitivity. The President of its Board of Directors made comments on twitter insulting a State Senator who is an African American woman.
The Success Academy network, although not every school, has a student body over 90% Black and Latino. Network schools averages very high passing rates on the standardized English/Language Arts and Math tests for students grades 3 to 8. But according to the online journal Chalkbeat, critics continue to charge that Success Academy owes its "success" to systematically enrolling fewer high-needs students and pushing out children and families who do not adapt to its abusive environment and test-prep curriculum.
Success is New York City's largest charter school network and has ties to deep-pocket political donors and support from some of the state's most powerful politicians. But it is also accused of discriminating against students with disabilities in a formal complaint filled by former Success parents and New York City Public Advocate Letitia James. In January 2017 the principal of Success' Cobble Hill school took a leave of absence after it became public that the school had a "got to go" list of children officials wanted out of their program.
Other scandals have rocked the network as well. A video, filmed in fall 2014, showed a Success "model teacher" ripping up the paper of an African American girl about the age of six. She then sent the girl to a punishment "calm-down chair" and yelled at the entire class, "There's nothing that infuriates me more than when you don't do what's on your paper." Eva Moskowitz dismissed the teacher's behavior in the video as an "anomaly" and accused the New York Times, which reported the incident, of a vendetta against the network.
Moskowitz, Success Academy, and its political supporters are engaged in a campaign to secure permission from the State University of New York Board of Trustees for charter schools to hire uncertified personnel as teachers. Under the plan they would be trained to teach by Success "model teachers" and "got to go" principals in the charter industry's questionable classroom approaches.
On its website, Success Academy reported "For the ninth consecutive year, Success Academy Charter Schools have scored among the highest-performing schools in New York State," claiming that "students with disabilities and English Language Learners at Success Academy schools not only surpassed their peers statewide, but also outperformed students without disabilities and native English speakers, respectively, across New York."
But a closer look at a successful Success school shows how selective recruitment and pressure to leave "cooks the books." According to the website Inside Schools, Success Cobble Hill of "got to go" fame, with 469 students grades K-5, has 10% of its students with registered disabilities and 5% who are English Language Learners, compared to 16% of students citywide with registered disabilities and 14% who are ELL. Students with disabilities and ELL are also very broad categories. For teaching and testing, there is a big difference between a middle-class student who has a 504 designation for mild attention deficit syndrome and needs additional time to complete tests and assignments, and a disruptive student with severe emotional issues or a student with serious learning difficulties. ELL students range through four categories from new arrivals who speak no English and may never have attended school in their home country to children who are very literate in their first language and are rapidly mastering English. An accurate comparison of schools requires knowing who the students are that attend the schools.
One-third of the students at Success Cobble Hill are listed as either White or Asian, an unusually high percentage for an inner-city minority school. About 15% of New York City elementary school students are from families that are homeless, another hard to teach population missing at Success schools because they are unable to complete the application process. Success Cobble Hill shares a building at 284 Baltic Street in Brooklyn with three other schools, including Public School 368K, which is a special-education program working with the children that Success Academy does not want. The Success formula seems to be, if you eliminate the difficult to reach kids, and pull in more middle class kids, your average test scores magically go up.
This summer, Shavar Jeffries, President of the pro-charter Democrats for Education Reform, resigned from the Success Academy Charter School Network Board of Directors. Both Moskowitz and Jeffries refuse to publically comment on the resignation. However, they sharply disagree about how to respond to the Trump/DeVos national school agenda. Jeffries urges Democratic Party charter school advocates to distance themselves from Trump/DeVos attacks on public education and support for for-profit charters. Meanwhile Moskowitz cozied up to Trump, endorsed Betsy DeVos as Secretary of Education, and provided photo-ops in her schools for his team.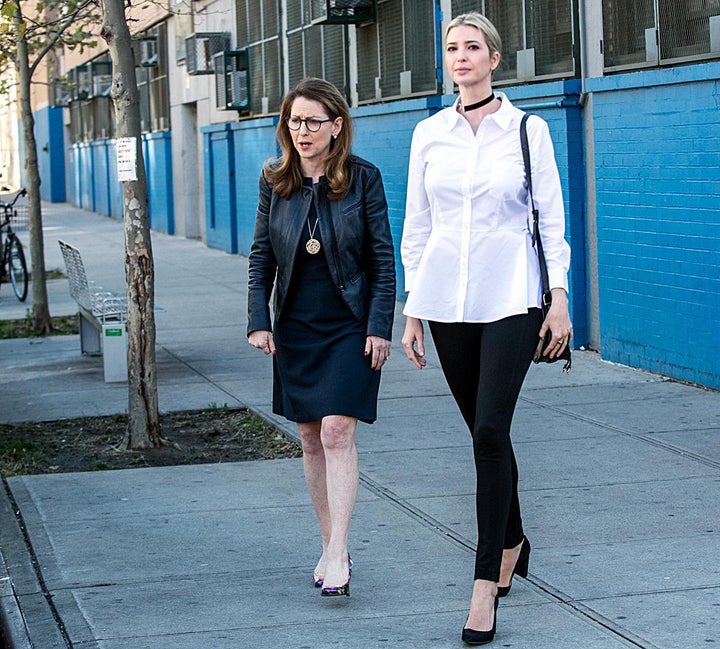 It may just be that success at Success demonstrates the illegitimacy of the entire national high-stakes testing regime. Before celebrating Success Academy test scores and granting the network waivers to hire uncertified teachers, New York State education officials should investigate how the schools operate. If they do magic, they deserve credit. If it is a smoke and mirrors show that produces test scores through selective recruitment and the intimidation of children and families, it should be shut down.
The Network for Public Education and New York State United Teachers (NYSUT) are organizing parents, teachers, and the public to flood the SUNY Trustees and the SUNY Charter Schools Institute with protests against the certification waiver proposal. Their opposition to the waiver is supported by the Deans of Schools of Education at eighteen colleges in the State University of New York system.
Comments can be submitted online or mailed to Charter Schools Institute, State University of New York, 41 State Street, Suite 700, Albany, NY 12207 by September 10. You can also sign the NYSUT email letter. For more information.
Calling all HuffPost superfans!
Sign up for membership to become a founding member and help shape HuffPost's next chapter