It was my entry into parenthood that gave me an entirely new appreciation for what goes into being a parent. Since the birth of my daughter Harper, my life has significantly changed for the better, but I would be lying if I didn't admit that parenthood brings with it many unexpected moments.
While I am blessed to have the resources to give Harper a bright future, many parents are not as fortunate. This ignited my interest in the work of Baby Buggy, an incredible nonprofit organization founded and run by Jessica Seinfeld that is helping impoverished parents across the country deal with the demands and financial stresses of caring for a baby. Baby Buggy serves families in need across the U.S. by distributing essential items for children aged 0-12 through an extensive network of community based organizations. An increasing number of families are facing poverty every day -- in fact, I learned that it takes approximately 2 hours of minimum wage work to buy 1 package of diapers in cities like New York City. The issue is one that we cannot afford to overlook, and through my involvement with Baby Buggy, I am working to raise awareness for this issue and to seek ways to get all Americans, parents and non-parents alike, involved in being a part of the solution.
Over the last month, I've been honored to team up with Baby Buggy and fellow actress and mother Elisabeth Röhm to give back to parents in need and make the world a little kinder in the process through an initiative called Do the KIND Thing. One thing I am always trying to teach Harper is the importance of kindness and giving back -- and Do the KIND Thing reinforces that very principle. What I love most about Do the KIND Thing is that it gives individuals the opportunity to make a BIG impact on the lives of those who need it most -- all with just one act of kindness.
Do the KIND Thing is an initiative launched by KIND that challenges people to carry out a specific act of kindness each month. If-and-only-if enough people sign up to complete that month's act of kindness at KINDmovement.com, KIND pays it forward on a larger scale by carrying out a BIG KIND Act for a group of people that really needs it. To date, Do the KIND Thing has inspired hundreds of thousands of unexpected acts of kindness and bettered the lives of more than half a million people in need -- so great, right!?
In March, Elisabeth and I invited people everywhere to get involved in support of Baby Buggy to bring relief to parents in need. From February 28 through March 6, we asked people to carry out one small act of kindness -- to lend a helping hand to a parent. This meant anything from holding a door open for a mom or dad with a stroller to babysitting free of charge. Fortunately, enough people pledged to participate, and last Friday I carried out my promise to pay it forward by working with KIND and Baby Buggy to donate diapers and other essential items to families who need them most in New York. It was a meaningful event that truly pulled at my heartstrings and helped shed light on such an important cause.
Do the KIND Thing is an ongoing program with a different KINDING Mission and charitable focus each month. I hope you'll join the movement and make your kindness count in the months to come! To learn more about the work of Baby Buggy, I encourage everyone to visit BabyBuggy.org. Together, we can be a part of the solution and all it takes is one act of kindness.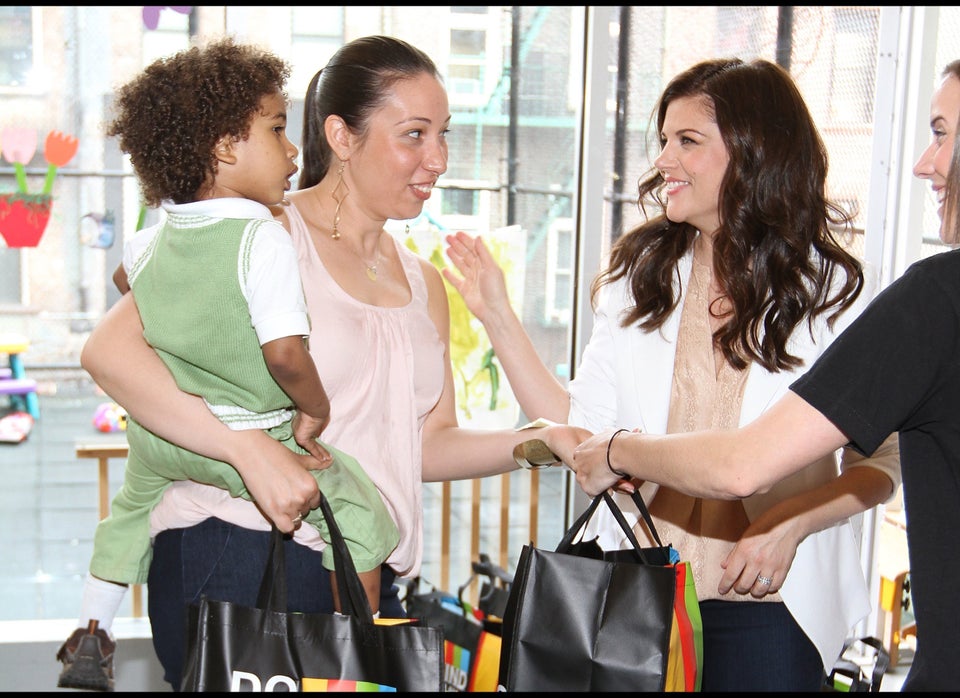 Popular in the Community