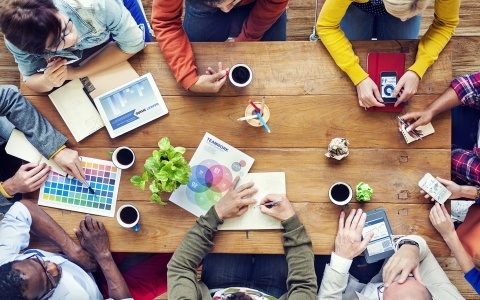 Working for a startup can be a career-changing experience. You're given more freedom than you normally would have in a corporate environment. Often times, you're able to work directly with the company's CEO and play an integral part of the company's success through more ownership. Despite the growing number of startups in the US, it can be tricky understanding how to navigate that landscape.
Ciara Lee, Transaction Manager at real estate technology startup COMPASS, and mentor with The Mentor Method, understands firsthand what it's like to work for a startup and evolve throughout her career in a startup environment. We asked Ciara to share advice for those of you interested in doing the same.
Be prepared for growing pains such as constant changes to systems and procedures. "It's great because the company will use the feedback from it's employees to improve the current processes. You start to develop a keen eye for problem solving and start to try to identify new ways to implement changes that could possibly save the employees of the company time and save the company money."
Take initiative. "There is so much opportunity in startups to really influence a company in its premature stages. COMPASS encourages solutions driven thinking so much that you are evaluated on it on an annual basis. "
Be a sponge. "With constant technology and product rollouts, along ongoing expansion, you are exposed to new knowledge that might not have crossed your path within another company. To give you an example, I manage the contracts I process through the Salesforce platform. Working with Salesforce, our manager would constantly include us on calls with a contracted Salesforce consultant that would make changes on the backend based on our input, which intrigued me! By letting COMPASS know my interest in pursuing continued education on Salesforce, I am now preparing for a Salesforce course followed by a certification that COMPASS is sponsoring."
Trust the process. "I've found myself, when my workload has been low, becoming impatient with my own growth within the company. Being a millennial woman that has a 30 under 30 list to make, I always feel like my clock is ticking. Don't. Don't allow yourself to become impatient. You must trust the process. You are where you are right now for a reason. Working at a successful startup is an opportunity that may not come again and you must embrace every moment of it. The worst thing you can do, is cut yourself short of coming opportunities by becoming impatient. It will reflect in your attitude, work, and surroundings. Instead, remain very vocal about letting your supervisor or manager know what your career goals are. The more you remind them, the more they can help you reach them."
Want more career advice? Visit thementormethod.com to meet hand-picked mentors ready to share advice to help you in your career.
Calling all HuffPost superfans!
Sign up for membership to become a founding member and help shape HuffPost's next chapter