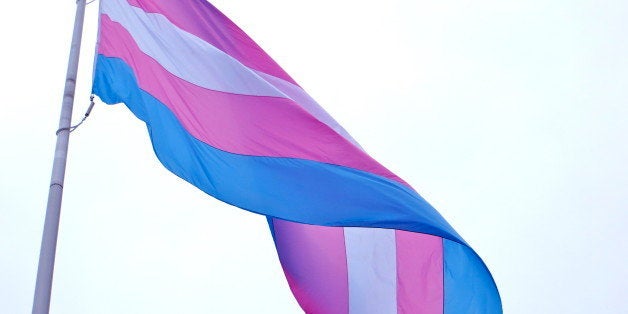 For many, today is a day to remember the thousands of transgender men and women who have been murdered in hate-motivated attacks around the world. From Rome to Rio, New York to New Delhi, people will gather in public squares and private homes to observe the International Transgender Day of Remembrance; many will light candles and read out the list of names of those who lost their lives for being who they were. It's a horribly long list: Transgender Europe, which monitors transphobic violence worldwide based on news sources, documented 238 targeted killings of trans people in the last 12 months, and almost 1,400 since the start of 2008 -- many involving an extraordinary degree of brutality. And those are just the cases we know about.
One place where the day will go unmarked, officially at least, is the United Nations. The UN General Assembly (GA) has passed resolutions recognizing more than 100 International Days, but the International Transgender Day of Remembrance is not among them (nor, incidentally, is the International Day Against Homophobia and Transphobia on May 17). The GA did, just last year, adopt a resolution calling on States to protect people from being killed because of their gender identity (among other identified grounds). But even that provoked controversy and, ultimately, had to be put to a vote. (For the record, 86 countries voted in favor of including a reference to "gender identity" in the resolution, and 44 voted against it, with 31 abstentions and 32 absent.) At the time, critics of the resolution complained that calling for people to be protected from attack on grounds of their gender identity was a concealed attempt to create special rights for trans people -- as if the right to life was new, or trans people were somehow ineligible to enjoy it.
While the risk of being murdered surely ranks high on anyone's list of human rights concerns, trans people also face a number of other grim problems -- all of which require a response. Many countries deny trans people official documents that reflect their gender identity; others force them to undergo unwanted sterilization before they can have their gender identity recognized. Without valid ID that matches their appearance, millions of trans people are cut off from work and denied basic public services and face barriers when applying for housing, opening bank accounts and traveling across borders. Add to that the stigma, harassment and physical violence that many trans people experience on a daily basis and you have the elements of a serious human rights challenge that is not being addressed with anything like the urgency or level of commitment it deserves.
Thanks to the efforts of trans activists and their allies in the broader LGBT community, as well as concerted advocacy by UN leaders, there is now growing awareness at the UN of the negative impact of transphobia on people's lives. But there is still a long way to go, both to convince more countries of the importance of the issue and to translate talk into action at the national level. In many cases, national laws need to be revised to protect trans people from discrimination, including in access to health care and other essential services, and policies need to be changed to make it easier for trans people to have their gender identity officially recognized. As ever, discrepancies between law and practice speak to the need for public education, as well as targeted training for teachers, health care workers, judges and police officers.
There will be some who dismiss these recommendations as a fringe concern and a distraction from other "more important" human rights struggles. Today's candlelit vigils and other remembrance events should challenge them to think again. Universal human rights are not available à la carte: No one gets to pick and choose who deserves rights and who doesn't. Either everyone has them or they cannot be considered universal. For far too many trans people, the struggle for basic rights has become a matter of life and death. Nov. 20 is a day both to remember those we have lost and to remind ourselves that the struggle for trans rights is inseparable from the broader battle for universal human rights.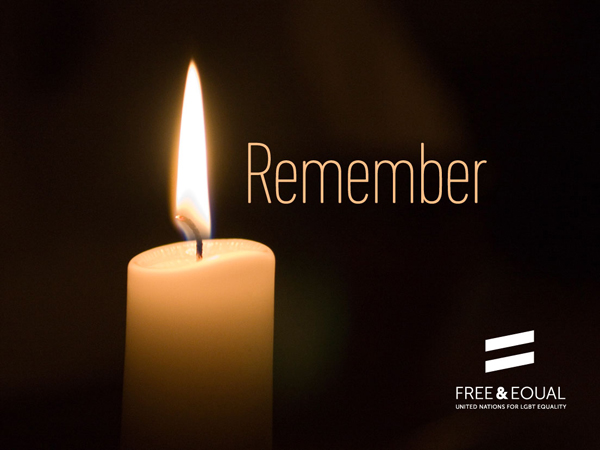 In July 2013 the UN human rights office launched Free & Equal, a global public information campaign to promote greater respect for the human rights of LGBT people. For more information on the campaign, and to access and share campaign materials, please visit www.unfe.org or follow the campaign on Facebook (facebook.com/free.equal) or Twitter (@free_equal).
Popular in the Community