We don't know what the soul is.
That's what Phyllis Tickle said recently at a conference presented by the Servant Leadership School in Greensboro, NC. Dr. Tickle is the historian of American and Western religion best explaining the trends in society and what they are doing to faith and sacred community. She makes perhaps the most important point for our spiritual lives over the next century: how can we be soulful if we don't know what it is?
She told the story of leading a workshop for a gathering of priests. She asked them to write how old they were and their definition of soul on a notecard. She expected to collect a series of definitions she could post on a bulletin board. Her hope was to reveal the trends in religious thinking by decade or perhaps generation.
Instead, half the cards came back blank.
The others were a series of regurgitated abstractions from seminary classes.
She tried the exercise one more time. Experiencing similar spiritual dysplasia, she has never used it again.
But as I sat in the audience that day, I had an entirely different reaction. As we listened to the next speaker, an apple dropped. I began to draw feverishly. In fact, Phyllis was at a table behind me and she wondered what I was doing.
I stared at the page and immediately doubted myself. You almost never capture the soul in two dimensions. Sure, the writing of Proust or Walker or Banville sparks something. The photography of Adams reveals a larger character in the landscape. Van Gogh gives us new eyes.
But soul itself? Can it be captured in words?
Descartes said the soul was a physical nub on the end of the pineal gland in the brain. Turns out its just a nub.
Oxford English says the soul is the principle of thought and action in man, commonly regarded as an entity distinct from the body; the spiritual part of man in contrast to the purely physical. Hard to get overly excited about a principle or something that's not part of us.
Carl Jung said soul is a clearly demarcated functional complex that can best be described as a "personality." Dear God, if soul is personality, we are in trouble.
Phyllis asked the question for good reason. Even intellectual giants fail to excite our imaginations about what it is.
Then my wife and I traveled to Scotland. Two questions kept pestering me. Is it only humans who have souls? Can we define it? With the freedom of vacation, I observed and investigated and one answer became very clear.
My wife and I climbed a hill towards a castle by an unmarked trail. Turned out it wasn't a trail at all, but a path horses use to go to the beach. We rose over the cliff and three horses came to say hello. No soul there, just gentle reaction to a new presence. Anima mundi yes. Soul, no.
This was confirmed by the dog at our bed and breakfast who got excited and ran out the door to explore any new sound or creature. The rest of the time it lay on its bed. (Still, I will leave this question on the shelf as it will always be relevant to how we connect to the rest of the world and ultimately the cosmos).
Here's what seems true: all of nature's organic matter is alive; animals have character we like to anthropomorphize and some days it may be soulful (elephants as a clear example), but it is still just reactive behavior.
I watched the way people walked the beach, savored each other and wild, roaring water. I saw strangers become friends. I saw the persistently kind customer thaw the grumpy bartender. I saw my wife and myself change as we pulled away from our schedules and plans and simply loved each hour and each other.
I believe we have to define this part of ourselves that connects us.
I've been working on the definition for the past few months and much of what I wrote was the same babble I'd been regurgitating for years. Much of what I wrote describes soulful or mystic experience rather than soul itself.
We know our souls are blocked by reactive, external focus (either appropriate stress response to a threat or the kind of false alarms we feel because our brains have not evolved). Thinking about the opposite of that reactivity opens a door.
After running what follows by some sublime thinkers, I wonder if this is the beginning of something. Maybe we can't define soul; but if we don't try, can we truly evolve as human beings to something deeper and more connected than our animal friends.
The soul is a spiderweb for grace.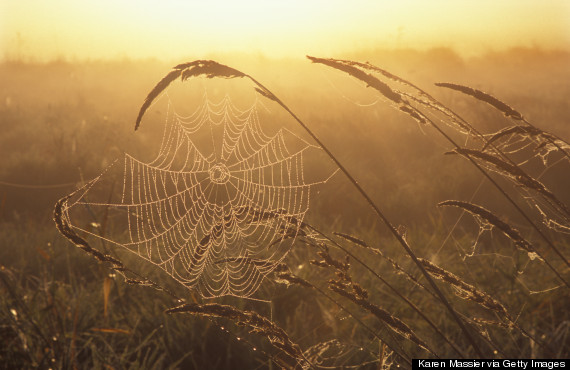 It, whether we notice or not, captures the divine in every experience, storing it as we move closer and closer to full divinity ourselves.
It, constantly recognizing Imago Dei, vibrates with pleasure at the evolution of the human race from alarmed animals to conscious spirits.
It calls us out of the reactive, dual, and dichotomous into the steady, complete, and clear ways of loving ourselves, our world, and our cosmos.
It is a constantly transforming center of each person that interconnects us as our awareness of beauty and need (need being the precursor to beauty) heightens.
It is the thread that connects sense, reason, and emotion into experience we crave.
How does this definition strike you? How do you define soul?