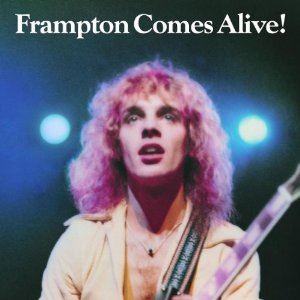 A Conversation with Peter Frampton
Peter Frampton: Hello. It's me.
MR: I'm happy you're able to talk with me today.
PF: No problem. We're covering a lot of things with one conversation.
MR: FYI, Thank You Mr Churchhill is probably my favorite album by you beyond Frampton Comes Alive! and your Frampton album.
PF: Well, thank you. I appreciate that.
MR: I love it because it's so personal, and it really seems like you were quite committed to that record.
PF: Well, after I took a break from vocals and did the Fingerprints CD, which was before Thank You Mr Churchhill, and something I had always wanted to do. It just put me in a space where I realized that the next album was going to be vocal, but I decided to take it back to where I came from. Basically, it was time to do a little biography. So, most of the songs are about how I started as a human being, how I started as a musician, and how things have affected me along the way. So, there's a lot of family stuff in there, as well as what has influenced me musically.
MR: Going back to Fingerprints, there was a certain Grammy involved there, right?
PF: Oh yes, that was definitely a surprise...it was a welcome surprise. It's very nice to finally get my first Grammy, actually, and I didn't sing a note on there, it was all for my guitar playing, which I'm very appreciative of.
MR: And you did not take that as any kind of a hint, did you?
PF: Well, I found it very difficult to sing again (laughs). No, I think it's been something that I didn't know how much would mean to me, especially after starting off and getting into bands very early on--not because of the way I sang, but the way I played. Then, along the way, the looks kind of confused the issue--the image was too powerful for the musician almost. So, I think Fingerprints turned that around for a lot of people. For my peers to give me the nod with the Grammy was...well, it was a wonderful prescription, let's put it that way.
MR: Beautifully said. Hey, we're at the 35th anniversary of the Frampton Comes Alive! album. Did it sneak up on you? How do you feel about its 35th anniversary?
PF: In some ways, it's been a long time, and in some ways, it hasn't been a long time at all. I think that it was a great opportunity, at this point, to do for the first time ever on world tour, Frampton Comes Alive!, including the extra tracks on the deluxe edition, which wouldn't fit on vinyl, but were included on the remix. So, we'll be doing an hour and forty of Frampton Comes Alive!, from beginning to end; then, there will be an intermission; and then, there'll be another hour and ten minutes of highlights from the rest of my albums. So, it will be a three-hour evening, and sometimes, we'll do ...Comes Alive! first, and sometimes we'll do it second, depending on how we feel. Also, there's a really nice, limited edition scrapbook that I put together with Universal to come out, and that's going to be available through my website, Frampton.com, and also on iTunes. Also, Warren Haynes did a tribute "Do You Feel...," which is an added track. Warren has been a great friend for many years, and he lent himself to the project and it's a fantastic version. Also, one last thing--every night on the tour, we'll be recorded by Abbey Road Live, and we will be making a fully mixed and mastered three CD package at the end of the evening of what you just saw and heard. So, you can either pick that up at the show or they'll mail it to you.
MR: You're celebrating one of the most classic and best selling albums of all time, and it's amazing for anyone to have achieved that. Back in the day, how did it feel?
PF: Well, it was a very surreal period, where it almost didn't seem like it was happening to me. It was happening to this...it was an entity. It was so huge at that time that it was very hard to get a handle on it because things were moving so fast at that particular time, and everybody wanted a piece, you know? Now, looking back on it, it's almost impossible to feel it was me, even though I know it was and I lived it and breathed it. Now is such a different period for me. I'll always be remembered for Frampton Comes Alive!, but I've got so much other work that I've done since that, that I feel it's almost like after Frampton Comes Alive! ran it's course, my career--I'll say it-- "Petered" out. It was almost like starting again from scratch, and I feel that it's now built up to a level where I'm playing places that I haven't played in many years. We're playing big amphitheatres on my own, which is like "an evening with." So, I've worked my way back up, as it were, as far as being able to play to more and more people each year. I just have never stopped, basically.
MR: Of course, proof of that being you sang the national anthem at...
PF: ...I did the national anthem in Chicago and Cincinnati, and I did it on the talk box--I sang it once, and then I did it on the talk box. People were singing along when I sang it, and then when I went into a reprise of it with the talk box, it was deathly silent because people were so shocked, and they were just laughing. It's a such a funny sound, but people loved it, and they just went crazy for it.
MR: That's actually a good question. Back when you were using the talk box, it was all in good fun, wasn't it?
PF: Oh, yeah. The reason that I used it was because I'd always heard that sound. It's been made by many different instruments and electronic effects and stuff. As soon as I got one myself, the idea was to communicate with it, not just as a sound, but to actually communicate with this weird sound. I immediately saw the humor in it, and when you talk through it to people, you just see a million smiles because it's one of those sounds that makes you laugh.
MR: And you certainly popularized it with so many people having used it ever since. It just keeps resurfacing.
PF: Well, I guess a lot of different people have used it. I was not the first to use it, and I'm definitely not the last.
MR: I also want to ask you about your guitar. Are you still playing your Gibson Custom Peter Frampton Les Paul?
PF: Yes, that is definitely my main instrument. I do play other guitars during the show, but the black Les Paul has always been my favorite and suits most of the material.
MR: Nice. Being so influential, what advice do you have for new artists?
PF: New players and new guitarists, all I can say is listen to as many players as you can and steal from as many of them as you can--all their best licks. Then, when you've got their licks down, one day you'll wake up and you won't sound like you're doing them, you'll just sound like you because you've developed a style by putting everybody else's together. Then, that just becomes a library of licks that you've learned from other people, and then you'll play them your way. As far as the business is concerned, never let anybody tell you what to play or what to write because if you chase a trend, you'll be late, always. Always stay true to your original ideas. I think that's how trends are made--by something new--not by chasing the tail of someone else.
MR: Nice. I hope that you have a great tour, Peter, and I really appreciate your time to talk today.
PF: Very good. Thank you for having me.
Transcribed by Ryan Gaffney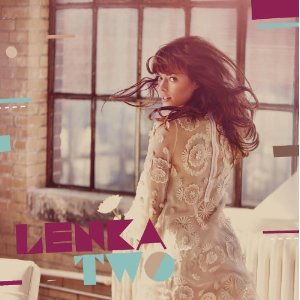 A Conversation with Lenka
Mike Ragogna: Lenka, a while back, you recorded the single "The Show" on
which you say you want to write more songs about being in love. On your new album Two, would you say you did it?
Lenka: Yes, I think I did, mostly because I like to write about what I'm
going through in life, and love is a big theme for me right now. More than half the album is songs about being in love.
MR: How does your album Two mostly differ from your self-titled debut song-wise, production-wise, and in attitude?
L: It's faster and higher in energy and spirit. It's not as gentle and sweet, but rather, a little more spiky. There are way more electronic beats and digital instrumentation on this album.
MR: As the song suggests, do you feel you're "Blinded By Love"?
L: I did in that moment! Sometimes, I feel quite overwhelmed by my need
to be loved, and it makes me not be able to see straight. That's what the song's about.
MR: Why does love often get so rough and tumble?
L: I think we let our vulnerability show when we're in love and that leaves you wide-open to get hurt. So, you sometimes behave in a strange way to cover the wounds. Love brings out the best and worst in us.
MR: Which songs on the album tell the deepest truths about your past relationships?
L: There is only one song about my past and it's only loosely based on
experience. It's the song "You Will Be Mine," and it's about teenage suburban obsession. It is a re-imagining of what it might have been like for the boy who used to send me love letters.
MR: What was it like being an actor in Australian TV series' such as GP and Cheez TV?
L: Well, Cheez TV was more like comedic skits and presenting on a kids show. But i did love being an actor, until I didn't anymore. I was on
GP when I was 17 - 19 years old, and it felt amazing to have this extra family. The crew, the actors, all these people that had so much more life experience than me. It was inspiring.
MR: Your videos have centered on stop-motion animation, your having worked on them with your husband James Gulliver Hancock. How does that creative collaboration work?
L: He's my husband, so the creative relationship is very intimate. He's there at the formation of the songs, often sitting in the other room while I'm writing. And I'm there when he's creating the artwork, looking over his shoulder saying exactly what the music is about. We've been collaborating and dating since I first started making solo music, so the two styles have become very synonymous. Usually, I'm his assistant when we're doing stop-motion.
MR: Who are your musical and personal influences?
L: Musically i'm influenced by a wide variety of genres, from trad jazz, to '60s pop, to singer-songwriters like Fiona Apple, to experimental pop artists like Bjork. I also draw from folk stories, nursery rhymes, science magazines, and I'm very inspired by many visual artists and performers, such as Miranda July, Yayoi Kusama, Charles and Ray Eames, Kara Walker, and heaps more.
MR: Being an Australian, what are your observations about the U.S. music scene right now?
L: Dance music has become mainstream and indie bands are becoming more sophisticated and amazing.
MR: How do you feel your approach to being creative has changed from
your days singing with the group Decoder Ring?
L: It's more of a solo mission. Decoder Ring was all about fitting my vocal style to the music, whereas now, my music is vocally-driven and the instrumentation grows around that. I am free to do whatever I feel like in the moment, for better or worse.
MR: What's your advice for new artists?
L: Find your own unique quality and work to make it the best it can be. And do it for yourself first and foremost.
Tracks:
1. Two
2. Heart Skips A Beat
3. Roll With The Punches
4. Sad Song
5. Everything At Once
6. Blinded By Love
7. Here To Stay
8. You Will Be Mine
9. Shock Me Into Love
10. Everything's Okay
11. The End Of The World
...and here's an audio stream of Lenka's contribution to the Big C soundtrack, "Everything's Okay"
: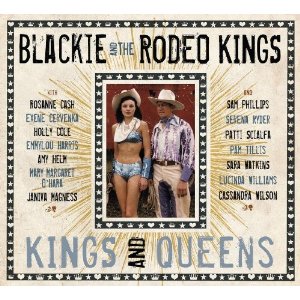 A Conversation with Blackie & The Rodeo Kings
Mike Ragogna: What's the origin of Blackie & The Rodeo Kings?
Colin Linden: We got together at the end of 1995 to do a tribute album to our our friend and hero, Willie P. Bennett. My wife and I were sitting at our kitchen table conspiring when we started talking about tribute albums--I had been involved in a few by then. We thought it would be so cool to do a tribute to Willie. He was so great and still so "unsung." I went and checked my email a minute later and found that I had received one from Stephen Fearing, who I didn't know that well at the time, suggesting that it would be cool for us to get together and do some project involving Willie's music. It was too serendipitous to be coincidental. One call to Tom Wilson and the idea that we should style it as a tribute band instead of just a tribute record, and here we are.
MR: Then was your 1996 tribute album to Willie P. Bennett supposed to be a one shot at the time?
CL: You bet, but Bernie Finkelstein, Stephen's manager and the guy who agreed to put the album out on his label True North loved the record so much that he asked if we could play a few shows to support the release. We fell in love with each other and 15 years later, we're still a band and still playing lots of Will's songs.
Tom Wilson: Yes. It was just a little get together in Hamilton that's lasted 15 years!
Stephen Fearing: A simple hello/goodbye, and then somebody asked us to do few shows...one thing led to another.
MR: What inspired you to record an album with an all female cast?
CL: We love women so much and we have been lucky enough to have some amazing female artists as friends and supporters. We thought it would be a great tribute to do an album where we worked with some of them and made some new friends to work with too.
TW: Colin came up with the idea in a railway car we were hanging out in Crossing Canada.
SF: I recall a van ride...I thought it started before the train.
MR: Okay, how did you decide which artists to include?
CL: Well, a few of them were so great to us to begin with--Pam Tillis, Rosanne Cash, Emmylou Harris and Lucinda Williams among them--that we thought if they were interested in being on this, it would be an amazing start. And then we sorted out what songs we thought we'd like to do and started piecing things together and matching artists with songs. There were lots of things to consider, but each piece fell into place to make it better and better.
SF: We didn't, so much as the Queens decided.
MR: How did the tracklist originate?
CL: Mostly, it was the songs we had written and in a couple of cases, collected, that we felt we wanted to share with another personality. I wanted to have Emmy(lou Harris) sing on one of Willie P. Bennett's songs to honor Will's memory--he passed away on February 15, 2008--and she chose "Step Away."
SF: We all brought songs and ideas to the table, chose the ones we wanted, recorded them--that whole process took a week or so. Then, Colin packed his bags and sent a postcard whenever he got the chance.
MR: What are the dynamics in the studio when Colin Linden, Stephen Fearing and Tom Wilson record?
CL: Like The Marx Brothers meeting a barrel of monkeys and taking a vacation with The Lord of the Flies...
MR: Where did you record Kings And Queens?
CL: We tracked at Sound Emporium in Nashville and Phase One Studio and Canterbury Sound in Toronto, and then we got the Queens in many, many studios. Then we reconvened at The Rendering Plant in Nashville and I finished it at our studio, Pinhead Recorders.
MR: Will you be touring to support the album?
CL: If they'll have us...

TW: Till the wheels fall off the wagon..
MR: What does the future bring for Blackie & The Rodeo Kings?
CL: Hopefully lots of playing and new songs, getting better, developing more music with and without our Queens.
MR: What's your advice for new artists?
CL: Everything that is great about you is already there, so play from the heart. Knowing the business is okay and means something, but the music has got to come first or it means nothing. And the longer you hang in, the better you will get and the more of a chance you will have to fulfill your dreams
SF: Never leave your wallet in the dressing room.
Tracks:
1. If I Can't Have You
2. Another Free Woman
3. Got You Covered
4. I'm Still Loving You
5. Golden Sorrows
6. Shelter Me Lord
7. My Town Has Moved Away
8. How Come You Treat Me So Bad
9. Step Away
10. Heart A Mine
11. Brave
12. Made Of Love
13. Love Lay Me Down
14. Black Sheep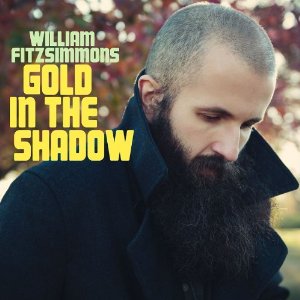 A Conversation with William Fitzsimmons
Mike Ragogna: William, your album Gold In The Shadow landed on the U.S.'s Billboard's Heatseekers, Digital Albums, Folk Albums, and Top 200 charts, and in Canada, you also made a strong impact. What are your thoughts about these chart successes and were you surprised?

William Fitzsimmons: Well, I'm honored any time something I do is met well by others, and I'm definitely continually surprised by how broadly it seems the songs have spread over the past several years. I'm proud of what I do, but the truth is I never would have figured there would be this many people who would find connection with this type of music, especially given the dark tone of some of it.
MR: Did you write all the songs for Gold In The Shadow specifically for this project?

WF: I did. I'm not the type of writer who can sit down and write a song on a whim. I really need to be motivated and mused by a very specific subject or theme. I need to build up momentum and spend time putting myself in the necessary emotional and effective place before anything good starts to come out. When I write, that's all I'm setting about to do. The same goes for touring and recording. I'm rather jealous of my musician friends who can take a bathroom break and come back with a beautiful chorus, but that's not me.

MR: It took many years before you began songwriting, what's the reason?

WF: The Beatles. I figured they pretty much covered everything better than anybody ever would, so what was the point in trying to second that? Truthfully, I just never felt when I was younger that I had anything of worth to say or add to the catalog of wonderful art that already existed. It wasn't until I was older and actually lived through some difficult things that I started to feel compelled to get some of those things outside of my head.

MR: Does your experience as a psychologist enter into your creative process?

WF: It is the primary thought and concern with every word and melody I write. I don't want to be the type of musician that simply entertains someone, I want someone to hear these songs and be able to find some sort of catharsis or universality through them. I want a real emotional reaction, I think that's the reason why I was given the opportunity to do this in the first place. Music, at its best, is an incredibly therapeutic tool, even when you don't realize it consciously. I want to be as intentional about that as I can. In that sense, I never really left the work of therapy, I just practice it in a slightly different modality.

MR: Wonderfully put. I want to approach this delicately, but having had two blind parents, communication must have been challenging growing up. Do you feel comfortable going into how this may have affected your communication skills and how that affects your creative process to this day?

WF: I think the most difficult part of growing up with disability in the house was not being able to experience the world in the same way my parents did and vice versa. I think we forget how primary vision is to us and how we use it to filter and comprehend nearly everything we come across. When you remove the eyes, the ears truly become the most important connection with the physical world. So, yes, there are areas of "disconnectivity" that we've had to struggle with as a family. But my parents used music from a very young age with me to bridge the gap that our physical differences caused. It's a language unto itself and it was something that we could all experience on a level playing field. The dearth of focus on the visual world effects mostly everything I do and my approach to understanding and writing music is much more about speaking a language than giving pleasure. Sound, to me, is the way in which the world makes the most sense.

MR: In creating the album, what was the recording process like?

WF: It was actually rather different than the recording of the first few records, which are admittedly all rather darkly themed. I wanted this record to be free of the constraints and unyielding specificity that I put into the previous ones. This was much more about laying a song out and spending however much time it took to figure out where it was the song wanted to go. I have a penchant for over-controlling situations and a deathly fear of letting things happen as they may. So, as challenging as it was to chase something freely, it was very rewarding.

MR: Can you go into the backstory of "Let You Break" and how Julia Stone became involved?

WF: I've come to have a great distaste for the death of sincerity that has taken place in art and popular culture in the last couple decades, to the point where irony is so salient it's difficult to even know what someone really means when they speak. I think sincerity goes hand in hand with effectiveness in communication, and I honestly just wanted to write a song that was so clearly and unashamedly about rescue, commitment, and protection that it would cut to the crux of those themes without any distraction. I've written a great deal about how diseased relationships can become, it was very cathartic to sing about the converse of that.
Even though my vision for the affectivity of the song was clear from the beginning, I wasn't pleased with any iteration of the song we tried over the course of several months. I've been a fan of Julia's for a little while and we're on the same record label, so it was just a passing suggestion that someone made and, of course, I was open to trying it. She was kind enough to record on the song and when I heard her take for the first time I knew the song was complete.
MR: Of all the songs on the album, are there any that were the most challenging to create either from an emotional or technical perspective?

WF: I won't ever release an album without completing what I call an "anchor song;" a song which encompasses the broad story the overall record is meaning to tell and, without which, the record would not make functional and fluid sense. For my first few records, those songs came early and in the midst of the writing. But for the new album, it wasn't until all the other songs were recorded and mixed that it I was able to develop the right direction I needed to go. The song "Gold in Shadow," to me, is that song, and even though it's basically just one guitar and vocal, it took me longer to record that one than any of the others. I think the ones that are the most personal and vulnerable are the most difficult to let go of. There's a part of you that wants to keep those ideas and ghosts to yourself.

MR: Will you be touring to support the album?

WF: I'm just finishing up a US tour at the moment for the new album, and will be heading overseas to begin touring it in a few weeks. But we'll be doing more touring both in the States and abroad throughout the remainder of the year as well.

MR: Do you have any advice for new artists?

WF: The best words I think I could give to anyone getting started as a songwriter is to commit yourself to writing and singing about things you actually care about in a way that you can look back and be satisfied with. What does it gain someone to have success and be surrounded by creations that you don't have a real connection with? If you make songs that have substance and purpose for you, regardless of the reception or outcome, you'll have nothing to regret.
Tracks:
1. The Tide Pulls From The Moon
2. Beautiful Girl
3. The Winter From Her Leaving
4. Fade And Then Return
5. Psychasthenia
6. Bird Of Winter Prey
7. Let You Break - with Julia Stone
8. Wounded Head
9. Tied To Me
10. What Hold

Calling all HuffPost superfans!
Sign up for membership to become a founding member and help shape HuffPost's next chapter