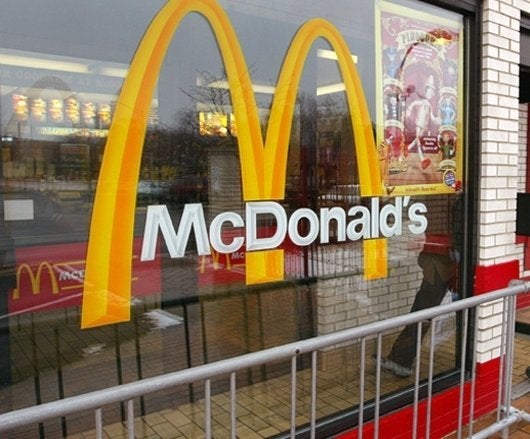 How long do you think you'll live? Seventy-five? Eighty-five? Ninety-five years of age?
The real question is, "How long would you want to live? What would you do with all those 'extra years'?"
Most people are genetically equipped to live into their mid-eighties, says Dr. Thomas Perls, director of the New England Centenarian Study. But what's the secret of crossing two centuries?
Some steps to living longer are obvious: eating right, exercising and not smoking. But people who advance to a 100 typically have several other important traits.
They have a sense of purpose. We all have a sense of an inner compass inside us, but we're unsure which direction it's pointing. To live to 100 years, start asking the question as soon as you can, "What on earth am I here for?"
You can get distracted by the world, daily errands, caring for your necessary medical needs and living an active social life, but miss out on the most important thing in life. As Robert Byrne said, "The purpose of life is a life of purpose."
You're not here to live solely for yourself, but for a mission. According to best-selling author Rick Warren, you're going to give your life to something every day, and whatever you give your life to will shape your destiny. Will it be pleasure? Money?
It took me a long time to figure this out. If you meet me in person, you'll see I have purpose-anxiety. I am anxious to make a difference ... before it's too late. Don't waste the precious moments given to you. Find a way to make a difference in this world.
Another trait for people who reach 100 is that they're assertive. In other words, they're active people who look for reasons to get out of the house to do something productive. They like to spend time with friends and shy away from passivity. This still falls under the category of being purposeful.
Want to know the best way to find that deeper meaning as you move on in years? Volunteer! Volunteer! Volunteer!
In Bill Clinton's last book Giving, the former president noted that more and more successful individuals are trading in comfortable corporate jobs to do volunteer work.
Rolling up your sleeves and volunteering to help others is a surefire way to help rediscover even a lost sense of purpose. You don't need to be a CEO to do volunteer work. Want to live to be 100? Listen to these suggestions on how to get your hands dirty, courtesy of Better Homes and Gardens:
* Send out letters. All children across America would love to receive a note of encouragement from you. You can send your letters to Make A Child Smile (makeachildsmile.org) or Hugs and Hope (hugsandhope.org).
* Contribute to a local food bank. Every time you visit the supermarket to purchase your own food, add one or two items to your shopping cart. Make a special food pantry box you keep in the kitchen. When the box is filled, drop off the food at a food bank, and then start over.
* Find a place to use your skills. Seniors in any nursing home would love your companionship. If you are a skilled person, call some non-profit organizations and offer your time to help them with repair work, financial matters, fund raising or the day-to-day care of the facility.

The third trait shared by people who live to be a 100 is resilience - keeping your chin up in hard times, maintaining a positive attitude, and not allowing illness, family problems or the passing of dear friends to drag you down.
Here's my best definition of resilience: the belief that life still has a lot more to offer. After the thrill of living appears to be gone, you can then really start living knowing there is so much more life and service ahead of you.