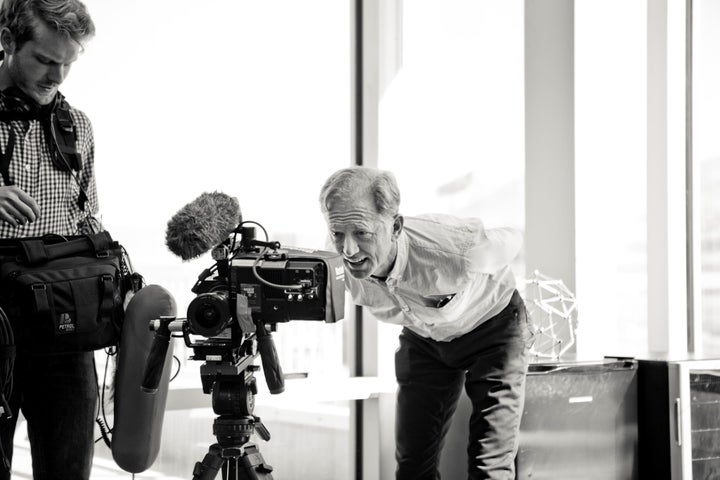 Most people don't watch documentary films. Among those that do, only a small percentage will choose docs that deal with environmental issues. It's understandable.  Say the word "environment" and what comes to mind? Most likely something unpleasant: sullied rivers, scarred landscapes, deformed frogs.  Now add the word "issues"—if you just yawned or rolled your eyes, you're not alone.
Given this rather blunt outlook, you might be surprised to learn that I have made a number of environmental docs. But my time in the field has given me a lot of insight on why some docs work—and others don't. I also chair The Redford Center, a non-profit storytelling endeavor that transforms frontline issues into stories that entertain and inspire. I recognize how important it is to remain clear-eyed about the challenges of building awareness on environmental issues.
Public apathy is one of the most difficult obstacles to overcome, and environmental docs walk a fine line between inspiring people to change and pushing people's heads further into the sand. Of course, there are times when the alarm bell is urgently needed. But if we rely too much on one particular tactic, we will limit our potential. The environmental challenges we face today go deep and wide, and our storytelling arsenal needs to reflect that immense task.
To that end, The Redford Center is particularly committed to shedding light on real solutions that offer a way forward. Therefore, we are making a move to multiply our impact this year. Starting June 22nd, we will open a call for filmmakers who share this viewpoint to apply for a Redford Center Grant and participate in the development of a new crop of environmental films designed to entertain while moving the needle on public engagement.
I am not the only one who believes there is a great need to make environmental films more desirable to watch. Recently, we took to the streets to see how others felt. The experiment inspired a spunky little series of one-minute shorts that confirms what we have been sensing:  there is a real need for a fresh approach.
Would you like to profile some interesting people with exciting solutions? Do you like a little irreverence but abhor cynicism? Got an itch to bring great music and cool animation into this space? If this sounds like your criteria then visit our website and fill out an application. We have a lot of work to do.
Calling all HuffPost superfans!
Sign up for membership to become a founding member and help shape HuffPost's next chapter