Before I tell a story, I will repeat some well-known facts. I will be discussing three examples of the importance of willpower; the first two are contemporary Americans who happen to be African-American men, and the third is a sage from the Jewish tradition.
Barack Obama's father left his family when Obama was two years old. His parents — a white American mother and a black Kenyan father — divorced. His father went back to Kenya and later died there in a car accident. His mother remarried in the U.S., and when Obama was six years old he went with his mother and stepfather to Indonesia, where he lived until he was ten years old. At that age Obama was sent back to study in the United States. He lived with his mother's parents until his graduation from high school. He had a difficult relationship with his grandfather. During that time, he experimented with alcohol, marijuana and cocaine. Later in his life (in 2000), he was the challenger in the Illinois Democratic primary race for the U.S. House of Representatives, and suffered a thrashing loss to his opponent.
Despite of all his hardships, Barack Obama graduated from Columbia University and Harvard Law School, where he was elected president of the Harvard Law Review and graduated magna cum laude. Later on, he was an attorney, community organizer, a professor, Illinois state senator and eventually a U.S. Senator representing Illinois. As a state senator, he led the passing of about 300 bills that helped the poor and senior citizens, children and labor unions. He authored books, and he is a Nobel Laureate. In 2009, he became the first African-American to serve as the President of the United States.

More recently, the public has become familiar with another person, Ben Carson. He dedicated most of his professional life to medicine.
Carson's father was a minister and later a worker in a car factory. Carson's father was 28 years old when he married Carson's mother, who was 13 at the time. His father had another family. He left Carson's mother with their two sons. When Carson was eight, his parents got divorced. His mother worked long hours, mostly as a domestic servant, in order to raise her children. They lived for years in a poor Detroit neighborhood. Ben Carson remembers himself as having a violent temper in those years. He recalls trying to hit his mother over the head with a hammer and attempting to stab a friend. Afterwards, he taught himself anger management, guided by the Book of Proverbs.

Carson's talents and his hard work allowed him to progress. In high school, Carson was trained and reached the rank of a cadet colonel. Carson graduated from Yale University, and received his M.D. from the University of Michigan Medical School. He authored many books and articles in the field of medicine and about his political viewpoints. For many years, he held the position of Director of Pediatric Neurosurgery at Johns Hopkins Hospital. He performed surgeries that were milestones in the medical world, and he developed medical techniques that helped many people. At the age of 33, he was the youngest chief of pediatric neurosurgery in the country. He is the recipient of more than 60 honorary doctorate degrees and of the Presidential Medal of Freedom. He ran for the Republican nomination in the latest presidential election. He declined an offer from Donald Trump for a cabinet position.
A person who experienced the hardships that Obama and Carson experienced may feel he has ample reasons to be exculpated from any blame or fault if his life went wrong. Obama and Carson spun their disappointments, "wounds" and pains into ambition, belief in themselves, tenacity, hard work and perseverance. They had readily available reasons to live life as bitter underdogs who were victims of circumstances. However, this was not what they chose to do; excuses were not their forte.
In America, the sky's the limit. If you wish it, it is not a legend. Where there is a will, there is a way. Irrespective of a person's disadvantageous position, he may reach self-fulfillment through work, persistence and talent. The early stage of someone's life does not determine the rest of his life. If a person takes charge of his life, he may succeed.
Do you know some Cinderellas of various magnitudes, Cinderellas of various colors, religions, creeds, sex, sexual orientations, gender identities and national origins?
Political clashes may create fog and clouds, but they do not change the fact that there is social mobility in America and, the system—in spite of its many faults--usually recognizes and rewards someone who is skilled, hardworking and brave.
The wonderfully inspiring stories of Obama and Carson are the splendor that pierces the fog and the clouds of the elections, and reveals America's beauty.
The story I translated below is about Rabbi Akiva, who is known as "the chief of the (Jewish) sages" (lived 50-137 C.E.), a major contributor to the collection of Jewish oral law. The story offers many morals, but I share it here because it teaches about willpower:
Rabbi Akiva was a shepherd working for Kalba Savua [who was a very rich man]. Rachel, the daughter of Kalba Savua, saw that Akiva was a modest and outstanding man; she said to him, "If I get engaged to you, will you go to study?" He answered, "Yes."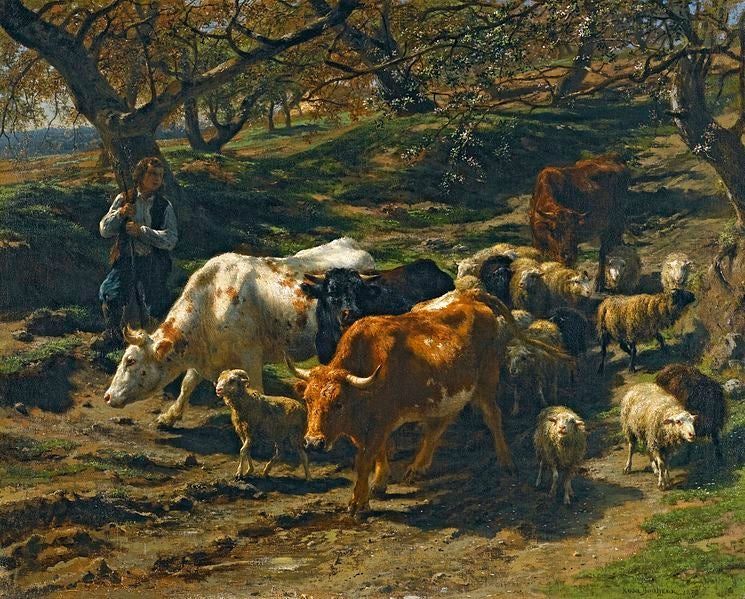 Covertly she became engaged to him. Her father heard [what she did]; he ousted her from his home, and vowed that she was not to enjoy any of his assets. She went away, and she got married to Akiva. In winter days they slept in a hayloft, and Akiva picked the hay from her hair. She said to him, "Go and study." He went away and studied for twelve years.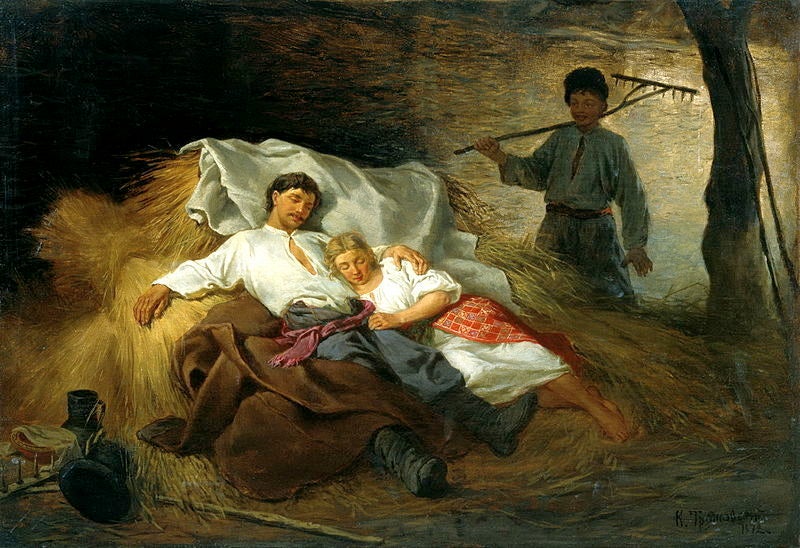 At the end of twelve years, he prepared and went back to his home, and brought with him twelve thousands students.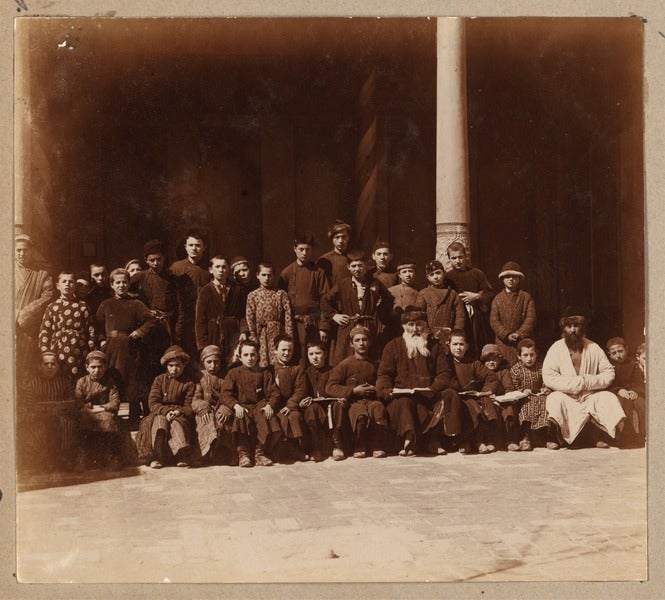 Everyone came out to welcome him. His wife heard [that he returned] and she too went out to welcome him. The neighbor women said to her, "Borrow clothes, get dressed and wrapped with them". She said to them, "The righteous knows the soul of his beast" [Proverbs 12:10, a sage knows the nature of his animals, i.e. a person knows the thoughts of his closest people]. When she came near him, she fell on her face and kissed his feet. Akiva's students pushed her away. He said to them, "Let her be, whatever is mine and whatever is yours-– is hers".
Her father heard that a prodigious man came to town. He said, "I will go and see him, maybe he can release me of my vow" [regarding his daughter]. He came to Akiva. Rabbi Akiva asked him, "Had you known that her husband would have prodigious knowledge of the Torah, would you have made your vow?" Her father answered him: "[I would not have made such a vow if I knew that her husband knew] just one chapter; just one Jewish law." Akiva said to him, "It is me." The father fell on his face, kissed Akiva's feet, and gave him half of his assets. (Ketubbot 62b—63a; Nedarim 50a. Translation for this blog by Lev Hakak).
Calling all HuffPost superfans!
Sign up for membership to become a founding member and help shape HuffPost's next chapter
This post was published on the now-closed HuffPost Contributor platform. Contributors control their own work and posted freely to our site. If you need to flag this entry as abusive,
send us an email
.