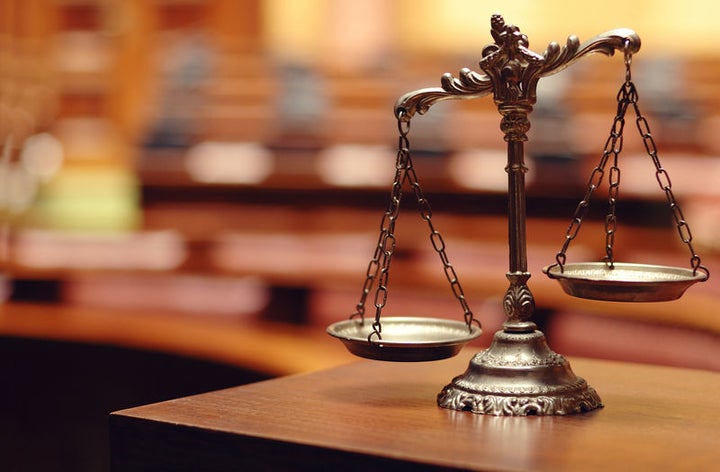 Knowledge is the greatest power. It's a weapon that can help us defend ourselves in most situations. Thus, knowing your legal rights is especially important, as such knowledge can often save your dignity, financial situation and even your life.
One of the purposes of the state is to defend its citizens from all types of dangers through the rule of law. Every human being has certain rights, but does every person really know about his or her rights? If you are injured because of someone else's negligence and cannot continue working, how should you act in such a situation?
It's not easy to live if you suddenly become deprived of the monthly income. And what about car injury? Paying medical bills while not being able to work can be devastating, not to mention the continuing effects of any life-time injuries. Of course, it's better to never be in such a situation, but you never know what might happen in the future. If something like this does occur, try not to panic; think about how to deal with the situation rationally and practically.
Often in such situations, we tend to forget that we're entitled to certain rights and might be eligible for substantial monetary compensation, which can help us and our families deal with the situation. You might not even know that you can actually get paid after you've suffered an injury; maybe you know that you're theoretically entitled to some kind of reward but aren't sure whether you should go to the court, what supporting documents you should bring, what exact rights you have, etc. Too often, people end up foregoing legal remedies altogether, which can lead to huge debts that can cripple your future.
Of course, you might not know all your rights, and it's perfectly normal to be hesitant. Then again, you don't need to know everything, because there are lawyers who make a profession out of thoroughly studying the law and investigating the pitfalls of each particular case who can help you in these situations.
Ketterman Rowland Westlund attorneys at law who are based in San Antonio, TX, USA can give you highly professional advice on your particular case. They will give you a detailed explanation of your legal rights, and armed with such valuable knowledge, you can then decide what further action to take.
You've been injured in an accident and your life has changed forever? The law gives you the right to seek compensation. The compensation depends on the kind of injury and its circumstances. In general, the sooner you start your legal claim, the better off you'll be. Don't wait too long; talk to a San Antonio Personal Injury Lawyer from Ketterman, Rowland & Westlund and learn what kinds of compensation you're entitled to for your pain and suffering.
The fact is that you've got an entire scope of legal rights depending on your situation. Have you been involved in an auto accident? Been injured on the job or at the workplace? Been attacked by an animal? Fell because of someone's negligence? Worked with harmful substances? If you've been injured mentally or physically due to the actions or negligence of someone else, you may be entitled to compensation. The company offers a free case evaluation, so you can start getting answers to some of your questions today with no further obligation. If you cannot travel, the lawyer can come to your place. Your health and financial situation will depend on the actions you take with guidance from a professional attorney. If you don't know all your rights perfectly, that doesn't mean you don't have any. Be sure to take full advantage of them.
Accidents and personal injury cases also mean you'll be dealing with insurance companies, which is never a picnic. Attorneys from Ketterman Rowland & Westlund can help you through this cumbersome process and make sure you're getting everything you're entitled to as soon as legally possible. It doesn't cost you anything to get a professional consultation. If you decide you'd like to move forward, you can develop a plan to work with the company until you receive a fair settlement.
Have you been exposed to asbestos, a dangerous chemical substance that has been found to cause various life-threatening diseases? Asbestos was widely used in the1950s, but use was halted in the 1980s when people started noticing health-related problems. This chemical may cause diseases such as lung cancer and mesothelioma, the treatment for which is long, painful and expensive. There's also a risk that the treatment may not be successful. So if you've developed lung cancer after having been exposed to asbestos at your place of residence or at work, you have the legal right to seek compensation. Asbestos Lawyers from Ketterman Rowland & Westlund will be more than happy to help you deal with this issue.
Your house is supposed to be your refuge and the center of your family life. But what happens when your property is damaged to the point where it becomes unlivable? You may need to relocate until your property is repaired, and these repairs can take a lot of time and cost more than you might think – especially if they're the result of a major disaster in the area.
This is the situation, in which a San Antonio Property Damage Lawyer can help by acting as your advocate and dealing with the insurance company on your behalf. The team of Property Damage Attorneys will fight for a fair settlement in cases of smoke and fire damage, flood and water damage, damage caused by natural disasters and hail damage. Unfortunately, natural disasters happen, and they can be incredibly destructive. But if you've invested your hard-earned money into property that was damaged, and you have the proper insurance, you have every right to get full compensation in a timely manner. The team can help ensure that you get a fair settlement according to the terms of your policy.
Are you sure you know all your rights? Are you sure you've received fair compensation for any emotional and physical injury you may have suffered? If you've been injured, and you aren't quite sure about all your legal rights, don't hesitate to contact a professional lawyer. They will be able to answer all your questions and put you on the right track toward receiving everything you're entitled to. Even if the incident did not occur recently, you may still be eligible for compensation. Don't assume you're out of luck; avail yourself of a free consultation with knowledgeable attorneys and discover what the law can do for you.
Related
Popular in the Community