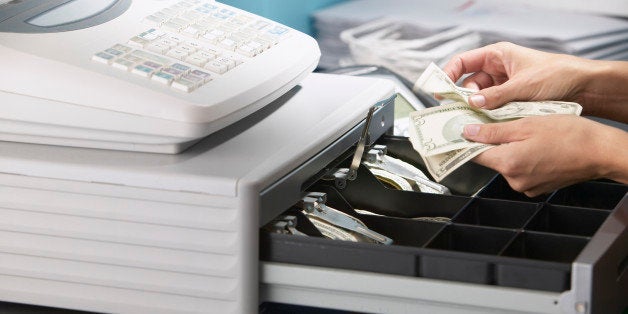 The holiday season is upon us and excitement is in the air. Well... that excitement is probably more anxiety-based instead of genuine joy for most of us. This year, the average American is forecasted to spend over $800 this holiday season. If you don't typically budget for the holidays, you might not even realize the hefty spending you've done until it's over. Planning is key for keeping your spending on track. Whether you budget or not, watch out for these holiday spending blunders:
Dipping into savings. Avoid at all costs! Can you think of any gifts or recipients that justify sacrificing a piece of your savings, retirement, financial security or (insert financial goal or dream here). If your answer is "no", please stick with your budget and keep your savings off-limits. If "yes" you can justify tapping into savings - I strongly urge you to think it through, list pros & cons and sleep on it before you proceed with great caution.
Not expecting the unexpected. Leave a little wiggle room in your budget for those sneaky expenses that take you by surprise. Maybe you have to pick-up a last-minute gift, or forgot to include the cost of giftwrap, packaging, shipping and more. Ideally, think expenses through as carefully as possible. If you're already stretching your budget to the last penny, now is the time to buckle down and pare down existing expenses so you can have a safety net for extras.
Speaking of unexpected gift wrap expenses... It is possible to spend a small fortune on giftwrap, ribbons, cute name tags, gift bags, boxes, etc. It is not uncommon to spend up to $100 on fancy packaging. This is definitely one line item you can skimp on and it would be highly unlikely that any of your gift recipients will notice or care. There is no need to hit up the high-end paper stores unless they're offering significant discounts. To stay on budget, you can shop the dollar store; creatively recycle newspapers & magazines as giftwrap; or shop drugstores, super-stores and wholesale clubs for deals.
Trying to impress people. We care what people think. We want to give gifts that excite people and leave them in awe. Bonus points if it gets posted on social media and gets lots of likes and comments. Just kidding - no bonus points!!! Impressing people is all ego. And ego really ain't that pretty. So if you find yourself selecting a gift that is out of your budget, re-think who the gift is benefitting. Is it perfect for the person you're giving it to or does it make you look good?
Bargains, deals... and free shipping! If it's too good to be true then it just might be. Take the time to think out the math behind the special offers. Offers such as free shipping on orders that exceed a certain amount can trick you in to spending more money than necessary. It's obviously cheaper to spend $15 on shipping rather than adding another $30 to your cart to hit the store's parameters. And of course there's the popular 'buy x amount and get one free'. In addition to considering if you really need that many, check expiration dates and condition of the items. The great bargain may be the store's way of clearing out stock that has been sitting there for too long which could leave you wasting money instead of getting a great deal.